Sports
Grip on Sports: If the Seahawks are supposed to save what's been a tough late summer, they better get started tonight filling in the gaps
Fri., Aug. 24, 2018 A GRIP ON SPORTS • So what's going on? Not the M's, who were off yesterday. At least the Seahawks are playing tonight, albeit a preseason game. Read on.
••••••••••
• Not playing yesterday agreed with the Mariners. They picked up a half-game on the Athletics after Oakland melted in the Minneapolis humidity, losing 6-4 to the Twins. 
That won't be a problem for Seattle, who play indoors in Phoenix tonight. The Diamondbacks, on the other hand, are a handful, atop the National League West and playing well recently.
Of course, if the Diamondbacks were in the American League West, they would be a half-game behind Seattle, but that's the vagaries of baseball, its leagues and an unbalanced schedule.
Heck, for those of you who feel Seattle is suffering from some sort of snakebite, consider this: The M's would be within two games of first place in every National League division. Unlucky may not be the right word for it, but the long playoff drought seems to have a life of its own.
No worries. The Seahawks will take up the slack. Right? Wait, no one believes in the Hawks?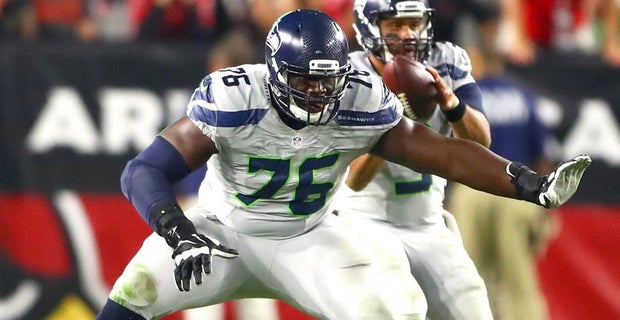 It's not just because they have lost their first two preseason games, is it? You know they don't matter, right? Except when they do.
Not the outcomes, per se, but the problems they highlight. The lack of a pass rush. Right tackle. The rebuilt secondary. The maddening inability for the offensive line to get a push most of the time. Injuries.
There are enough glaring holes in the Seahawks roster, more holes than anytime since Pete Carroll's first year, the preseason games mean something. Mainly they are the final chances to fill those holes. Winning may not be crucial, but better play from anyone – Germain Ifedi, George Fant, Bueller? – at right tackle is.
In 16 days the games count for real. It's not a long time to shore up the leaky dike. The work continues tonight in Minneapolis. Some of the holes better get plugged.
Or the Hawks will be in danger of extending their playoff drought to two years. 
•••
WSU: The Cougars haven't had a postseason drought for a few years now. Will they make a bowl this year? Theo Lawson looks at every game and decides the answer is yes, though just by the narrowest of margins. … As you know, I will not be doing the postgame show on radio this season. I decided prior to the bowl game last year six years were enough. There is going to be another, more prominent change on the broadcast, however. Alex Brink replaces Jason Gesser in the booth with Matt Chasanow. Theo also has that story. … He has video of post-practice interviews as well with assistants Eric Mele and Darcel McBath. … Elsewhere in the Pac-12, the depth of the Washington secondary is impressive. … Oregon is trying to get back into the playoff discussion, starting this season if possible. … Oregon State scrimmaged in Bend and former Idaho quarterback Jake Luton looked impressive. … It's not usual but a Stanford player has a rooting section at practice. … Colorado and Colorado State will continue their nonconference rivalry for a few more years. … Utah has lost a player to a transfer. … UCLA has lost another player to a season-ending injury. … USC still hasn't decided on a quarterback. … Arizona State's players made a surprising pick for one of their captains. … In basketball news, an Arizona player apologized for his DUI.
EWU: In Ryan Collingwood's continuing spin around the Eastern roster, the wheel stops on the special teams today. … Around the Big Sky, football is a pretty big deal in Utah. Weber State has staked out its spot in the area. … Idaho State has high expectations for its secondary. … Montana is now in game mode.
Idaho: It's not only football season, it's also volleyball season. Jim Meehan takes a look around at the college programs and tells us the Vandals and WSU are poised for big seasons. 
CCS: It's also soccer season. The area's community colleges began play yesterday.
Indians: Coming home is supposed to give the Indians a boost, but an 18-4 boost is sort of hard to comprehend. Dan Thompson has the game story of the rout of Salem-Keizer. … Elsewhere in the Northwest League, Eugene shut out Tri-City. … Hillsboro handed Everett another loss. 
Chiefs: You can't tell the players without a program. And even then it's hard. The Chiefs have 66 players in camp. Dan has more as the puck drops on Spokane's season. … Around the WHL, Everett is trying to build on its best-ever season. 
Preps: Dave Nichols joined Larry Weir and talked some high school football on the Press Box pod. Games begin tonight in North Idaho. … The Coeur d'Alene Little League team will leave Williamsport with a win. It defeated Europe 5-0 in a consolation game.
Mariners: The starting rotation was crucial for the M's early this season. It's still crucial now, but in a negative way. How does it get fixed for the stretch run? … Scott Servais and his daughter have always bonded over a love of sports. … One Diamondback is looking forward to playing Seattle. 
Seahawks: There are a lot of players to watch tonight – if you watch preseason games. … One of them is C.J. Prosise – if he stays healthy.
•••        
• What a relief. You can look outside today and see, well you actually see stuff. The smoke cleared out overnight. Maybe the weather gods are high school football fans. If you are, you can get your fix in North Idaho tonight. I mean, if you are a high school football fan, not a weather god. Until later … 
Local journalism is essential.
Give directly to The Spokesman-Review's Northwest Passages community forums series -- which helps to offset the costs of several reporter and editor positions at the newspaper -- by using the easy options below. Gifts processed in this system are not tax deductible, but are predominately used to help meet the local financial requirements needed to receive national matching-grant funds.
Subscribe to the sports newsletter
Get the day's top sports headlines and breaking news delivered to your inbox by subscribing here.
---