Ruins slated to appear on Guy Fieri's 'Diners, Drive-Ins and Dives' in September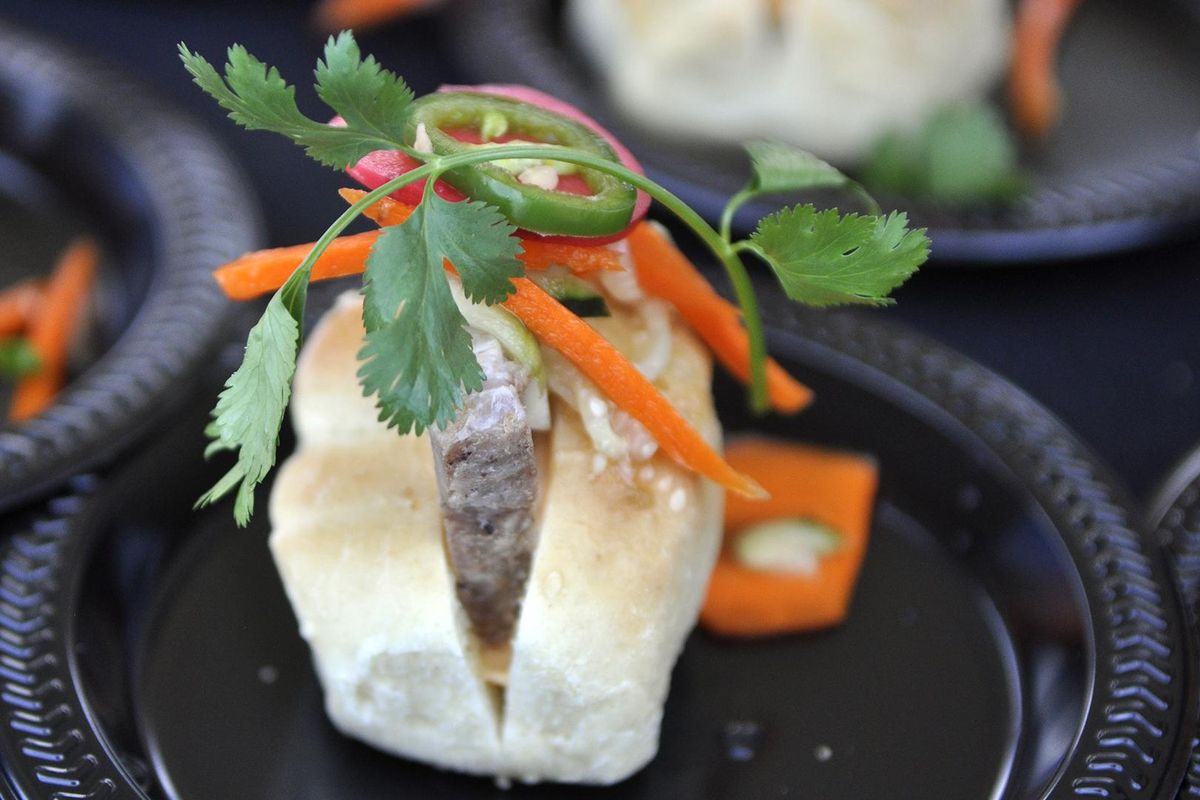 Ruins, the North Monroe Street restaurant that specializes in small plates and ever-changing menus, is slated to appear on Guy Fieri's "Diners, Drive-Ins and Dives" on Sept. 21.
Filming took place in June.
Ruins is owned by chef Tony Brown, who's in the process of opening a second restaurant, Eyvind, in downtown Spokane. Meantime, Ruins offers themed menus that change frequently as well as its popular McRuins night on Mondays, featuring its own takes on fast-food specialties.
The episode description – for season 29, episode one, dubbed "From Pork to Pasta" – mentions "a local joint with killer culinary, like carnitas fries and a twist on gnocchi."
Also in that episode, Fieri features Italian fare in Chicago and "an authentic Hong Kong barbecue."
It's schedule to air at 9 p.m. Sept. 21 on Food Network.
A Spokane food truck is slated to appear on the season's second episode, titled "Sandwiches, Southern and South of the Border."
That show, scheduled to air at 9 p.m. Sept. 28, features "a lights-out food truck smokin' up real-deal barbecue" in Spokane as well as a Mexican eatery in Ashland, Oregon, and "a fried chicken haven" in Bozeman, Montana.
Ruins and the Nordic Smoke Barbecue food truck join Waddell's Pub and Grille, which is scheduled to appear on Fieri's new "Triple D Nation" in mid-September. According to Waddell's Facebook events page for the viewing party, the brewpub is slated to be featured on the episode airing on Food Network at 9 p.m. Sept. 14.
---