Sports > Outdoors
Washington's new head wildlife manager has had trial by fire in first month on the job
Fri., Aug. 24, 2018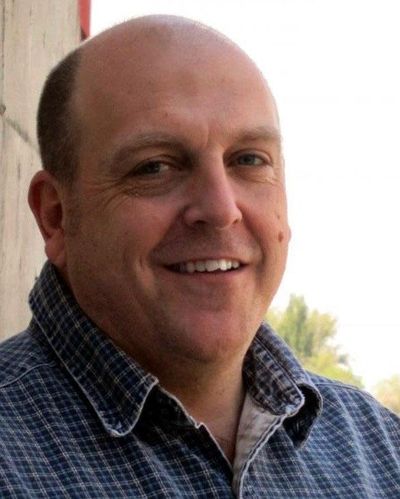 It's been a tumultuous first month for the new director of the Washington Department of Fish and Wildlife.
Kelly Susewind started his job at the head of the state's wildlife management agency Aug. 1.
As he stepped into the new gig, the plight of the Puget Sound orcas rode to the forefront of public consciousness on the back of Tahlequah, a southern-resident orca whale, who pushed the corpse of her newborn baby for weeks.
Days later, members of the Togo wolf pack killed a cow and injured another in Ferry County, prompting WDFW to approve the killing of members of the pack. That order was quickly challenged in court by environmental groups.
At the same time, the agency proposed a fee increase for hunters and anglers in addition to asking for more money from the state's general fund in an effort to make up a projected $30 million shortfall.
During an interview last week, Susewind called Tahlequah a "canary in the coal mine." The plight of the starving orcas is not news to wildlife managers or activists. While Susewind was quick to point out that the issue is not solely in the hands of WDFW, he said the tragedy highlights the seriousness of the problem. And it is not disconnected from the agency's budget woes.
"It's going to take money. There is no cheap fix for any of this," he said. "It's certainly heightens public awareness. It's a tragedy to be sure. Hopefully, we get an education from it."
As for wolves, Susewind delayed lethal removal of the pack despite pressure from ranchers. Last week he said, "We have not made a final decision. We are in that realm where all options are on the table. I want to make sure whatever we do it is effective and we do it right.
"Boy, there is a divisive issue if there ever was."
On Monday, the agency announced lethal removal, although environmental groups quickly blocked it in court.
Susewind isn't a stranger to Washington. He's worked at the Department of Ecology since 1990. He has a bachelor's degree in geological engineering from Washington State University and grew up in Grays Harbor.
However, he said he's still getting caught up on the ins and outs of the issues.
Still, he is clear about one thing: The agency has an image problem.
"Well, I think we've got some tremendously dedicated and talented folks," he said. "But we do a horrible job at telling the world what we do well. And we do a lot well.
"We do science and fish and wildlife well, but we need to do it more in collaboration."
The orca issue is an example of where WDFW needs to collaborate more closely with interested groups, he said. The agency also needs to do a better job educating people on the threats facing Washington's fish and wildlife.
"I think people are used to driving around Washington and seeing orcas and eagles," he said. "It's not going to stay that way if we don't all participate."
At the same time, the agency needs to do a better job advertising what it does, particularly outside of hunting and fishing.
"We need to make ourselves relevant to the everyday citizen that doesn't hunt and fish," he said.
An increasing state population will only put more pressure on Washington's wildlife, Susewind said. About 40 percent of Washington's land is public, one of the lowest percentages in the western states.
"It's going to take an effort on all fronts," he said of balancing a growing population with the needs of wildlife.
As for climate change, Susewind didn't have a specific strategy to address a changing climate which is endangering Washington's snowpacks, fish, big game, forests and overall quality of life. Generally, he said, climate change must be considered at every step.
"I hope folks don't have to be convinced that we're having a different climate," he said. "And the key is to have that on our mind with every decision we make."
Overall, less than a month into the job, Susewind said he's mostly listening and learning.
"My message is everybody needs to get involved and understand the agency so we can deliver for the citizens," he said.
Susewind's salary will be $165,000 per year.
Local journalism is essential.
Give directly to The Spokesman-Review's Northwest Passages community forums series -- which helps to offset the costs of several reporter and editor positions at the newspaper -- by using the easy options below. Gifts processed in this system are not tax deductible, but are predominately used to help meet the local financial requirements needed to receive national matching-grant funds.
Subscribe to the sports newsletter
Get the day's top sports headlines and breaking news delivered to your inbox by subscribing here.
---