News > Idaho
Local man sickened by E. coli sues Idaho distributor
Tue., Aug. 28, 2018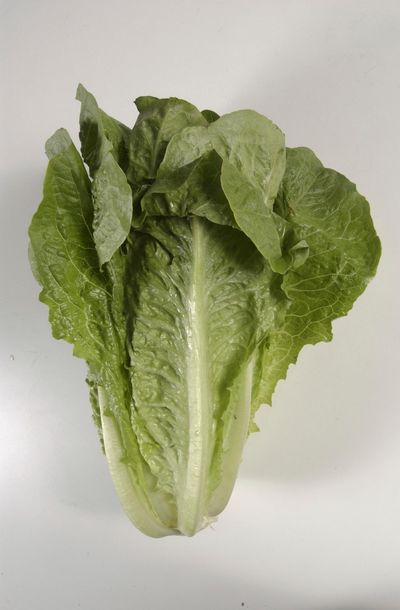 An Ada County man is suing an Idaho distributor claiming lettuce it sold to Costco Wholesale sickened him with E. coli.
The civil lawsuit, filed in 4th District Court on Aug. 17, claims Jordan Anglen, a 23-year-old Costco employee, bought a Caesar salad on March 25 from the food court at Costco on Cole Road in Boise, which sickened him days later. According to the complaint, he tested positive for the same strain of E. coli as a nationwide outbreak that occurred earlier this year.
His case joins another Idaho lawsuit with plaintiffs represented by the Food Safety Law Firm in Seattle.
The lawsuit claims that Idaho-based Grasmick Produce Company Inc. processed and distributed the salad mix containing romaine lettuce grown and harvested in Yuma, Arizona, according to the complaint.
Grasmick, in a statement, said although it distributed the salad mix, it had no part in processing the lettuce.
"Grasmick Produce sold unopened cases of chopped romaine lettuce it purchased from a third-party supplier to Costco," company President Angela Reed told the Idaho Press in an email. "At no time did Grasmick Produce cut, wash, or process the romaine at issue; the cases were never opened by Grasmick."
Earlier this year, an E. coli outbreak affected people nationwide. From March to June, at least 210 people in 36 states were sickened by E. coli, which was linked to romaine lettuce grown in Yuma, Arizona, according to the complaint. The Centers for Disease Control and Prevention linked the strain of the outbreak to canal water samples taken from the Yuma growing region.
Anglen was hospitalized for nearly a month. He developed hemolytic uremic syndrome, which decreases red blood cells, destroys platelets and can cause acute renal failure. About 10 percent of people who contract E. coli develop the syndrome, which can be severe, according to the complaint. This placed him in the intensive care unit. According to the complaint, he suffered from seizures due to the neurological injury.
He was hospitalized until April 23, according to the complaint. The complaint said Anglen still suffers from neurological injuries associated with the E. coli illness.
The Yuma romaine lettuce E. coli outbreak included 12 reported cases in Idaho. Epidemiology staff with Idaho public health districts and the Idaho Department of Health and Welfare investigated each case to determine the source of the infection, Health and Welfare spokesman Chris Smith said. For privacy, personal information and geographic areas of those affected cannot be shared.
Anglen, who is also represented by Boise attorney John Janis, is claiming both past and future economic and non-economic damages and an unspecified amount of damages for medical costs.
Local journalism is essential.
Give directly to The Spokesman-Review's Northwest Passages community forums series -- which helps to offset the costs of several reporter and editor positions at the newspaper -- by using the easy options below. Gifts processed in this system are not tax deductible, but are predominately used to help meet the local financial requirements needed to receive national matching-grant funds.
Subscribe to the Coronavirus newsletter
Get the day's latest Coronavirus news delivered to your inbox by subscribing to our newsletter.
---