At East Valley Middle School, a new year opens with the classroom doors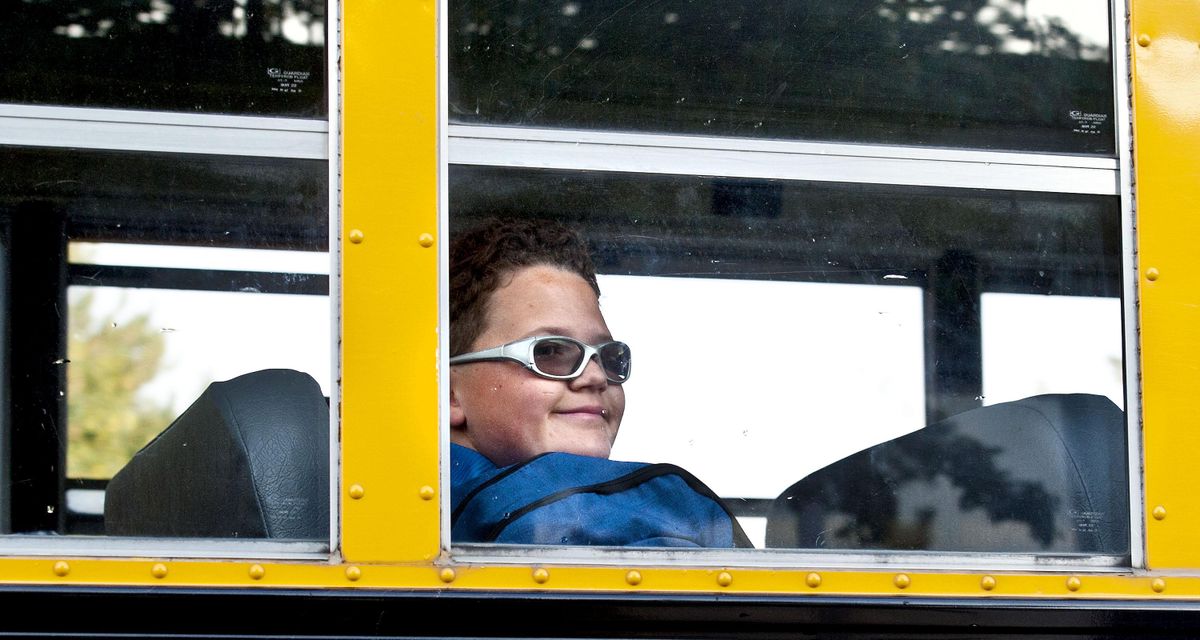 Truth be told – and many did Wednesday – some of the students at East Valley Middle School would rather have slept in.
"Like till noon," offered eighth-grader Brianna Garcia, who was standing with friends in the hallway at 7:15 on a sunny school morning.
Her friend Jenna Olson offered a pick-me-up.
"I wish summer would last a little longer, but I'm going to make the most of it, and I'm looking forward to having some new, good teachers," Olson said.
That seemed to help, as Garcia stepped eagerly toward class.
A few feet away, teacher Marcy Williams was dispensing hugs to old students and advice to newcomers.
"I've been ready to get back for a few weeks," said Williams, who has taught for 22 years, including the last four at the middle school located off Sullivan Road.
"I love seeing the kids I had last year and the new ones I'm going to have," Williams said.
Along with Freeman, Cheney and others, the East Valley School District was the among first to begin the back-to-school ritual, a ritual that will continue for thousands more in coming days.
Among the larger districts in the region, Spokane Public Schools will open on Thursday, Mead and Coeur d'Alene on Tuesday, and Central Valley and West Valley on Sept. 5.
All will need to work hard to match the energy on display Wednesday in Spokane Valley.
Outside, language arts teacher Tim Busse, first-year principal Mat Orndorff and their colleagues welcomed students as they exited the buses.
Cheers and high-fives made everyone feel special.
"I love this place," said Busse, who has worked nowhere else in a 22-year career.
"If I won the lottery tomorrow, I would still be here," Busse said. "These kids, 99 percent of them will work really hard for you if show them that you care."
That goes double for middle-schoolers, said Busse, who said he loves the chance to make a difference for kids who are "part adults and part kids, with one foot on this bridge and one on the other."
"It's so much fun to watch them grow," Busse said.
That progress was on display Wednesday morning. Inside, a father was helping his daughter find her locker. Other students' eyes brightened as they found their way.
Outside, a tiny girl hefted a music case in one hand and lunch in the other while carrying an oversize backpack.
"There she is, the pride of EVMS," Busse cheered, and the girl picked up her pace.
Once the cheering abated and the children reached classrooms, Orndorff looked at the big picture.
"I think the most exciting thing is having an opportunity to work with these kids," he said.
---