A&E > Books
Spokane novelist Sherry Jones shines a light on Josephine Baker
Sun., Dec. 2, 2018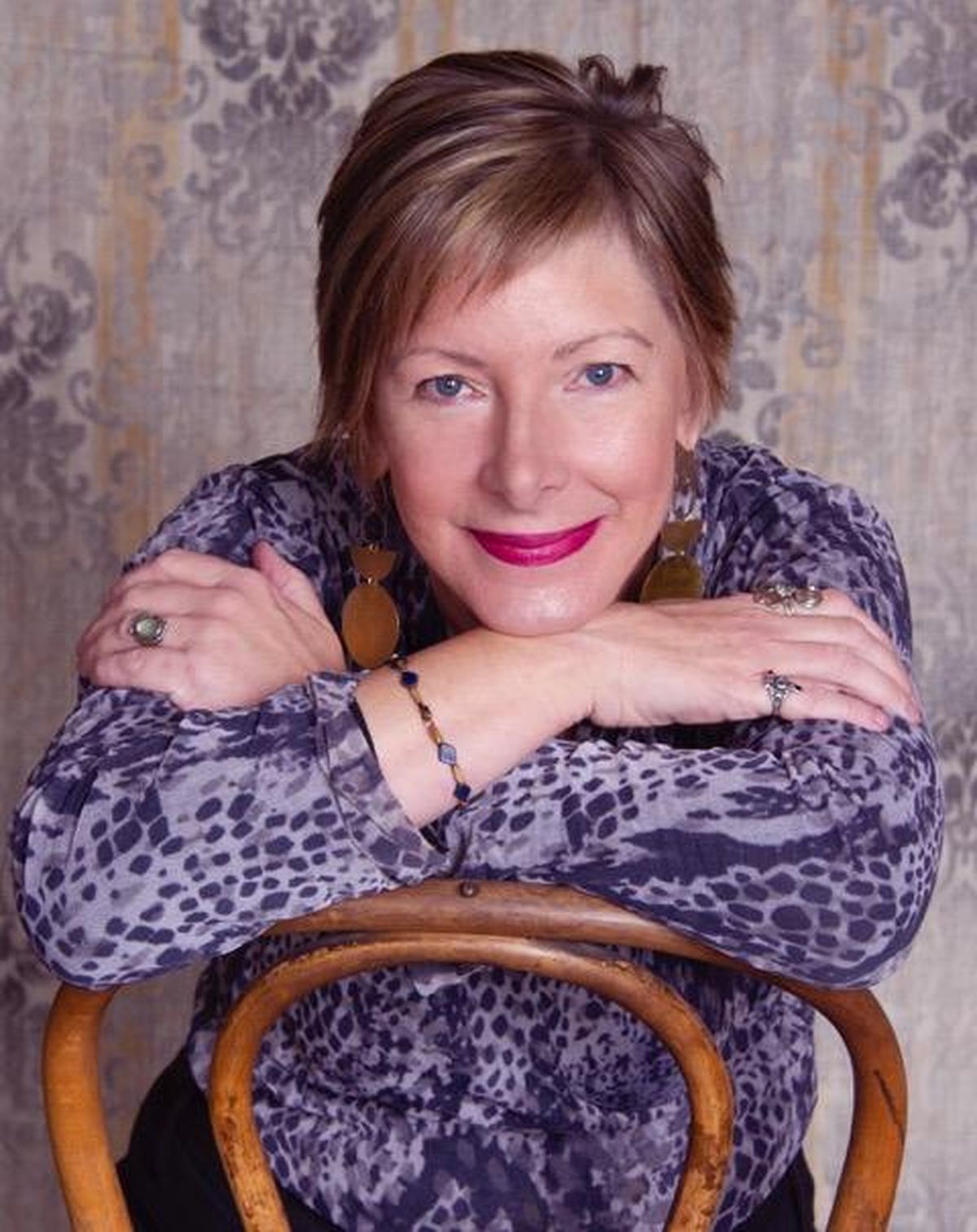 Spokane novelist Sherry Jones writes about 20th century icon Josephine Baker in "Josephine Baker's Last Dance," her latest book. (Rick Singer)
She was among the first world-famous entertainers who were African-American. She caused a sensation during the Jazz Age when she performed in Paris wearing only a skirt of fake bananas. Ernest Hemingway famously called her "the most sensational woman anyone ever saw."
She starred in movies, appeared in "Ziegfeld Follies" on Broadway and, appalled by the level of racism exhibited toward blacks in her home country, she renounced her U.S. citizenship and settled in France.
That didn't stop Josephine Baker from taking a leading role in the fight for civil rights. She was the only woman to speak at the March on Washington, joining Martin Luther King Jr. on stage, as she told the crowd, "I am not a young woman now, friends. My life is behind me. There is not too much fire burning inside me. And before it goes out, I want you to use what is left to light the fire in you."
For Spokane novelist Sherry Jones, the rich history of Baker's extraordinary life proved irresistible. For her sixth novel, the author of "The Jewel of Medina" turned her eye to this 20th century icon. "Josephine Baker's Last Dance," a biographical novel from Simon & Schuster's Gallery Books imprint, hits store shelves on Tuesday. Jones will celebrate its release with a party in Spokane on Friday night. In advance, she took a few minutes to answer questions about her book and the inspiration behind it.
Q. Your book is a "biographical novel." Can you describe what you mean by that?
A. Biographical fiction tells the story of a real person's life using fiction techniques. Real life doesn't tie up neatly as stories tend to do, and it always ends badly. Biographical novelists seek the story within the life of our protagonist and write that, elaborating on the themes we find, picking and choosing events that support our premise. Most of us do so while trying our best to adhere to the facts of our characters' lives. I aim to be true to my characters while delving deeply into their motives and obstacles with the goal of entertaining and enlightening my readers about how they made a difference in the world in spite of formidable odds – barriers placed in their way by virtue of their gender and, in this case, race.
Q. How did you learn about Josephine Baker?
A. Doesn't everyone know who Josephine Baker was? The iconic African-American dancer in the banana skirt charmed her way into the public consciousness starting in 1925 and has remained there ever since. When I dug a little more deeply to learn what made her tick, however, I discovered that there was so much more to her. She was truly a force of nature, one of the most dynamic, charismatic – and courageous – people who ever lived, and also one of the most important movers-and-shakers of the Civil Rights era. Her whole life was about race, and she was the first to use her platform to advocate for a political cause – that of desegregation and racial equality for all.
Q. What was it about her that you found compelling?
A. I always seek commonalities with the women I write about – it's essential for me to inhabit their lives for the years that it takes to research and write a novel. At first, I was drawn to Baker's open, winking sexuality. I identified with her in that way – I thought that a woman so openly sexual in the 1920s would be a feminist, also. (She wasn't.) I also share with her a love for Paris, my favorite city in the world. But when I began researching her life, I discovered that Baker was so much more than a topless dancer in a banana skirt. She was a survivor and a visionary who devoted her life to making the world a more equal place for people of all races, cultures and nationalities. She sacrificed everything she had, including her beloved home – a castle in southwest France – for this ideal.
Q. During your research, what was the most amazing or surprising thing you learned about Josephine?
A. There are three:
1. She worked as a spy for the French Resistance during World War II, flying airplanes, sneaking information pinned to her underwear across borders and becoming an expert markswoman. She could snuff a candle by firing a pistol from 20 yards away!
2. She was a leading figure in the U.S. Civil Rights movement, using her fame as a platform to draw attention to the ugliness of segregation and getting nightclubs, theaters, hotels and restaurants to integrate for the first time. As a result, she was invited to become the head of the NAACP, an offer she declined, and also became the only woman to speak with Martin Luther King, Jr., during the 1963 March on Washington.
3. She adopted 12 children from around the world, of varying races, nationalities, religions, and cultures – her "Rainbow Tribe" – to demonstrate to the world that hatred is not something we're born with, but something we are taught.
Q. What do you hope readers can take away from "Josephine Baker's Last Dance"?
A. I hope the story of this African-American woman who grew up amid poverty and racism to become one of the most famous people in the world, and who used her fame to make the world a better place, will inspire readers to dare to dream not only for themselves, but for a better, more loving, more equitable world for all – and to act on those dreams, as she did. In these ugly, divisive times, we need Josephine Baker more than ever.
Local journalism is essential.
Give directly to The Spokesman-Review's Northwest Passages community forums series -- which helps to offset the costs of several reporter and editor positions at the newspaper -- by using the easy options below. Gifts processed in this system are not tax deductible, but are predominately used to help meet the local financial requirements needed to receive national matching-grant funds.
Subscribe to the Spokane7 email newsletter
Get the day's top entertainment headlines delivered to your inbox every morning.
---