Washington regulators shut down $5.3 billion Avista sale to Ontario's Hydro One The sale of Avista Corp. to a Canadian utility doesn't serve the best interests of the Spokane company or its customers, Washington regulators said Wednesday, citing meddling by the province of Ontario in Hydro One Ltd.'s management.
The decision appears to have killed Avista's $5.3 billion sale to Hydro One, which can't proceed without approval from the Washington Utilities and Transportation Commission.
Avista and Hydro One issued a joint statement expressing disappointment in the decision and saying they would review it in detail before deciding how to proceed.
The province of Ontario's 47 percent ownership in Hydro One was a key consideration during the review of the sale. In 2015, the province spun off Hydro One into a publicly traded company but remained the utility's largest shareholder.
While Hydro One's executives insisted the province acted as a "shareholder, not as a manager" in the Toronto-based utility, Washington regulators disagreed.
In a 44-page document explaining their decision, the three commissioners said the evidence indicates Hydro One lacks sufficient independence from the province to be an appropriate merger partner for Avista. They cited actions by the provincial government beginning in July.
Newly elected Premier Doug Ford called for the resignation of Hydro One's board of directors and the retirement of its chief executive officer. Ford had tapped into Hydro One customers' discontent over rates and executive pay during the campaign and promised to remove CEO Mayo Schmidt if elected.
Hydro One's credit rating dropped as a result of the sudden ouster of Schmidt and the board, which company executives acknowledged was politically driven.
Ford's government also passed legislation giving the province a direct role in setting executive pay at Hydro One, and called for a 12 percent reduction in electric rates for Hydro One customers.
The province is interfering in decisions usually reserved for the executives and board of directors at a publicly traded company, according to the commissioners.
"This sudden and complete change in Hydro One's leadership at the insistence of its former owner and largest shareholder, the Province of Ontario, along with certain legislation passed quickly into law following the change in government leadership, demonstrates that Hydro One remains subject to management control by the province …" the Washington utility commissioners wrote.
Avista customers could be harmed directly or indirectly, they said.
The three commissioners – David Danner, Ann Rendahl and Jay Balasbas – were unanimous in their decision. Commissioners said they were confronted late in the regulatory review with facts that undermined earlier assurances about the province staying out of Hydro One's affairs.
At this point, commissioners wrote, "We have no confidence that Hydro One will defend itself, or Avista, in the face of political interference from the Province as a shareholder whose will is perceived by Hydro One executive leaders to be unavoidably dominant."
Avista and Hydro One announced the deal in July 2017. Avista Chairman and CEO Scott Morris had characterized the sale as an opportunity for the Spokane company to pick its own partner in an era of utility consolidations. Hydro One wanted to expand into the U.S.
Avista – formerly known as Washington Water Power – was founded 128 years ago, building dams on the Spokane River to provide electricity for a growing frontier town. Avista would have become a wholly owned subsidiary of Hydro One after the sale.
Hydro One had agreed to keep Avista's headquarters in Spokane, retain its workforce and continue charitable contributions and its leadership in the region's economic development efforts. As a small, investor-owned utility, Avista officials said being part of a larger corporation would benefit ratepayers.
Commissioners said their deliberations hinged on the state's requirement that "ratepayers had to be better off," and that requirement couldn't be met.
The sale was unpopular with many Avista customers. Some opponents formed the Avista Customer Group and hired an attorney to represent them in the proceedings.
"It would certainly not be in the public interest to allow Avista customers to fall victim to the political and financial whims of the Ontario government," Norman Semanko, the Avista Customer Group's attorney, said in a statement. "We are heartened to see the Commission recognize this reality and deny Hydro One's proposed acquisition of Avista."
One opponent of the deal, outgoing Spokane County Treasurer Rob Chase, tried to block the sale in July by sending a letter to the commission. Referencing an obscure federal law that state officials dismissed as irrelevant, Chase demanded that regulators coordinate with the county in conducting the regulatory review.
After Wednesday's announcement, Chase, who had expressed concerns that the deal would result in rate hikes for Avista customers, said he was glad the commission "stood up for the public interest."
Opposition to the deal, Chase said, was a "common cause" that united people of many political stripes.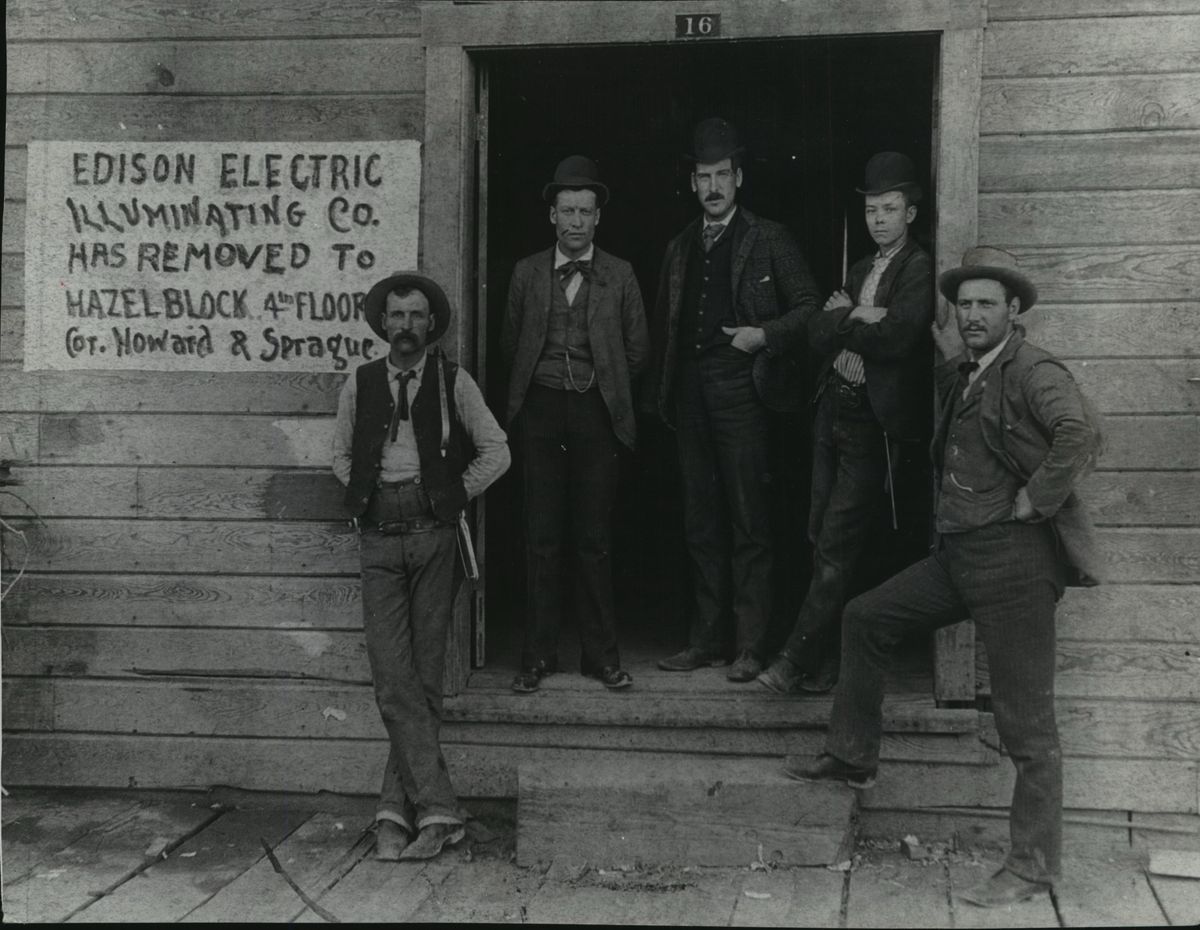 Washington Senate Minority Leader Mark Schoesler, R-Ritzville, said he hadn't read the commission's decision, but his impression from previous conversations suggested the decision would turn on the Ontario government's actions regarding Hydro One management.
"When Ontario sacked Mayo Schmidt and the board, that was probably a turning point for a lot of people," Schoesler said.
Whether the decision has far-reaching impacts on other investor-owned utilities in Washington isn't clear, Schoesler said.
Senate Energy Committee Chairman Reuven Carlyle, D-Seattle, said the commission conducted one of the most comprehensive reviews of the proposed purchase that he's ever seen.
"The WUTC showed that they paid attention to the fine print … and looked at it through a lens of the public interest," Carlyle said.
Consolidation of utility companies is probably inevitable, and Avista is a good company with a strong balance sheet, he said. But the commission's decision has a message for future offers to Avista or any other investor-owned utility in Washington, that the long-term obligation of the state is to protect ratepayers, Carlyle said.
Spokane Mayor David Condon issued a brief statement saying, "Avista has been a great partner to the City of Spokane and this community. We trust that Avista and its leadership team will respond to this change as they always do, by prioritizing the needs of their customers including those right here in Spokane."
Even though the sale is off, the Sierra Club issued a statement urging Avista to honor a provision in the sale agreement that would have accelerated debt repayment at the Colstrip plant in Montana. The agreement also included a payment to help the local community's economic transition away from coal generation.
Paying off outstanding debt on "the aging, expensive Colstrip coal plant was a smart move for Avista customers. That's even truer now than it was then," said Doug Howell with the Sierra Club's Beyond Coal Campaign.
Avista and Hydro One have the opportunity to petition the commission for reconsideration of the decision within 10 days. They also can seek a judicial review.
Avista provides electricity and natural gas to customers in Washington, Idaho and Oregon. The company has generating facilities in Montana and owns an electric utility in Alaska. For the sale to go through, public utility commissions in all five states had to give their approval.
Commissions in Alaska and Montana approved the sale, and decisions are still pending in Idaho and Oregon.
Financial markets were closed Wednesday in observance of the memorial service for former President George H. W. Bush in Washington, D.C. Avista's stock closed Tuesday at $51.42.
Spokesman-Review reporters Jim Camden and Chad Sokol contributed to this report.
---