Gonzaga takes a close-up look at North Carolina's historic facilities at the 'Dean Dome'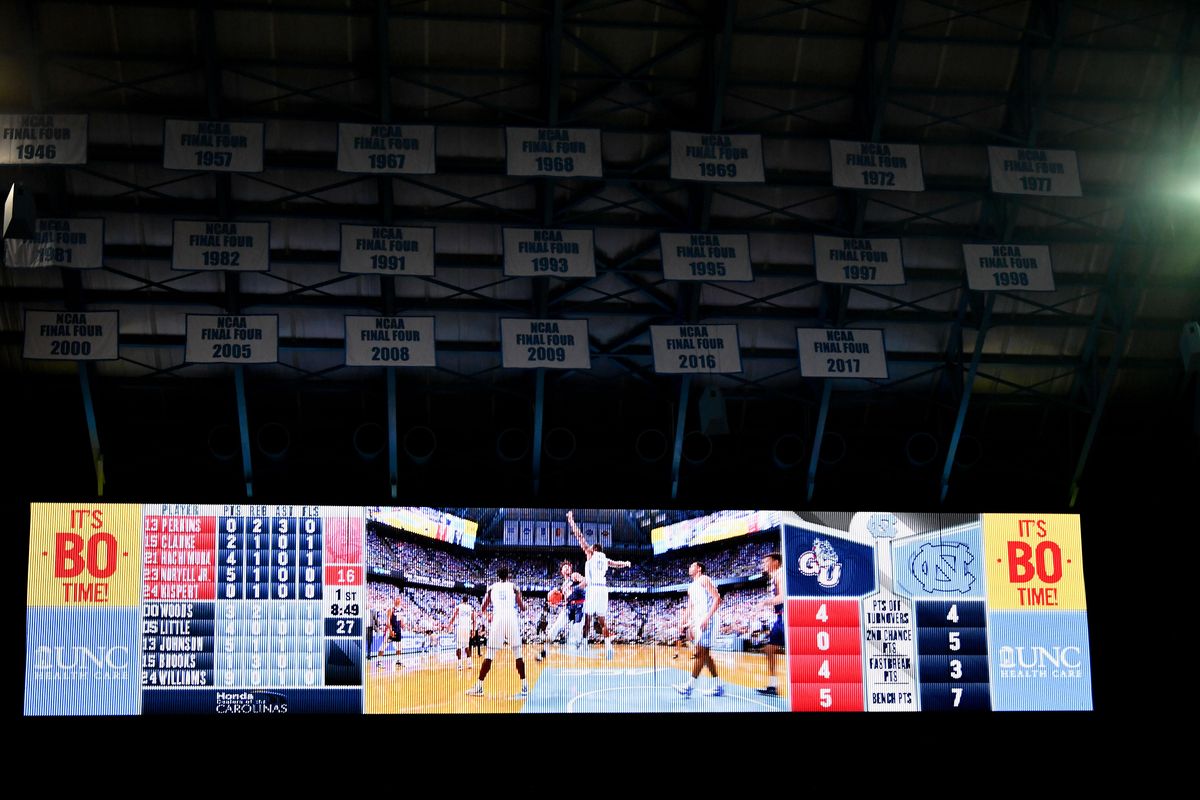 CHAPEL HILL, N.C. – Mike Roth isn't a big fan of traveling, but he is a fan of college basketball history.
And learning.
So Gonzaga's athletic director and several members of his staff made the trip here to take a closer look at North Carolina's facilities and game-day operations.
"This is one of the storied places in college basketball. Let's learn from them," Roth said prior to tip-off at the Smith Center. "As much as I don't like to travel, I needed to make this trip. We don't want to be that program that says 'We know how to do it.' We can always learn."
North Carolina coach Roy Williams gave Roth and Zags coach Mark Few a guided tour between the teams' practice sessions Saturday at the Smith Center. They visited the basketball facilities, coaches' offices, Hall of Fame area and locker room.
Access into and out of the coaches' offices is via fingerprint identification.
"Roy showed us behind the scenes," Roth said. "He even mentioned (the Smith Center) is getting a little bit older, but they're working on it. They have these four huge video boards, roughly 100 feet long, that are new this season. They're doing a lot of new stuff.
"Rian Oliver, our head of compliance, met with their compliance folks. We've talked about retiring jerseys and we saw how they do those things."
North Carolina displays eight retired jerseys high in light-blue-colored rafters inside the Smith Center.
Roughly 40 more players numbers are recognized (not retired) in three rows below the retired jerseys.
"Their retired jerseys are national players of the year," Roth said. "The rest of the numbers are at least two-time All-Americans. There are levels like that. In the NBA, you can wear No. 16 of No. 18. In college basketball, you can't do that, so you have to be careful with how many numbers you retire.
"We'll talk about it and figure it out, whether it's WCC player of the year or multiple time All-WCC. Hopefully, in the near future, you'll see something from us."
The Zags are also working on having one location to display men's and women's WCC championship trophies, which are inside the coaches' offices.
"We're working on how they can not only be used as a great recruiting tool, but at the same time be where the public can see them, too," Roth said.
Prior to building the McCarthey Athletic Center and the Volkar Center, Gonzaga picked up ideas while touring similar facilities at numerous schools.
Williams was the consummate tour guide.
"It was pretty funny," Roth said. "He kept asking, 'Hey, the bus isn't going to leave you guys, right? I just want to show you one more thing.' "
---