News > Nation
North Carolina officials sought to charge ballot operative
Wed., Dec. 19, 2018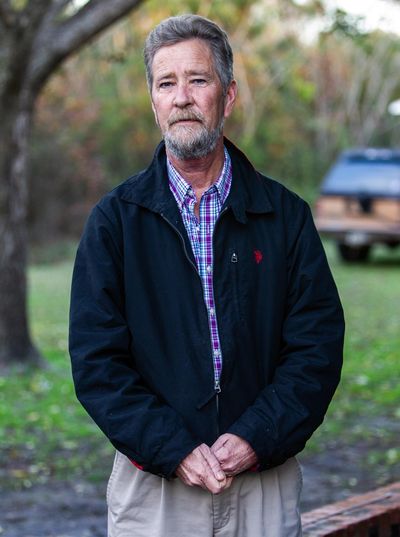 RALEIGH, N.C. – North Carolina officials sought criminal charges after the 2016 election against the man now at the center of absentee ballot fraud allegations, but prosecutors didn't indict him before the now disputed 2018 congressional race, according to documents released Wednesday.
The documents detail a two year investigation by the North Carolina State Board of Elections into Leslie McCrae Dowless Jr. Elections officials have described the 62-year-old convicted felon from rural Bladen County whom as a "person of interest" in their ongoing investigation into irregularities in the Nov. 6 vote in the state's 9th Congressional District.
In a detailed January 2018 memo referring Dowless and others for criminal charges, state elections investigators detailed interviews in which people who had worked for Dowless in 2016 election cycle described collecting absentee ballots from voters and giving them to Dowless. Because of the potential for mischief, it is against the law in North Carolina for anyone other than a voter or immediate family member to handle someone's absentee ballot before it is sealed and mailed.
Investigators also alleged Dowless attempted to interfere with their investigation by calling witnesses and warning them before they could be interviewed.
The referral to state and federal prosecutors came months before a May GOP primary and November general election in which Republican Mark Harris eked out narrow victories.
Harris now leads Democrat Dan McCready by 905 votes, according to unofficial results. The state elections board has refused to certify the tally, and leaders in both parties now concede a do-over election might eventually be needed.
Still, the head of the state Republican Party insists Harris should be sworn in with the new Congress next month unless authorities can show evidence that voting irregularities would have changed the outcome of the election. The state elections board has scheduled a Jan. 11 public hearing to review the evidence.
Investigators are looking into whether Dowless and others working on the GOP candidate's behalf ran an illegal operation to collect large numbers of absentee ballots from voters in at least two counties.
Dowless' lawyer, Cynthia Adams Singletary, said in a statement Tuesday that any speculation regarding her client and the 9th District election is premature and unwarranted. Singletary said Dowless was "a highly respected member of our community who is routinely sought after for his campaign expertise."
Harris, the Republican candidate, said in an interview last week that it was his decision to hire Dowless, though he denied knowledge of any potential wrongdoing.
The extent of the state's prior investigation into Dowless' tactics had not previously been publicly known. He was in the news that year because just after November 2016 election Dowless filed a protest alleging a "massive scheme" by another local political group, the Bladen County Improvement Association PAC.
His protest accused the Democratic-leaning PAC of running an "absentee ballot mill" designed to improperly turn in votes for a write-in candidate for Bladen County soil and water conservation supervisor, which Dowless was also running for and actually won. Then-GOP Gov. Pat McCrory's campaign got involved in the protest and supported investigating such balloting allegations as he trailed Democratic Gov. Roy Cooper in their close gubernatorial race, ultimately won by Cooper.
Dowless appeared in a December 2016 state elections board hearing in which members questioned him about his own activities collecting absentee ballot requests. The state board ultimately dismissed his protest.
Local journalism is essential.
Give directly to The Spokesman-Review's Northwest Passages community forums series -- which helps to offset the costs of several reporter and editor positions at the newspaper -- by using the easy options below. Gifts processed in this system are not tax deductible, but are predominately used to help meet the local financial requirements needed to receive national matching-grant funds.
Subscribe to the Coronavirus newsletter
Get the day's latest Coronavirus news delivered to your inbox by subscribing to our newsletter.
---