News > World
U.S. investigator of ivory, rhino horn trade killed in Kenya
UPDATED: Mon., Feb. 5, 2018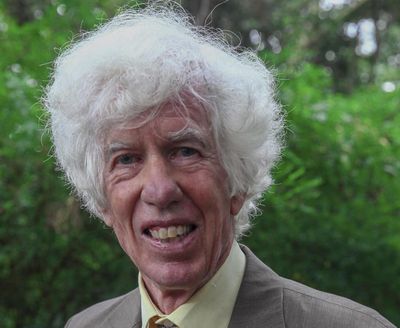 NAIROBI, Kenya – A leading American investigator into the illegal ivory and rhino horn trade has been found stabbed to death in his home, Kenyan police and officials said Monday.
A family member went to Esmond Bradley Martin's house on Sunday to check on him after he did not respond to phone calls and found the body on a bed with a stab wound to the neck, said Nicolas Kamwende, head of criminal investigations in the capital, Nairobi.
Martin led investigations into the illegal trade of elephant ivory and rhino horn that threatens the two species with extinction, said Kenyan conservationist Paula Kahumbu. Martin was at the forefront of exposing ivory traffickers in the U.S., Congo, Vietnam, Nigeria, Angola, China and recently Myanmar, Kahumbu said.
"A passionate and committed man who made a big difference to our planet. May he rest in peace," British High Commissioner to Kenya Nic Hailey said in a Twitter post.
"Esmond was a true giant of conservation and a champion for African elephants and rhinos," U.S. Ambassador to Kenya Robert Godec said in a statement. "His extraordinary research had a profound impact and advanced efforts to combat illegal wildlife trafficking across the planet."
Conservation group Save the Elephants described Martin as "a longtime ally," a passionate champion of wildlife and meticulous researcher.
Illicit demand for elephant ivory has led to devastating losses from illegal poaching as the natural habitat available for the animals to roam has also dwindled by more than half. As a result, the number of African elephants has shrunk from about 5 million a century ago to about 400,000 today. And that number continues to decline each year.
Less than 30,000 rhinos are estimated to remain in the wild due to poaching.
The price of rhino horn skyrocketed as demand has grown in Asian countries, mainly China and Vietnam, where consumers wrongly believe that the horn–made of the same substance as fingernails–has powerful healing properties. Syndicates from Vietnam, China, South Korea and Thailand have been identified as being involved in the trafficking.
In an interview with National Public Radio in 2007, Martin said his greatest contribution academically to conservationism would be to show that except for one small area in India, rhino horn has never been used by Asians for sexual purposes.
Local journalism is essential.
Give directly to The Spokesman-Review's Northwest Passages community forums series -- which helps to offset the costs of several reporter and editor positions at the newspaper -- by using the easy options below. Gifts processed in this system are not tax deductible, but are predominately used to help meet the local financial requirements needed to receive national matching-grant funds.
Subscribe to the Coronavirus newsletter
Get the day's latest Coronavirus news delivered to your inbox by subscribing to our newsletter.
---