News
Farthest photos ever taken, from nearly 4 billion miles away
UPDATED: Fri., Feb. 9, 2018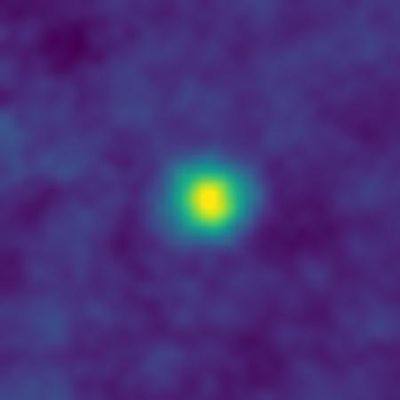 CAPE CANAVERAL, Fla. – The NASA spacecraft that gave us close-ups of Pluto has set a record for the farthest photos ever taken.
In December – while 3.79 billion miles from Earth – the New Horizons spacecraft snapped a picture of a star cluster. The photo surpassed the "Pale Blue Dot" images of Earth taken in 1990 by NASA's Voyager 1.
The images for "Pale Blue Dot" – part of a composite – were taken 3.75 billion miles away.
New Horizons took more photos as it sped deeper into the cosmos in December. These pictures show two objects in the Kuiper Belt, the so-called twilight zone on the fringes of our solar system.
NASA released the images this week.
New Horizons flew past Pluto in 2015. It's headed toward an even closer encounter with another icy world, 1 billion miles beyond Pluto, on Jan. 1, 2019. The targeted object is known as 2014 MU69; the spacecraft will pass within 2,175 miles.
"New Horizons just couldn't be better … we're bearing down on our flyby target," said lead scientist Alan Stern of the Southwest Research Institute in Boulder, Colorado.
New Horizons is currently in electronic hibernation. Flight controllers at a Johns Hopkins University lab in Laurel, Maryland, will awaken the spacecraft in June and start getting it ready for the flyby.
The spacecraft was launched in 2006.
Local journalism is essential.
Give directly to The Spokesman-Review's Northwest Passages community forums series -- which helps to offset the costs of several reporter and editor positions at the newspaper -- by using the easy options below. Gifts processed in this system are not tax deductible, but are predominately used to help meet the local financial requirements needed to receive national matching-grant funds.
Subscribe to the Coronavirus newsletter
Get the day's latest Coronavirus news delivered to your inbox by subscribing to our newsletter.
---