News > Family
Spreading the love: Annual Valentine's Day coloring contest yields some real gems
Mon., Feb. 12, 2018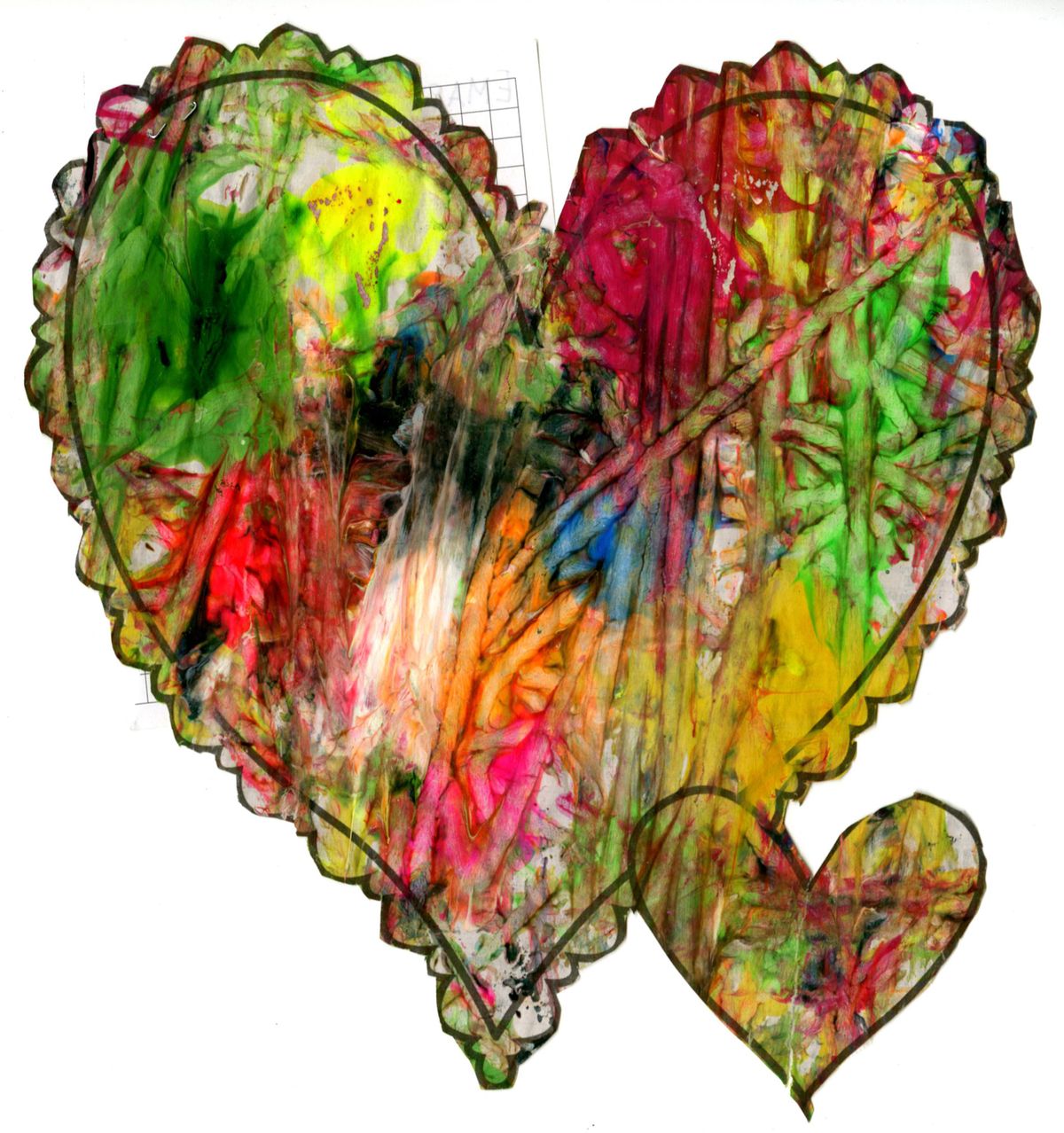 Emary Tommerup, 3, Hayden
Our hearts are aflutter with all the love created by the young artists who entered The Spokesman-Review's annual Valentine's Day coloring contest.
The judges were tasked with the difficult job of choosing the best of the glittery best from among 143 entries. There were red hearts, pink hearts, multicolor hearts and hearts with intricate artwork. So much goodness!
Among our youngest entrants, those ages 0-4, we had a repeat winner. Cora Lepire, 4, of Coeur d'Alene won last year as a 3-year-old. She charmed the judges with her family portrait, complete with her soon-to-be-born baby sibling. Emary Tommerup, 3, of Hayden, created some awesome texture with her painted heart. And Lincoln Borg, 4, of Spokane Valley, earned a win for his careful collage in nontraditional Valentines Day colors.
In the next category, ages 5-7, our artists showed some real skill and creativity. Mariah Jay, 5, of Spokane Valley, turned in a collage heart made with decorative Washi Tape. The page had a glittery overlay for a nice mix of materials. The entry from Dawson Napora, 6, of Spokane can be summed up in three words: Sharks are awesome! And Brooklyn Bellinger, 7, of Chattaroy, created some lovely roses for a well-drawn heart.
Our older winners in the 8-12 category all created scenes within their hearts. Olivia Napora, 11, of Spokane, clearly put a lot of time into her detailed fishing scene she created with watercolors, pencils, markers and oil pastels. Kaylee Goll, 10, of Spokane Valley, earned the judges' admiration for her Riverfront Park scene, complete with the Clocktower and the ice ribbon. And Natalie Olinger, 10, of Spokane, got points for cool execution of her manga-inspired couple. The facial closeup in the smaller heart was a nifty touch.
Carolyn Lamberson, Features Editor, The Spokesman-Review
Local journalism is essential.
Give directly to The Spokesman-Review's Northwest Passages community forums series -- which helps to offset the costs of several reporter and editor positions at the newspaper -- by using the easy options below. Gifts processed in this system are not tax deductible, but are predominately used to help meet the local financial requirements needed to receive national matching-grant funds.
Subscribe now to get breaking news alerts in your email inbox
Get breaking news delivered to your inbox as it happens.
---