News > Spokane
Othello rancher leaves millions to benefit Eastern Washington causes, including health care, wildlife
Feb. 12, 2018 Updated Mon., Feb. 12, 2018 at 12:12 p.m.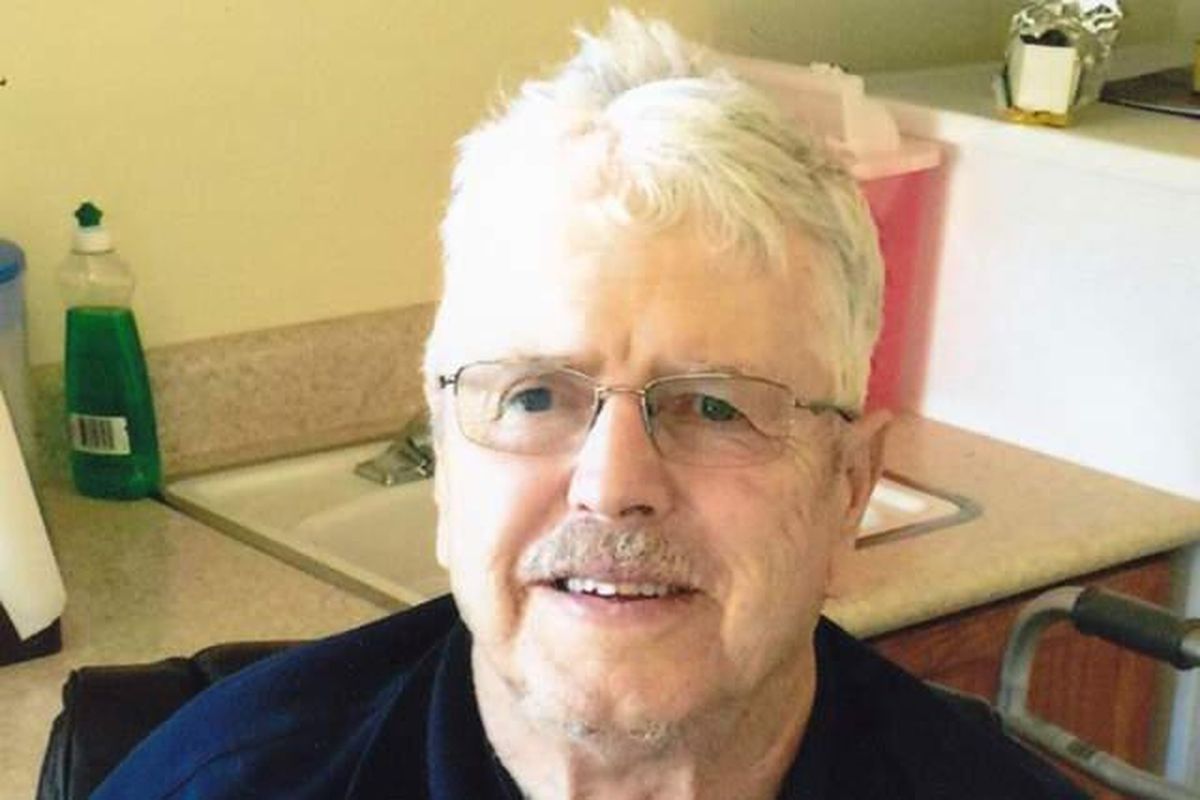 Crosetto
During the past four decades, on the outskirts of Othello, a quiet bachelor built a small fortune raising cattle.
Today, the millions of dollars William Crosetto earned from ranching and careful stock market investing will be used in myriad ways to support everything from rural health care to Spokane homeless services to protecting sage grouse habitat.
Crosetto, who went by Bill, died Jan. 25 in hospice care after struggling with several medical complications. He was 75 and a devout Catholic.
During the past several years, he worked with the Inland Northwest Community Foundation to establish a lasting multimillion-dollar legacy.
His $5.1 million estate left to the foundation, along with the upcoming proceeds from the sale of his ranch, will also establish two $1 million endowments. One will support rural medical residencies through Providence Health Care's program in Colville.
"It's the first fund of its kind, and it's an opportunity for philanthropy to support one of our priorities," said Shelly O'Quinn, executive director of the foundation.
Crosetto's second endowment will create a mobile health care unit through Washington State University's medical school that will serve rural areas.
The units have yet to be designed and built, said WSU medical school spokeswoman Christina Verheual, but they are envisioned as mobile primary care clinics that can reach rural and underserved people throughout Eastern Washington.
The remainder of his gift will support a variety of causes he was passionate about, including the House of Charity, Adams County Sheriff's Office, 4-H and the foundation's rural civic leadership fund. Several gifts will also support land conservation, including a $100,000 contribution to the Chelan-Douglas Land Trust.
"One of his highest passions was protecting wildlife habitat," said PJ Watters, director of gift planning at the foundation.
A fund bearing his name already rolls across the credit lines of some public television nature shows.
People who were close to Crosetto but wished to remain anonymous said his wealth and subsequent generosity will come as a big surprise.
Crosetto led a simple and conservative life. He arose early each morning to feed his cows and calves, talked to a handful of trusted friends and advisers, and often drove his weathered pickup into town to meet a regular clutch of farmers and ranchers at a local cafe. He also grew corn and alfalfa and especially enjoyed hunting ducks and pheasants and teaching kids how to fish.
His philanthropic tendencies ran in his blood. His uncles were Fred "Hutch" Hutchinson, a storied professional baseball player for the Detroit Tigers and manager for three teams before he was stricken with lung cancer and died; and Dr. William Hutchinson, well-known surgeon, cancer researcher and founder of the Fred Hutchinson Cancer Research Center (named for his brother) and Pacific Northwest Diabetes Research Institute.
Through them, he developed a lifelong passion for health care.
Even if he didn't think of himself as an innovator akin to his uncles, his gifts will better lives for years to come.
Crosetto was born in 1942 to Albert and Mary Crosetto. After graduating from high school in Bellevue, Crosetto went to WSU and excelled in agronomy and was a track team standout.
His own father, Albert Crosetto, was a noted WSU track athlete who competed for a spot in the 1932 Los Angeles Olympics.
After college, William Crosetto served in the Army Reserves during the Vietnam War era. When he returned home he settled on a simple and quiet life outside of Othello.
He cared for his cattle and enjoyed the outdoors. Crosetto never married nor had children.
"He was a real man's man, an outdoorsman. Very gentle and soft-spoken and bright," Watters said.
Though he was wealthy, she said, "he lived very minimally," allowing him to support the causes he was passionate about.
Crosetto spent about five years in a special friendship with Barbra Hane.
"He was such a polite and kind person," she said from her home in the Tri-Cities.
Hane said she didn't know the extent of Crosetto's wealth.
"No one could have guessed it," said Hane, who first met Crosetto in 1968. "He was satisfied with what he had in life. He only bought what he needed.
"So I think it's fantastic he could have done something like this."
The S-R's John Stucke contributed to this report.
This story has been updated to correct the name of the Chelan-Douglas Land Trust.
Local journalism is essential.
Give directly to The Spokesman-Review's Northwest Passages community forums series -- which helps to offset the costs of several reporter and editor positions at the newspaper -- by using the easy options below. Gifts processed in this system are not tax deductible, but are predominately used to help meet the local financial requirements needed to receive national matching-grant funds.
Subscribe now to get breaking news alerts in your email inbox
Get breaking news delivered to your inbox as it happens.
---