News > ID Government
Idaho House panel backs bill to declare that state lawmakers can overturn federal laws, court decisions
UPDATED: Wed., Feb. 14, 2018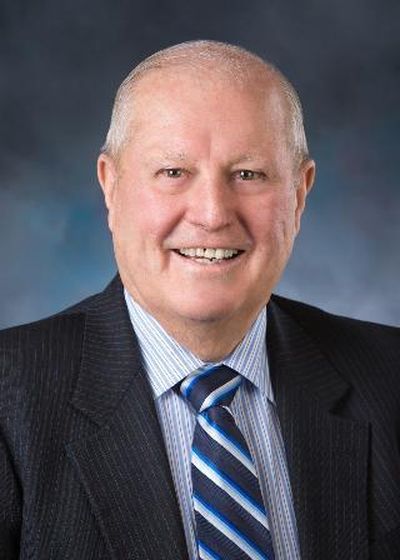 BOISE – An Idaho House committee on Wednesday backed legislation declaring that Idaho lawmakers can void federal laws and court decisions, and setting up a process to do so, despite an Idaho attorney general's opinion that the measure likely wouldn't withstand a court challenge.
Rep. Heather Scott, R-Blanchard, spoke in support of the bill.
"I've heard so many times from people in this body, 'It's the law of the land' or 'The Supreme Court has said this, that or the other,' " Scott said. "I think sometimes we need a kick in the butt from the citizens to do the right thing."
Just four members of the House State Affairs Committee voted against the bill, which now moves to the full House.
Rep. Christy Zito, R-Hammett, said she believes the U.S. Supreme Court can't overrule the Idaho Constitution's prohibition on same-sex marriage, which was overturned by a federal court in 2014.
"I'm going to support this legislation because I feel like, if nothing else, it will send a strong message that legislators in the state of Idaho are being more and more prepared to take that stand to defend what is correct," Zito said.
Rep. Paul Shepherd, R-Riggins, sponsor of the bill, told the committee that he believes lots of U.S. Supreme Court decisions have violated the Constitution, including the one-man, one-vote ruling, citizenship for those born in the United States and EPA rules on things like suction dredge mining.
"They really hold the miners down, and that, to me, is strictly illegal," Shepherd said. "I think we desperately need a way to call 'em out when they're unconstitutional. … Why would you need a pollution permit when there's no pollution?"
On citizenship for native-born Americans, he said, "People sneak in, have babies and then get our taxpayer money. … That was very clear when they made that rule was about the slavery issue. … That was only people that belong to this country, lived on this land. … It's illegal when they let anyone sneak in and get born here." He added, "That's totally unconstitutional the way I read it."
Shepherd also said he believes the one-man, one-vote rule is wrong, because "counties are supposed to have protection for small minorities in the small-populated area."
Shepherd's bill would require a majority of Idaho lawmakers to vote to void a federal law or court decision in order to make it "void" and unenforceable in the state.
Shepherd said, "The way it is, we just tend to go, 'Uh-oh, the Supreme Court made a ruling, we gotta roll with it.' "
Shepherd introduced the same bill last year; it died without a hearing. A review by Attorney General Lawrence Wasden's office said the bill's active obstruction of federal law likely would not hold up in court.
Local journalism is essential.
Give directly to The Spokesman-Review's Northwest Passages community forums series -- which helps to offset the costs of several reporter and editor positions at the newspaper -- by using the easy options below. Gifts processed in this system are not tax deductible, but are predominately used to help meet the local financial requirements needed to receive national matching-grant funds.
Subscribe to the Coronavirus newsletter
Get the day's latest Coronavirus news delivered to your inbox by subscribing to our newsletter.
---