News > Idaho
Cougar roaming near southwestern Idaho school euthanized
Fri., Feb. 16, 2018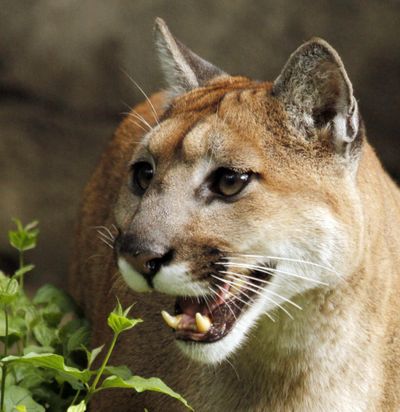 BOISE – Wildlife officials say a mountain lion found roaming near a southwestern Idaho elementary school was put down.
According to the Idaho Department of Fish and Game, the wild cat was spotted in a tree near Bruneau Elementary School in Bruneau on Wednesday morning.
KTVB-TV reports the cat's appearance caused the school to go on lockdown.
Fish and Game Wildlife Manager Rick Ward says they asked to the Owyhee County Sheriff's Office to send personnel to respond to the incident since the department did not have a conversation officer immediately available to respond.
With the help of a houndsman and his dogs, the sheriff's office was able to corner the 82-pound female cat into a tree where it was shot and killed.
Local journalism is essential.
Give directly to The Spokesman-Review's Northwest Passages community forums series -- which helps to offset the costs of several reporter and editor positions at the newspaper -- by using the easy options below. Gifts processed in this system are not tax deductible, but are predominately used to help meet the local financial requirements needed to receive national matching-grant funds.
Subscribe to the Coronavirus newsletter
Get the day's latest Coronavirus news delivered to your inbox by subscribing to our newsletter.
---