News > ID Government
Idaho lawmakers agree to hear new statewide conflict-of-interest disclosure bill
UPDATED: Fri., Feb. 16, 2018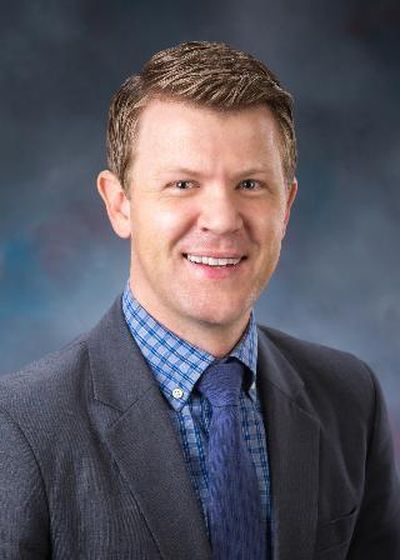 BOISE – New statewide conflict-of-interest disclosure legislation – which would require filings for all Idaho candidates and officeholders, disclosing their occupation and employer and other potential conflicts of interest, but not income – was introduced in the House State Affairs Committee on Friday with just two "no" votes.
The vote came one month after the same committee refused to introduce legislation proposed by its chairman, Rep. Tom Loertscher, R-Iona, and unanimously endorsed by a bipartisan interim committee, to give Idaho its first personal financial disclosure requirements for public officials. Idaho currently is one of just two states with no such requirements.
"This is not income disclosure," said Rep. Dustin Manwaring, R-Pocatello, sponsor of the new bill. While it closely resembles Loertscher's earlier proposal, references to income and financial disclosure have been removed, as has a clause requiring disclosure of a spouse's occupation and employer. And rather than annual filings, candidates would have to file once per term, though they also would be required to update information.
"I took the chairman's bill and went from there as my starting point," Manwaring said after the meeting. "It was: Let's pare this back and see if we can get some consensus and move somewhere with it. It's about all conflicts, not just income."
The new bill would require candidates and officeholders at the state, legislative, county and city levels to file forms with the Idaho secretary of state's office, which would go up on the office's planned new statewide campaign finance disclosure database, disclosing any potential conflicts of interest.
It also would specifically require disclosure of the candidate's or officeholder's occupation, employer and job title; the name and description of entities of which they're owners or officers; and the name and description of any entity in which the officeholder directly holds stocks or bonds valued at more than $5,000.
Then, the bill would require officeholders to formally declare any conflict of interest that's not already listed on the form before taking an official action. That's how legislative rules handle conflicts of interest now: They must be declared before a vote, but they don't stop a legislator from voting on the matter.
The two votes against introducing the new bill came from Reps. Priscilla Giddings, R-White Bird, and Vito Barbieri, R-Dalton Gardens. The motion to introduce the bill and allow a full hearing on it was made by Rep. Heather Scott, R-Blanchard, who earlier opposed Loertscher's bill.
Asked why she made the motion, Scott said she believes in transparency.
Giddings peppered Manwaring with questions about the bill and said she was concerned that it would cause her, as a self-employed contract pilot, to have to update her filing every time she flies for a new customer, which she said could be every week. Manwaring said she'd only have to report that she's a self-employed contract pilot, not disclose every customer for whom she flies.
Giddings also raised a series of other concerns, including whether candidates or officeholders might face "retaliation" as a result of people knowing where they work.
Manwaring said the issue comes down to "the balance of private versus public interest." When someone runs for public office, he said, "I think that's the balance. It's the public interest that we're trying to get out there."
Manwaring said state representatives still likely would make conflict declarations before votes, as they do now, but he thought the bill would reduce the number of times those are needed.
Barbieri remained quiet during Friday's meeting, but when the panel considered the earlier financial disclosure bill, he angrily declared, "I don't see why this should see the light of day. I just don't agree that the Idaho public thinks that this body is full of dishonest individuals. I just don't buy that."
On the earlier financial disclosure bill, only Loertscher and the panel's two Democrats voted in favor of introducing the interim committee's bill.
Friday's vote clears the way for a full hearing on Manwaring's bill.
Manwaring, a lawyer and first-term representative, didn't serve on the interim committee but said he followed its deliberations with great interest.
Betsy Russell can be reached at (208) 336-2854 or by email at bestyr@spokesman.com.
Local journalism is essential.
Give directly to The Spokesman-Review's Northwest Passages community forums series -- which helps to offset the costs of several reporter and editor positions at the newspaper -- by using the easy options below. Gifts processed in this system are not tax deductible, but are predominately used to help meet the local financial requirements needed to receive national matching-grant funds.
Subscribe to the Coronavirus newsletter
Get the day's latest Coronavirus news delivered to your inbox by subscribing to our newsletter.
---