News > Education
Oregon State to require all students to disclose convictions
UPDATED: Fri., Feb. 16, 2018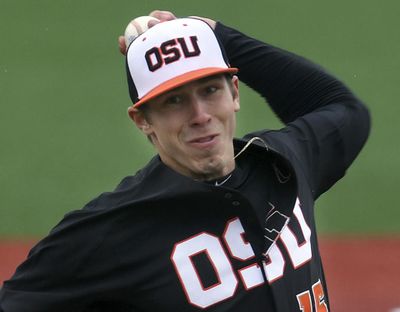 CORVALLIS – Oregon State University says it will begin to require all students to self-report past felony convictions and any registered sex offender status before enrolling for fall term, but will not bar them from school activities unless they pose a safety risk.
The Corvallis Gazette-Times reported Thursday the new policy was recommended by a task force convened last year in the wake of public outcry over revelations that a university baseball team pitcher, Luke Heimlich, had an undisclosed conviction for molesting a 6-year-old family member when he was 15.
Heimlich was allowed to remain on the team after the Oregonian/Oregonlive reported the pitcher had pleaded guilty to the crime.
Heimlich said in a university statement that he completed counseling, but was removing himself to avoid being a team distraction.
AP-WF-02-16-18 0704GMT
Local journalism is essential.
Give directly to The Spokesman-Review's Northwest Passages community forums series -- which helps to offset the costs of several reporter and editor positions at the newspaper -- by using the easy options below. Gifts processed in this system are not tax deductible, but are predominately used to help meet the local financial requirements needed to receive national matching-grant funds.
Subscribe to the Coronavirus newsletter
Get the day's latest Coronavirus news delivered to your inbox by subscribing to our newsletter.
---