News > Crime/Public Safety
Officer identified in shooting of armed robbery suspect
UPDATED: Thu., Jan. 4, 2018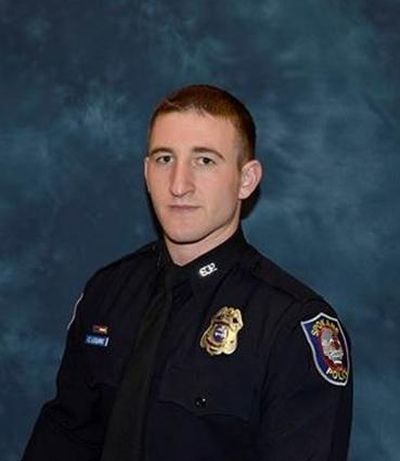 The Spokane Police Department Thursday identified Chris LeQuire as the officer who shot and killed an armed robbery suspect on Dec. 26.
Shortly after allegedly assaulting and holding a Safeway cashier at gunpoint early that morning, suspect Joshua Spottedhorse was sighted by officers in a vehicle near the intersection of Sharp Avenue and Madison Street.
When Spottedhorse attempted to leave in the vehicle, police said, the officers blocked him in, and he fled on foot. Officers chased after him, and at some point during the pursuit, police said, LeQuire shot and killed him.
Spokane police Chief Craig Meidl said LeQuire was wearing a body camera and footage will be released at a later date.
LeQuire was involved in a fatal officer-involved shooting in April 2016 when a homeless man, Mark Kurtz, approached him with a knife, yelling "Kill me!" outside the House of Charity.
LeQuire could be seen on multiple body cameras trying to reason with Kurtz, saying "We just want to help you, man" before firing a Taser. When the Taser failed to subdue the man, another officer shot and killed Kurtz.
Lequire, who has been with SPD for nearly five years, graduated from Western Carolina University and served in the Air Force, serving two tours in Afghanistan.
Local journalism is essential.
Give directly to The Spokesman-Review's Northwest Passages community forums series -- which helps to offset the costs of several reporter and editor positions at the newspaper -- by using the easy options below. Gifts processed in this system are not tax deductible, but are predominately used to help meet the local financial requirements needed to receive national matching-grant funds.
Subscribe to the Coronavirus newsletter
Get the day's latest Coronavirus news delivered to your inbox by subscribing to our newsletter.
---