A&E > Movies
Jewish Cultural Film Festival sheds light on Jewish culture, identity
Fri., Jan. 19, 2018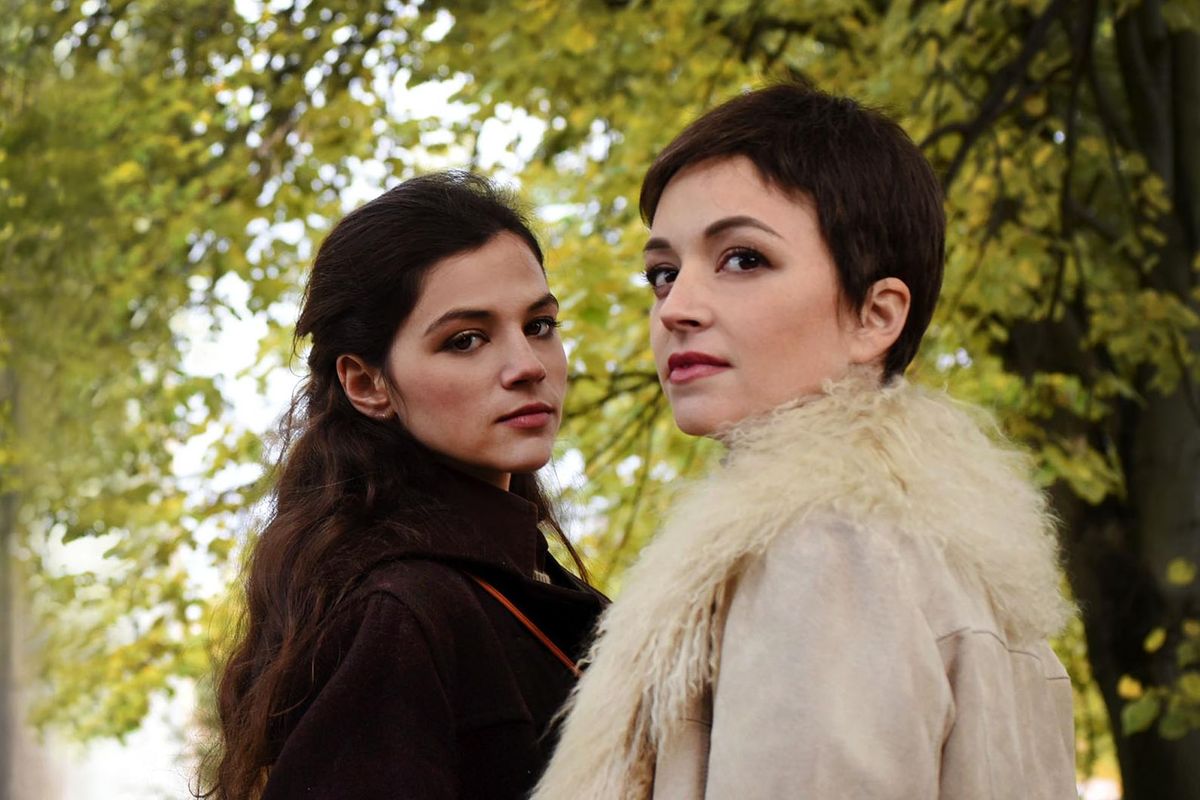 In "Past Life," which will be screened Jan. 27, two sisters (Nelly Tagar and Joy Rieger) work to solve a wartime mystery that's followed them their entire lives. (Film Production Pandora Limited Partnership)
Now in its 14th year, the Spokane Jewish Cultural Film Festival is the epitome of small, yet mighty.
The festival, presented by Spokane Area Jewish Family Services, only features three films each year, but each film presents a thought-provoking look at Jewish culture and the Jewish identity.
Every year, a screening committee made up of volunteers from the Jewish community, cinephiles, native Israelis or those who have been to Israel, and members of the Spokane Area Jewish Family Services board watch films and give feedback on their top choices.
Neal Schindler, director of Spokane Area Jewish Family Services (and also a part-time copy editor at The Spokesman-Review), and festival committee co-chairman Carl Baum then select the festival slate.
Although they didn't set out to follow a theme, each film in this year's festival features strong women.
"Renee Firestone (featured in "The Last Laugh") being one of them with her resilience and also her humor," Schindler said. "Then the other two films have strong female leads as well… some pushing back against, in both the second and third films in the festival, a power structure whether it's familial or whether it's religious or whatever it may be."
The film festival kicks off on Thursday with "The Last Laugh," a documentary directed by Ferne Pearlstein. "The Last Laugh" is 85 minutes long, in English and is not rated but features adult themes.
In this documentary, Pearlstein asks Holocaust survivors and comedians, including Mel Brooks, Carl Reiner, Sarah Silverman, Gilbert Gottfried, Harry Shearer, Judy Gold, Larry Charles and more, alike "Are we allowed to make jokes about the Holocaust?"
Schindler understands why "The Last Laugh" might be seen as a controversial pick, but he thinks it highlights a few longstanding Jewish traditions, including wrestling with big philosophical questions and using humor to both cope with difficulty or despair and show their resilience.
"It crystallizes some really key aspects of Jewish identity and the Jewish experience," Schindler said.
He also thinks "The Last Laugh" will appeal to those in and outside of the Jewish community.
"This is also a film that I expect a lot of non-Jews to attend because they've never maybe had this conversation with a Jewish friend, Jewish relatives…," he said. "This film is asking questions that you don't hear asked or answered very often in society."
After the film, Wendy Levy, executive director of the Alliance for Media Arts and Culture, will lead a discussion.
Not every film shown at the festival is accompanied by a talkback, but "The Last Laugh" lent itself to conversation.
"The ability to make it a real community event and have some real response to the film and talkback and discussion and continue to engage with the issues and the questions to me is one of the great things about film festivals…" Schindler said. "When it seems like it would be a real shame not to have a discussion, that's when we really want to have one."
On Jan. 27, the festival will screen "Past Life," an Israeli film written and directed by Avi Nesher that was nominated for five Ophir Awards, aka the Israeli Academy Awards, in 2017.
Set in 1977 and inspired by Baruch Milch's memoir "Can Heaven Be Void?," "Past Life" follows the journey of two sisters (played by Nelly Tagar and Joy Rieger) who work to solve a thrilling wartime mystery that's followed them their entire lives.
Schindler found this film interesting because, although it's a Holocaust-related film, it isn't set during or directly after the Holocaust or feature a modern look back, like in "The Last Laugh."
"It'd been a few decades in 1977 since the Holocaust happened, so it's just far back enough that the people who survived have adult children, they have careers and so forth," he said. "They have established lives and these survivors are integrated back into larger society in Israel, in particular the Jewish society, but there were things that were still buried, the things that hadn't been talked about that the survivors didn't feel they could tell anyone."
"Past Life" is 109 minutes long, in English, German, Polish and Hebrew with English subtitles and is not rated but contains brief nudity.
The final film of the festival, "A Quiet Heart," will be screened on Jan. 28. The movie is 92 minutes long, in English and Hebrew with English subtitles and is not rated but contains a disturbing image.
Written and directed by Eitan Anner, "A Quiet Heart" stars Ania Bukstein as a Naomi, a secular woman who moves to an Ultra-Orthodox neighborhood to escape the pressure that comes with being a talented concert pianist.
Both Naomi and her new neighbors experience positive and negative aspects of this move.
Bukstein was nominated for the Best Actress Ophir Award for her performance.
"This is a story that I haven't seen told before and I think I won't be alone in feeling that way," Schindler said. "That's another priority for me is showing films that tell stories people haven't seen before."
Over the last few years, Schindler has tried to emphasize the point that the Spokane Jewish Cultural Film Festival is for those both in and outside of the Jewish community.
He sees it as an opportunity for those outside of the community to learn more about Judaism, Jewish culture and tradition without the intimidation a newcomer might feel if they went to a temple on their own.
"A lot of folks feel like film is a really great launching off point, a way to begin learning about a different culture than one's own," Schindler said. "I really encourage anyone who has any interest in good film, in Jewish culture, in both to consider coming to at least one of the films because it's a really great community event."
Local journalism is essential.
Give directly to The Spokesman-Review's Northwest Passages community forums series -- which helps to offset the costs of several reporter and editor positions at the newspaper -- by using the easy options below. Gifts processed in this system are not tax deductible, but are predominately used to help meet the local financial requirements needed to receive national matching-grant funds.
Subscribe to the Spokane7 email newsletter
Get the day's top entertainment headlines delivered to your inbox every morning.
---