Carlan Silha achieved his big dream as snow host at Big White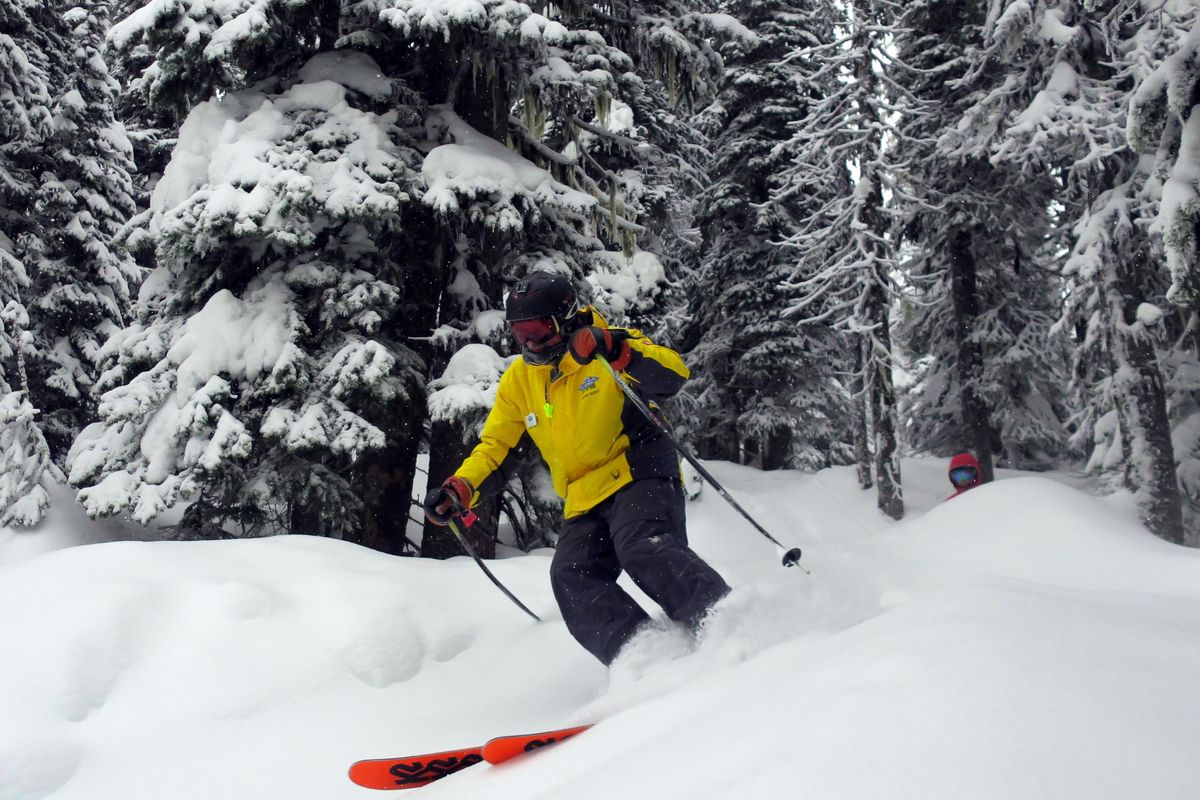 BIG WHITE, British Columbia – It might seem strange that an American from the Spokane area knows this sprawling ski resort better than just about anyone.
Carlan Silha of Loon Lake has been serving as a snow host at Big White for 20 years, longer than anyone at the resort. The lanky 74-year-old still skis like a 24-year-old, kicking his heels when he takes a jump and issuing a frequent, "Woo-hoo!" as he turns in powder.
The story of how Silha got here starts in 1992, when he was a Boeing executive working in Europe. He and his wife Lin were looking for a condo at a ski resort, and a friend suggested Big White.
"We ended up buying because it was a great price," Silha said. "Then we got here and realized we really liked it."
Silha eventually retired, moved from Seattle to the Spokane area, and began spending every winter at Big White, where he became a snow host, showing visitors the ropes. Now he logs 120 ski days a year and relishes every minute.
"Let's ski the Rat Trees," Silha said as he showed around another visitor recently.
The trees are so named because regulars have been hanging toy rats from a particular tree deep in the forest near Big White's Powder Chair.
Silha then shot off cranking precise turns through the trees in 4 inches of new snow.
"Woo-hoo!" he shouted in his typical style.
"Being outdoors keeps you young," he said.
During summers, the Silhas spend their time fishing and camping, using their Loon Lake house as home base.
In winter, they hang out with ski friends who own condos at Big White, a large collection that includes Australians, Brits, Kiwis and, of course, Canadians. The snow host job – showing visitors around Big White's 7,355 acres – keeps him busy and provides its own rewards.
"The main attraction is meeting people from all over the world," he said. "And it makes you feel good to show people this mountain."
---