News > WA Government
Voters to be asked to stop local soda and grocery taxes
Fri., July 6, 2018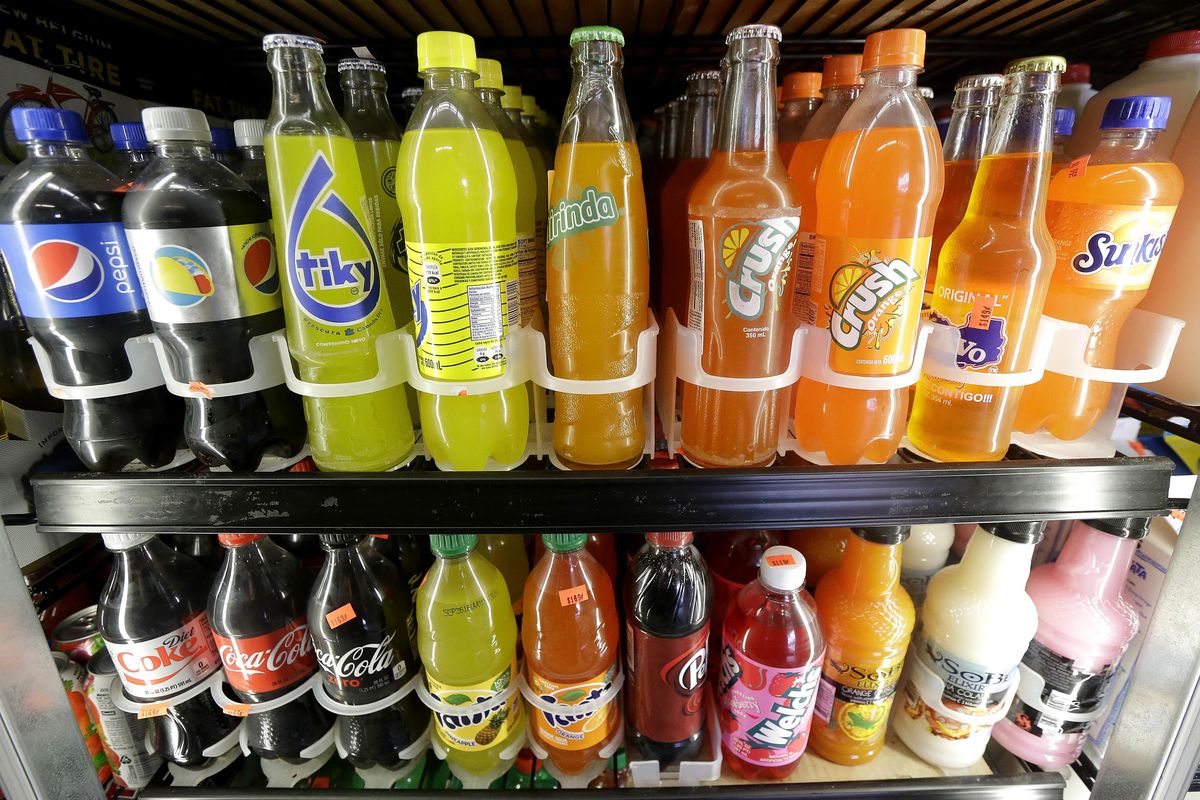 This Sept. 21, 2016 file photo shows soft drink and soda bottles displayed in a refrigerator at El Ahorro market in San Francisco. Washington voters can expect to see legislation proposed this November that prevents new taxation on soft drinks. (Jeff Chiu / AP)
OLYMPIA – Washington voters are likely to be asked this November whether local governments should be barred from placing new taxes on soda or other grocery items.
Representatives of Initiative 1634 delivered more than 291,000 signatures on their petitions to the secretary of state's office Thursday afternoon, and have about 60,000 more they expect to turn in by this afternoon. Unless there are an unusual number of signatures invalidated, that should be more than enough to qualify for the November ballot.
Michael Mandell, a spokesman for the Yes! To Affordable Groceries campaign, said the initiative, if passed, would not roll back existing taxes, such as the tax on carbonated beverages in Seattle, but would prevent other local governments from enacting them.
Members of the Spokane City Council briefly discussed a soda tax last year to generate money for more police officers, but the idea never got past the talking stage. It didn't have a strong supporter on the council and was opposed by Mayor David Condon.
Other cities in Washington have also discussed a soda tax, Mandell said.
"When local governments are looking to additional taxes, we should keep food and beverages off the table," he said.
The initiative would not prevent the Legislature from enacting a statewide tax on soda or other grocery items.
Mandell repeatedly pointed out the initiative covers all grocery items, not just carbonated or sugary beverages, and said it is supported by a coalition that includes unions, small business owners and farm groups.
Public Disclosure Commission reports show its $4.7 million campaign fund comes primarily from soft drink companies, with $2.2 million from the Coca-Cola Company, $1.7 million from PepsiCo, Inc., and $709,000 from Dr Pepper Snapple Group, Inc. Red Bull North America has chipped in almost $56,000; the Washington Food Industry Association has contributed $20,000.
Local journalism is essential.
Give directly to The Spokesman-Review's Northwest Passages community forums series -- which helps to offset the costs of several reporter and editor positions at the newspaper -- by using the easy options below. Gifts processed in this system are not tax deductible, but are predominately used to help meet the local financial requirements needed to receive national matching-grant funds.
Subscribe now to get breaking news alerts in your email inbox
Get breaking news delivered to your inbox as it happens.
---