Sports
Grip on Sports: The M's have a trio of all-stars chosen, but also miss out on a couple more
Mon., July 9, 2018 A GRIP ON SPORTS • Whenever choices are made, there will be people upset with those choices. It's a reality of life that will never change. And it was illustrated again yesterday in the Mariners' All-Star selections. Read on.
••••••••••
• Where should we eat dinner? No, I don't want to go there. What movie should we see? I don't want to see that. Who should be the American League All-Star shortstops? What, Jean Segura wasn't picked?
The Mariners had three players chosen yesterday for next week's All-Star Game, outfielder Mitch Haniger, designated hitter Nelson Cruz and closer Edwin Diaz. An impressive showing for the team, though maybe not as impressive as their record, the fourth-best in baseball, might deserve.
So it was two players who were not chosen that dominated the conversation, one rightfully so, another not so much.
There is no way the Mariners are where they are without Segura's bat. The shortstop is the one constant at the top of the lineup – Dee Gordon has been really good, but a bit inconsistent in the leadoff spot – doing what he's supposed to do: get hits, score runs.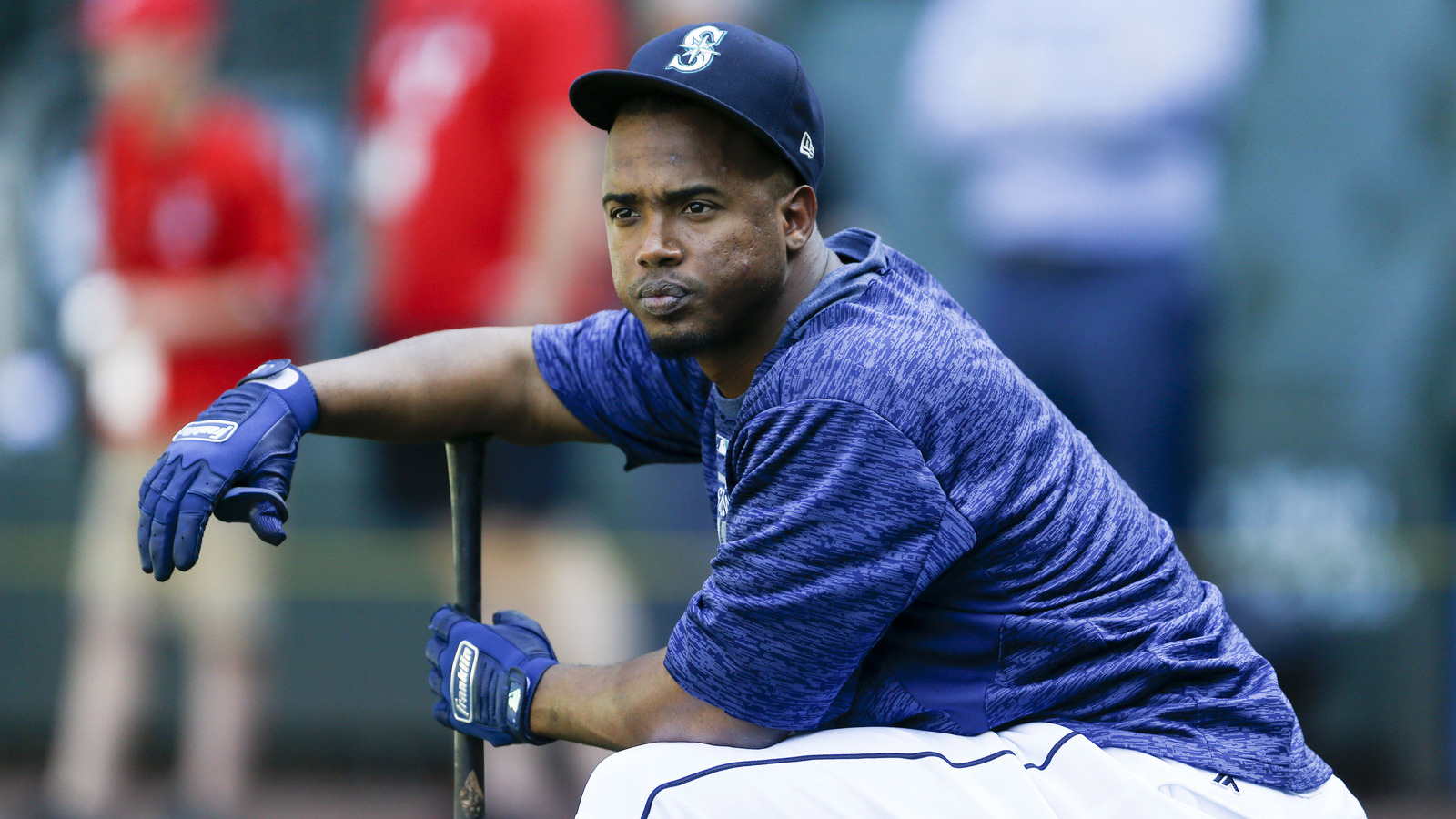 Only Jose Altuve (122) has done the former better in the American League this season. And no other Mariner has scored more times than Segura's 61. In most years, Segura's .330 batting average (on 115 hits) would have assured him a spot in Washington D.C. next week.
But Manny Machado, the fan-voted starter, and Francisco Lindor also play shortstop and both are having better seasons than Segura. And rarely are three players from the same position named to the original team.
So Segura was snubbed, though the better term might be passed over. And he wasn't happy about it. That's his right. He still has an opportunity, however, as his name was included in the on-line voting that will select one more player.
James Paxton wasn't given that opportunity.
The Mariners' best starting pitcher, Paxton has eight wins, is fourth in the A.L. with 154 strikeouts and at times has been one of the most dominating starters in the league, throwing a no-hitter earlier this year as well as posting double digits in strikeouts seven times.
But he won't be in D.C., barring injuries to about three other guys.
Paxton's stats are good but not as good as a couple other starters who also didn't make the squad. First up is Blake Snell, Tampa's lefthander from the Seattle area. He leads the American League in earned run average (2.09) and is second in wins (12). Yet he wasn't chosen. Maybe because his catcher, Wilson Ramos, took the Rays' lone spot when he was voted into the starting lineup.
The Astros have lots of all-stars, but Charlie Morton isn't one of them. That's despite 11 wins and a 2.83 ERA. Both he and Snell will probably be named to the team before Paxton.
For a guy like Haniger, the third-year outfielder who came over in an offseason trade with Arizona before last season, yesterday should have been a day of celebration. His .271 average, 17 home runs and (most importantly) 62 runs batted in (tied for second in the league), earned him his first all-star spot.
Instead, Haniger's thoughts were with Segura and Paxton.
It's too bad. But it's also a given when choices are made. Not everyone everywhere is going to be happy.
• One last thought. Can we declare the Mariners the unequivocal winners of the trade with the Diamondbacks and end the discussion now? After all, the two guys the M's received, Segura and Haniger, have played crucial parts in the franchise's resurgence and should be perennial all stars, or at least all-star caliber players.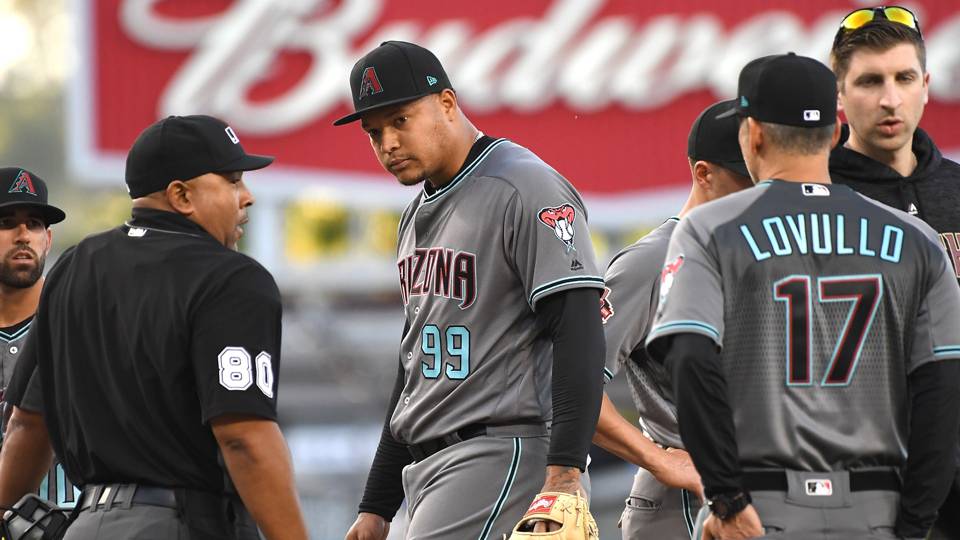 The two players Jerry Dipoto traded to Arizona, Ketel Marte and Taijuan Walker, haven't fared as well.
Marte is having a decent year – he leads the National League with eight triples – but his offensive numbers aren't anywhere near Segura's. And Walker, who was 9-9 last year with a fine 3.49 ERA, threw just 13 innings this season before tearing his UCL and undergoing Tommy John surgery.
Walker will be eligible for arbitration at the end of the season and may not be in Arizona much longer. Meanwhile, Segura and Haniger are under contract until 2023. 
As it looks right now, this deal may end up being one of the best in Mariner history, right up there with the Jay Buhner/Ken Phelps one that was immortalized in a Seinfeld episode few Mariner fans will ever forget.
•••
WSU: Around the Pac-12, if you need a quarterback, California seems the place to look. 
EWU: Bogdan Bliznyuk has found a home for next basketball season. Ryan Collingwood tells us its location and how it affects Bliznyuk's summer.
Golf: First professional tournament. First professional win. That's how Vinnie – what a great name – Murphy's Lilac City Invitational went. Jim Meehan was at the Fairways and has this story. 
Indians: Spokane has played 10 times on the road this season. The Indians are 0-10 after last night's 5-4 loss in Vancouver. … Elsewhere in the Northwest League, Eugene rallied to defeat Hillsboro and end its losing streak. … Everett was shut out for the third consecutive game.
Mariners: Yes, there were the all-star selections yesterday. But there was also a game with Colorado, one the M's needed to win. So they asked Ryon Healy to carry them. He did. The Mariners won 6-4. … Dipoto earned his extension. 
Seahawks: Former Hawk Brandon Browner is in trouble with the authorities. 
•••        
• As a youngster, I loved baseball's all-star game. Even attended the longest most boring one – and stayed for the end. But now? It isn't as important. But that's to be expected. It isn't as important to the players. Until later … 
Local journalism is essential.
Give directly to The Spokesman-Review's Northwest Passages community forums series -- which helps to offset the costs of several reporter and editor positions at the newspaper -- by using the easy options below. Gifts processed in this system are not tax deductible, but are predominately used to help meet the local financial requirements needed to receive national matching-grant funds.
Subscribe to the sports newsletter
Get the day's top sports headlines and breaking news delivered to your inbox by subscribing here.
---