News > Idaho
Idaho Falls man sentenced to up to 20 years after bank heist
Tue., July 10, 2018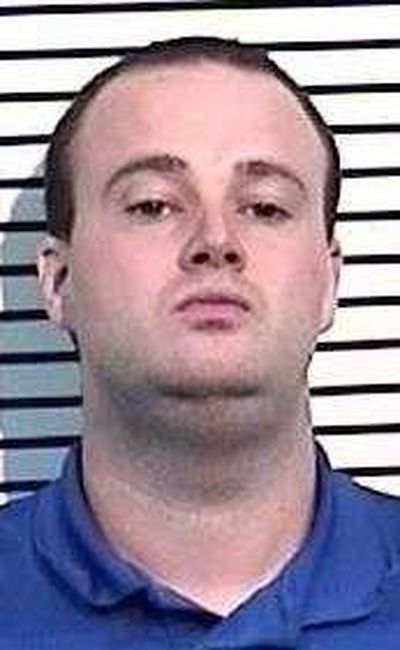 IDAHO FALLS – An Idaho Falls man who walked into a bank on Halloween and gave a note to employees saying he had a bomb was sentenced Monday to six to 20 years in prison.
Matthew Todd Baker, 28, was found and arrested the day after the robbery. He had given a bag to an employee, instructing her to fill it with money or he would detonate the bomb. No explosives were found during the investigation.
Baker was also sentenced for intimidating a witness after he sent a letter in January to a relative telling her to tell police she had forgotten seeing Baker give $2,000 to his brother to bury in a friend's yard. Baker's brother and his girlfriend, Staci Cohea, were also charged with intimidating a witness, but the charges were dropped.
Cohea was charged with accessory to robbery after police discovered she tried to help Baker flee after the robbery. She is scheduled to be sentenced 11 a.m. Aug. 6.
District Judge Joel Tingey was brief in his comments at the sentencing, pointing to Baker's previous conviction for robbery in 2011. Baker was sentenced to two to five years in prison then.
Defense Attorney Stephen Meikle said Baker was high on cocaine during the robbery and had stimulant use disorder. Assistant Chief Deputy Prosecutor Penny North Shaul said Baker's drug use made the need for a prison sentence greater, given that he had already been through treatment programs for previous sentences.
Shaul also noted that Baker had entered the bank with a prewritten note, indicating that he had given the crime plenty of thought beforehand.
In addition to the robbery sentence, Baker was given five years indeterminate for the intimidating a witness charge and fined $1,400.
Local journalism is essential.
Give directly to The Spokesman-Review's Northwest Passages community forums series -- which helps to offset the costs of several reporter and editor positions at the newspaper -- by using the easy options below. Gifts processed in this system are not tax deductible, but are predominately used to help meet the local financial requirements needed to receive national matching-grant funds.
Subscribe to the Coronavirus newsletter
Get the day's latest Coronavirus news delivered to your inbox by subscribing to our newsletter.
---