News > Idaho
'Merchant of meth' wins appeal: Reduced drug charge means he could be paroled in months
Thu., July 12, 2018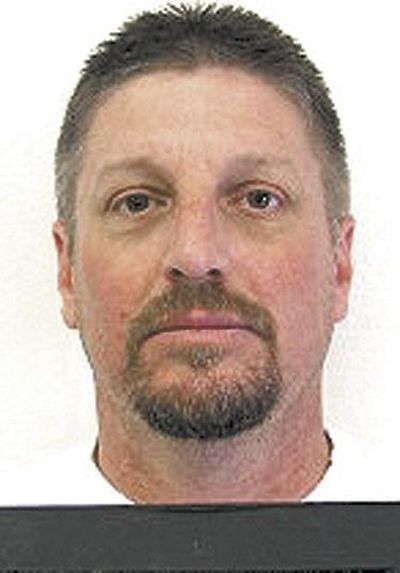 A man convicted of trafficking nearly a pound of methamphetamine won an appeal and was resentenced to be released on parole at the discretion of the parole board.
Brian N. Pratt, 45, pleaded guilty to a reduced charge of trafficking in methamphetamine, and additional charges of persistent violator and delivery of a controlled substance were dismissed pursuant to a plea agreement.
Dubbed the "merchant of meth" by prosecutors during his first trial in 2013, Pratt was convicted after a jury deliberated for a little more than an hour. Lewiston police had a confidential informant purchase meth from Pratt, and police later searched a Cedar Avenue property in Lewiston, finding 410 grams of meth inside a coat pocket.
Pratt had absconded and wasn't present at the conclusion of his trial, but was later nabbed by law enforcement on U.S. Highway 95 near Genesee. He reportedly was wearing a woman's wig at the time and had escaped capture for almost three months after being convicted.
Pratt was sentenced to two to 25 years in prison. He successfully appealed the conviction in April 2015, arguing that a biased juror was not dismissed. The juror reported knowing Pratt previously and being aware of his drug ties. The Idaho Court of Appeals ruled the juror should have been dismissed or that more precise jury questionnaires should have been supplied in order to avoid violating Pratt's right to a fair trial.
Pratt entered into criminal mediation with Nez Perce County prosecutors and agreed to plead guilty to a reduced charge with the possibility for early parole. Second District Judge Jeff Brudie sentenced Pratt on Wednesday to six to 20 years in prison, giving Pratt credit for the five years he has already served. He could be eligible for parole in a matter of months, but the Idaho Commission of Pardons and Parole will have the ultimate decision on whether he is released.
Pratt's attorney, Jake Reisenauer, said his client has remained sober during his incarceration and plans to move to Spokane if released to escape the lifestyle he was living in the Lewiston-Clarkston Valley.
"He stands a very good chance to be paroled as he's had an exemplary performance while in prison," Reisenauer said.
Nez Perce County Deputy Prosecutor Jessica Uhrig said Pratt has a lengthy criminal history, all stemming from drug delivery, with only the periods of incarceration preventing Pratt from continuing to distribute drugs.
"(The Idaho Department of Correction) still recommends incarceration because of the significant drug dealings in this community," Uhrig said.
She asked that Pratt be sentenced to eight to 20 years in prison.
Pratt told Brudie that, while in the penitentiary, he has gained a faith in religion as well as a new perspective of what his crime caused.
"My addiction has taken me to my rock bottom; I'm finally done," Pratt said. "I went through life blaming my problems on everyone else, I apologize to my family and friends for putting them through hell for so many years."
Brudie said it was encouraging to hear Pratt had made progress while in prison, but substance abuse treatment and a lengthy term of supervision remain necessary.
"I do have to consider the nature of this offense," Brodie said. "It's one of largest amounts of meth I've seen. It's about second largest I've seen during 17 years on this job."
If Pratt is paroled soon, he will be under supervision for the remaining 14 years of his indeterminate prison term. If he violates parole, Brudie could impose the remaining years on that sentence.
Local journalism is essential.
Give directly to The Spokesman-Review's Northwest Passages community forums series -- which helps to offset the costs of several reporter and editor positions at the newspaper -- by using the easy options below. Gifts processed in this system are not tax deductible, but are predominately used to help meet the local financial requirements needed to receive national matching-grant funds.
Subscribe to the Coronavirus newsletter
Get the day's latest Coronavirus news delivered to your inbox by subscribing to our newsletter.
---