Sports
Grip on Sports: As the Mariners swoon, the urge to panic may set in
Sat., July 14, 2018 A GRIP ON SPORTS • No, it's not time to panic. Unless you really want to. Then feel free. Read on.
••••••••••
• As the Mariners continue their July swoon – couldn't they have done this a month ago when there would have been a better rhyme? – their fans are getting a bit antsy. After all, if recent – as in almost 20 years – history has taught us anything, it's taught us the Mariners will find a way to fall short of the postseason.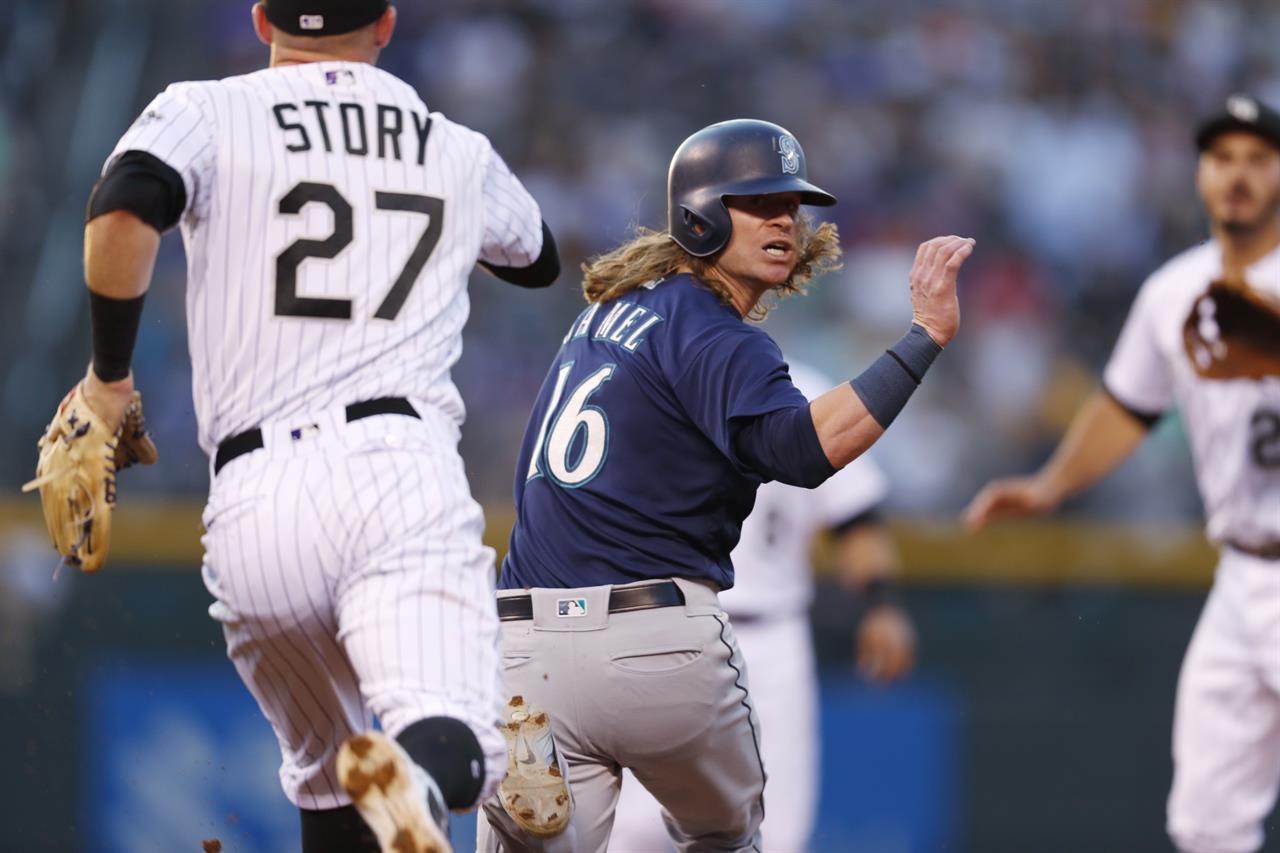 But this year should be different for a variety of reasons. Even if the M's are trying to raise the anxiety factor by a power of six.
That's how many times they have lost in the last nine games after yesterday's 10-7 loss in Colorado. The offense finally woke up a bit, even without Nelson Cruz in the lineup, but the bullpen wasn't able to keep the Rockies at bay in the bandbox that is Coors Field.
And yet this morning the Mariners awaken a step closer to the playoffs.
Seattle has played 95 games. It has 67 left. And it holds a five-game lead over the A's – the closest pursuers – in the American League wild-card race.
Can it be made up? Oh sure. In a week if the M's collapse and Oakland gets hot.
And two months of a season can hold some odd turns, as the back problems suffered by Felix Hernandez and James Paxton in the past week illustrate.
But other than the Athletics – who would have said that a couple months ago? – nobody else the in the American League seems ready to challenge the big four – Houston, Boston, New York and Seattle – atop the A.L. Heck, Cleveland, which leads the Central and should earn that playoff spot almost by default, would be a game behind the A's in the West.
So the Mariners' rearview mirror is pretty clear. The all-star break is coming up. The backs should start to heal. And July will begin to wind down.
By the end of the month, the M's need to be back in sync. If they are not, expect Jerry Dipoto to make some sort of deal to shock them back into line. And then there will be Robinson Cano's stretch-run return.
No matter what, the next month or so will be exciting. Or stressful, depending on your point of view. And then the real pennant races will begin.
•••
Gonzaga: We continue our series on local college players and their NBA summer experience with Johnathan Williams. The former GU big is trying to make the Lakers' roster.
WSU: Ike Iroegbu is headed to Germany to continue his professional basketball career. He'll join the same German club Kyle Weaver recently reached an agreement with. Theo Lawson has more in this story. … Elsewhere in the Pac-12, being a college head coach in any sport is paying well these days. … Oregon filled its vacant women's golf coach spot. … Arizona State won't be taking its usual early camp trip to the mountains this year.
Idaho: The Idaho State Board of Education is making the final decision on athletic director Rob Spear's future, but the group hasn't made up its mind. Peter Harriman has more on the board's recent meeting.
Indians: It was Stars Wars night at Avista so it was appropriate Hans Crouse and his light saber of a slider was the Indians' starting pitcher. Spokane won 2-1 over Eugene behind his one-hit, 11-strike out performance. Dave Nichols has the game story and Ryan Collingwood wandered around with the Star Wars fans. … Around the Northwest League, Everett picked up a win north of the border.
Golf: It's Saturday, so Jim Meehan has his column. Today, he catches up with Clarkston's Joel Dahmen, who has lived an eventful last couple weeks. … The Rosauers Open Invitational began yesterday at Indian Canyon.
Mariners: Before the 10-7 loss to Colorado, the M's placed Paxton on the 10-day disabled list. … Ken Griffey Jr. easily won a Seattle Times poll on the all-time greatest athlete. But after that, it's up for debate. … The Mariners are looking for a new pizza provider. … Larry Weir talks the Mariners in his latest Press Box pod.
•••
• My new MacBook did its job today. Though its new version of Word wants to autocorrect some things I don't want corrected. All in all, a good start. But, as my dad used to say, you don't want to hear about the labor pains, all you want is to see the baby. Until later …
Subscribe to the sports newsletter
Get the day's top sports headlines and breaking news delivered to your inbox by subscribing here.
---