Sports
Grip on Sports: The rest of the world has other things on their mind today
Sun., July 15, 2018, 7:46 a.m. A GRIP ON SPORTS • We could wail about the Mariners again, but that seems a bit redundant. Or we could wonder what the upcoming college football season will hold, but that seems a bit ahead of ourselves. So instead we'll look around the world today. Read on.
••••••••••
• There is a little soccer tournament finishing up today in Russia. Something called the "World Cup." How presumptuous. The U.S. team isn't even invited and it's called the "World Cup?"
That's like holding a baseball championship featuring just U.S. professional teams and calling it the "World Series."
We're just kidding of course, because the best baseball is played in the United States. And the best soccer is played elsewhere.
That's been abundantly clear the past couple weeks as I've watched the World Cup wind down to today's championship.
I'm no soccer expert, though I really enjoy the game, especially at this level. But the more you watch the national teams from France and Croatia, from Britain and Belgium, from Germany to Brazil, you realize how far the U.S. team needs to go to compete.
Which is humbling. The United States is a world power in most every sport that matters, whether we are focusing internally or externally.
But when it comes to the biggest sport in the world, soccer, we have never caught up. Despite the game catching on at the grassroots level more than three decades ago. And despite a concentrated investment by the game's governing body.
Of course, the U.S. is among the best in women's soccer and have always have been. This country was way ahead of the curve in women's sports, dropping barriers long before most of the world. And that's paid off on every field, court and pitch.
But when it comes to men's soccer, we have backpedaled recently, a point made abundantly clear when the national team failed to even qualify for the tournament.
It's something that has to change.
• Speaking of world-wide sports, tennis' major "major," Wimbledon, finishes today.
Yesterday's women's final featured the one American player everyone can name, Serena Williams, who was trying for her eighth singles' title.
But it wasn't to be. Germany's Angelique Kerber won 6-3, 6-3.
Which shouldn't have been much of a surprise.
Williams became a mother 10 months ago. The birth wasn't easy and there were some medical issues afterward. And yet, here she was, the best player of all time trying for her 24th major title.
Don't be surprised if Williams is holding up a trophy in the year's final major, the U.S. Open. A return to the top in New York would be so fitting.
•••
Gonzaga: The NBA summer league in Las Vegas isn't just a chance for former GU player Zach Collins to improve his game. It's also a chance to visit home.
WSU: Around the Pac-12, Arizona coach Sean Miller once played at Pittsburgh. Now he's hoping another former Pitt player will help him win. … Utah has the best kicker/punter combo in college football.
Idaho: A former UI women's basketball player will be playing overseas this season.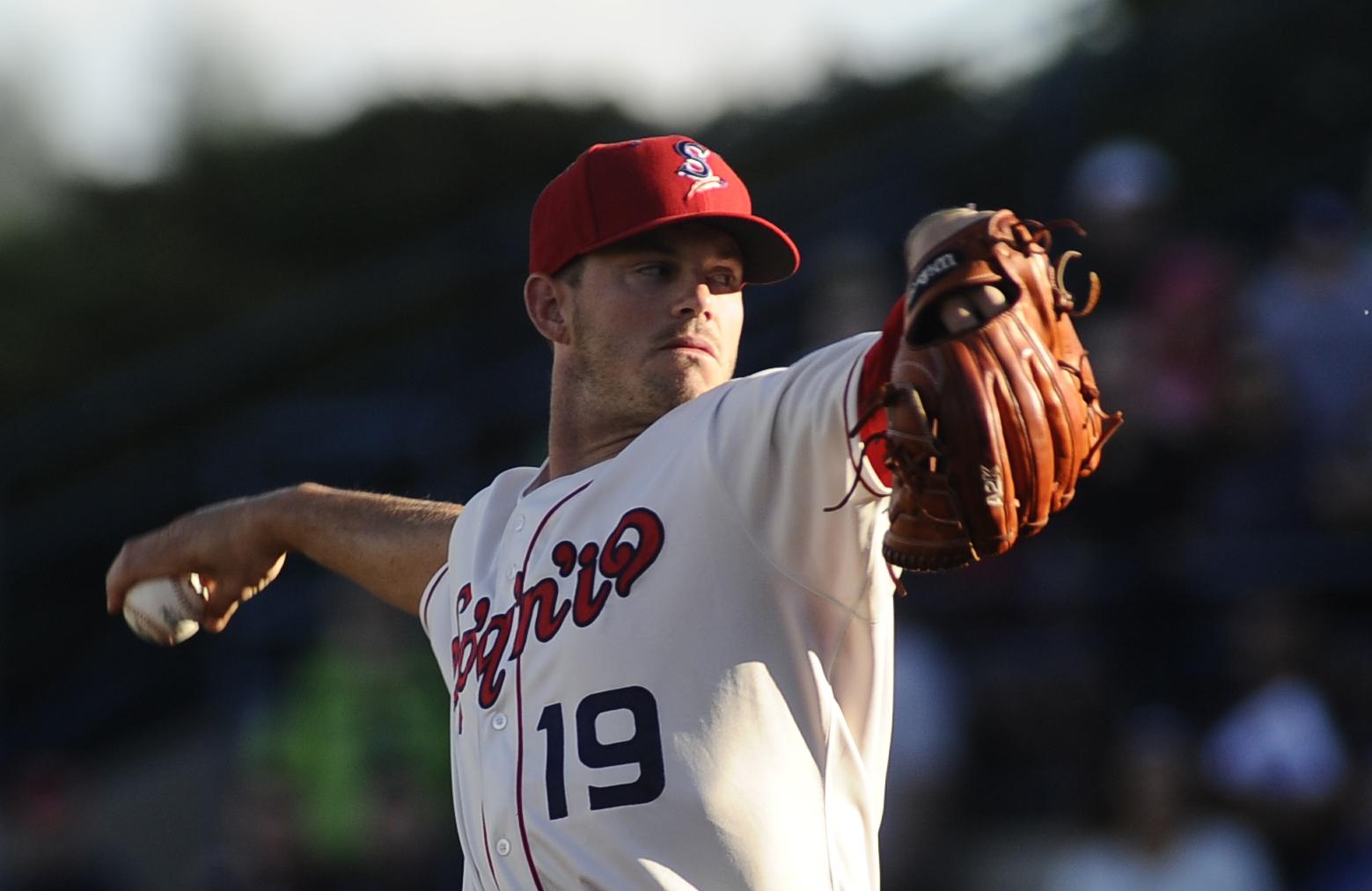 Indians: There is no place like Avista Stadium for the Indians. Literally. After all, they have not won a game on the road this season, so every home game is precious. Spokane picked up another home victory last night, defeating Eugene 4-3. Ryan Collingwood was there and has this game story. … The win was accompanied by a loss. Former Gonzaga standout Royce Bolinger is headed up the Rangers' minor league chain. Ryan also has that story. … Around the Northwest League, Everett pounded out a win over visiting Vancouver.
Golf: The final round of the Rosauers Open Invitational today at Indian Canyon should once again feature some fireworks. Saturday's second round certainly did. Jim Meehan was there and has this coverage.
Mariners: The M's have been pretty lucky this season. But playing Colorado right now is not fortunate. The Rockies are one of the hottest teams in baseball and they showed it again last night in their 4-1 win over Seattle. … The M's brought up one of their top pitching prospects for the weekend. … The recent stutter has brought the M's back into the A's sights in the wild-card race. How concerning should that be? … In his Out of Right Field column, Dave Nichols echoes the chorus that it is time for Jerry Dipoto to act. After all, making the postseason only comes around once every 18 years or so in the Northwest.
Sounders: The newest Seattle player will take the pitch today in Atlanta.
•••
• These near 100-degree days always seem to sneak up on me. Maybe I can find one of those kiddie pools at Target, fill it with water and disappear in it for a while. It's sort of like having a lake place, isn't it? Until later …
Subscribe to the sports newsletter
Get the day's top sports headlines and breaking news delivered to your inbox by subscribing here.
You have been successfully subscribed!
There was a problem subscribing you to the newsletter. Double check your email and try again, or email
webteam@spokesman.com
---