News > Idaho
38-year-old Caldwell man sentenced to prison for 6th lifetime DUI
Wed., July 18, 2018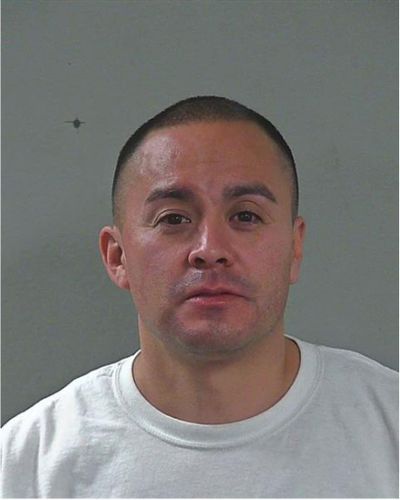 CALDWELL – A 38-year-old Caldwell man was sentenced Tuesday to 30 years in prison for his sixth lifetime charge of driving under the influence, according to a press release from the Canyon County Prosecuting Attorney's Office.
Roy D. Rico was sentenced for felony driving under the influence, which was his fourth felony DUI and sixth lifetime DUI, according to the release.
Rico was arrested by Caldwell Police in November 2017 after running a stop sign at Homedale Road and Montana Road. The release states he nearly struck a car with a father and his three teenage children inside. Rico attempted to flee the vehicle when officers arrived on scene by jumping out of th passenger side door and running toward a nearby house. The release states that when officers detained Rico, he had trouble walking, was slurring his speech and smelled like alcohol. A warrant was obtained for a blood draw as Rico refused a field sobriety test and breathalyzer test.
His blood alcohol content was .255, over three times the legal limit of .08.
Rico was on probation at the time of his October 2017 arrest for a prior felony DUI conviction in 2015 where his blood alcohol content level was .317 at the time of his arrest, according to the release. Rico has also had felony DUI convictions in 2011 and 2004, in addition to misdemeanor convictions in 2002 and 2001.
Prosecution asked for a life sentence, with 10 years fixed, arguing that the only way to protect the community from Rico was to incarcerate him as he is a serial DUI offender, the release states.
Judge Thomas Whitney, however, sentenced Rico to 30 years in prison with 6 years fixed. Whitney also ordered Rico to pay court costs and reimbursement costs to his public defender.
"Impaired driving is a significant risk to public safety that can often have a ripple effect across the community," said Deputy Prosecutor Ingrid Batey. "Mr. Rico is extremely lucky he hasn't hurt or killed someone over the years. There is no doubt that he belongs in prison for an extensive period of time."
Local journalism is essential.
Give directly to The Spokesman-Review's Northwest Passages community forums series -- which helps to offset the costs of several reporter and editor positions at the newspaper -- by using the easy options below. Gifts processed in this system are not tax deductible, but are predominately used to help meet the local financial requirements needed to receive national matching-grant funds.
Subscribe to the Coronavirus newsletter
Get the day's latest Coronavirus news delivered to your inbox by subscribing to our newsletter.
---