News > Crime/Public Safety
After six deaths in 13 months at the Spokane County Jail, families await investigation results
July 18, 2018 Updated Thu., July 19, 2018 at 9:55 a.m.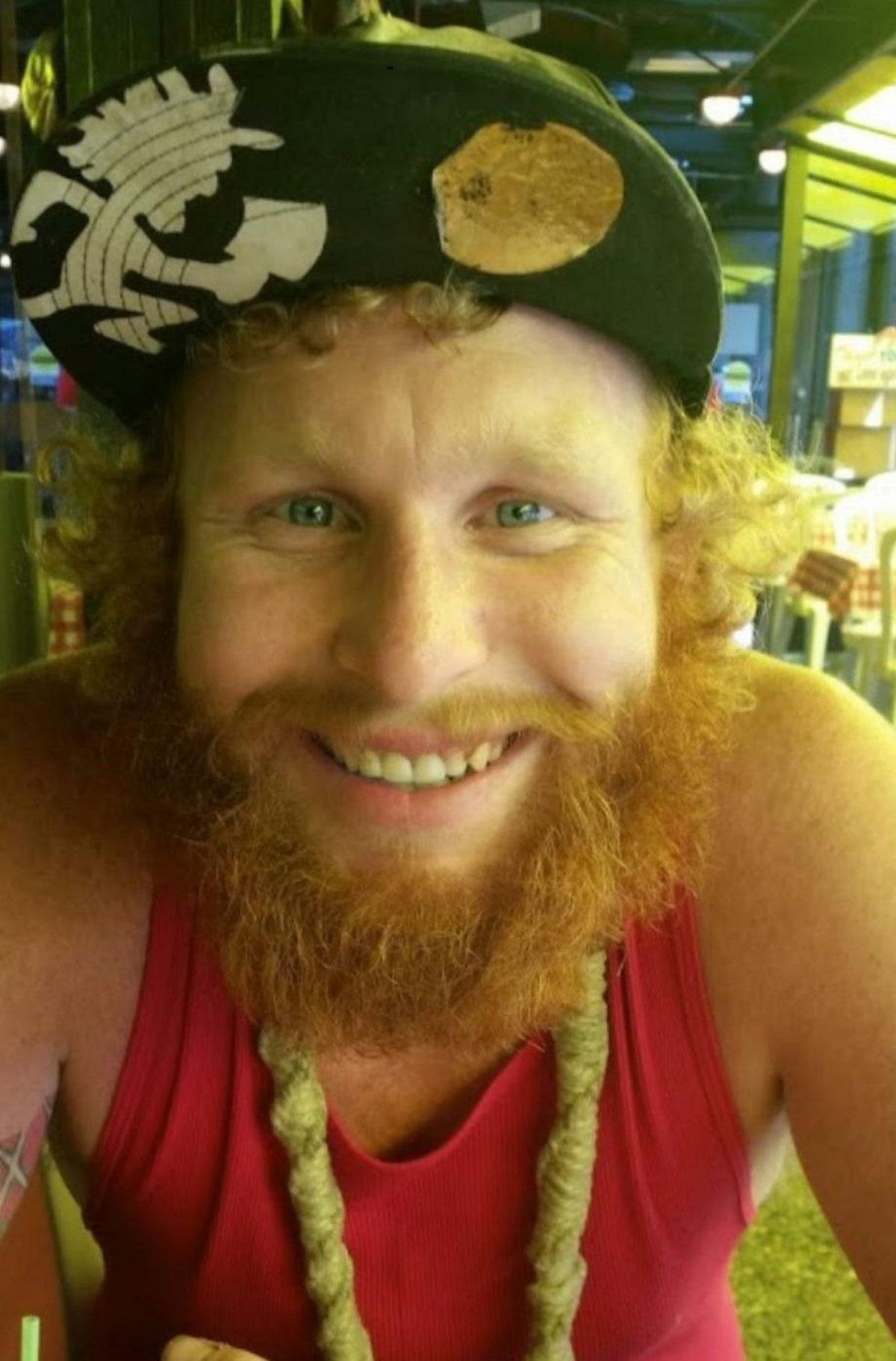 Shane Carson smiles for a photo in Seattle. He was found dead in his cell in the Spokane County Jail on June 13, 2018. He was one of six inmates who have died at the downtown detention facility in the past 13 months. (Courtesy of Yvonne Wilson)
The last time anyone saw David Good alive and conscious, he was shirtless on the floor of a holding cell in the Spokane County Jail, crawling toward the toilet.
Good, a transient 52-year-old with a destructive alcohol addiction, died in the jail's booking area in the early hours of March 1. He was one of six inmates who has died at the downtown detention facility in the past 13 months – the last one just this week.
Three of those inmates – Brandon Ryans, Chris Rogers and Patrick Flynn – died after hanging themselves with bedsheets. Good appears to have died of complications of alcohol withdrawal, though the medical examiner's office is still awaiting toxicology results to determine the cause of his death.
Meanwhile, the Spokane County Sheriff's Office continues to investigate the death of 31-year-old Shane Carson, who was found unresponsive in a cell he shared with another inmate on the evening of June 13. The sheriff's office initially said Carson's death had been reported as a possible assault, though "preliminary information" suggested he experienced a medical emergency.
His mother, Yvonne Wilson, wants answers. She provided to The Spokesman-Review a photo of her son's body that shows bruising and lacerations on his upper lip and forehead.
"I can't get any information," said Wilson, who lives in Oregon. "All they tell me is that it's an ongoing investigation and there's no information that they can give me. All I know is something's wrong with this jail system because that's, what, six inmates now, and two in less than five weeks?"
The most recent death occurred Tuesday afternoon, and the name of the inmate had not been released as of Wednesday. In a news release, the sheriff's office said the inmate was found dead in a cell at 1:10 p.m. while inmates were being released from their cells for recreational time.
Deputy Mark Gregory, a spokesman for the sheriff's office, said he could not discuss details of ongoing investigations but indicated the facts behind the latest death remain a mystery.
"There was no obvious sign of what the cause and manner of death is," Gregory said. "No obvious sign of what occurred."
While the sheriff's office investigates inmate deaths, the downtown jail and the Geiger Corrections Center on the West Plains have been under the authority of the county commissioners since 2013. John McGrath is the director of the detention services department.
Sgt. Tom Hill, a spokesman for the department, said he would review the circumstances of each death, possibly with the help of a consultant, to learn if and how they might have been prevented. He previously announced that the jail would stop issuing bedsheets to prevent suicides.
"This shouldn't be happening, we don't want this to be happening, and we want to do everything we can to prevent it from happening," he said of the deaths.
David Good
Good was arrested Feb. 28 on warrants stemming from months-old charges of trespassing, reckless burning and violations of Spokane's "sit-lie" ordinance, which is intended to prevent loitering on downtown sidewalks. He had been ticketed twice for trespassing near the Maple Street freeway overpass.
Records obtained by The Spokesman-Review through a public records request indicate Good was arrested at Deaconess Hospital, where he had received some kind of treatment. A police call log indicates he was uncooperative and refused to leave the hospital premises.
Good was booked into jail shortly before 4 p.m. Jail nurses deemed him likely to experience alcohol withdrawal, so he was placed on medical watch. Staff were directed to check on him every 15 minutes.
At about 2:08 a.m., more than 10 hours after Good was placed in his cell, a corrections officer, Eric Lang, peered through a window in the cell door. Judging that Good was all right, Lang wrote "OK" in the chart used to monitor Good's condition.
"During my security check, I saw Good on his stomach crawling towards the toilet from the back area of the cell floor," Lang later wrote in a report. "I did not see any obvious signs of distress or trauma when I looked in the cell at Good."
About 32 minutes elapsed between Lang's cell check and the time a sergeant glanced inside and noticed Good was not moving and didn't appear to be breathing. The sergeant went into the cell, kicked Good's foot to see if he would respond and then called for a nurse who had been tending to an inmate on the other side of the booking area.
The nurse found Good had no breath or pulse, and the sergeant helped carry Good out of the cell. Paramedics and more corrections officers responded, but no one could revive him. Good was pronounced dead at 3:18 a.m.
While Good's medical watch meant he was supposed to be checked every 15 minutes, the actual intervals varied. According to his chart, he was seen eating dinner at 5:15 p.m. and yelling in his cell at 11:12 p.m. Once, he was not checked for more than an hour. The average length of time between checks was 22 minutes.
Hill, the corrections sergeant, said it's a reality of working in the jail. "Sometimes they go longer (without checks) because there's something else that demands attention," he said.
Good's niece, Ondi Ratcliffe, said she was troubled that Lang walked away after checking on Good.
"The fact that he was crawling on his stomach shirtless to a toilet, and nobody went in there to check on him when they knew he was having alcohol withdrawals … it just seems absurd to me," Ratcliffe said.
But Hill said he trusts Lang's judgment. He said that inmates, especially those experiencing drug or alcohol withdrawal, "exhibit all kinds of unusual behavior." And shortly after Good's death, Lang told a responding sheriff's deputy that he was not concerned about Good's behavior because Good had previously been seen making similar movements in his cell.
Good, the youngest of three brothers, was raised in a public housing project in Seattle and dropped out of school by sixth grade. Relatives said his addictions emerged early and followed him into adulthood, though he sometimes managed to stay clean for periods of several years.
"He was good to be around when he was clean – a nice guy like me. He never did well with alcohol, I mean, alcohol was bad, bad, bad for him," said his brother Dennis Good, who works as a chef in Seattle. "He was in and out of treatment quite a few times. I think most of the times when he went into treatment, it was because he was hiding from the law."
During an autopsy at Providence Holy Family Hospital, a small-caliber bullet was found lodged in David Good's right lung, though there was no entry wound. An old X-ray showed the bullet had been there in 2016. Dennis Good said his brother had been shot at a bus stop in Renton, Washington, in the 1990s, though a Spokane County detective could not find a record of such an incident.
David Good worked a number of jobs, including as a semitruck mechanic in Seattle. He moved to Spokane several years ago after the birth of his son, whom he named Johnny B. Good.
Ratcliffe said that because of his drinking, Good had been allowed to see his son only on weekends. After disappearing from Seattle, he called his niece from a Spokane motel.
"He said, 'Ondi, I can't do it,' " she recalled. "And I said, 'What can't you do?' And he said, 'I can't be a part-time dad. It breaks my heart.' "
Shane Carson
Carson was raised in Oregon until the third grade, when his family moved to Newport, Washington, his mother said. The family embarked on fishing trips, and he liked to hunt and snowboard with his father and siblings. He had four brothers and two sisters.
In the ninth grade, Carson dropped out of school to pursue a GED certificate, and at 16 he met his first wife, Jennifer Carter, with whom he had two daughters. At a party in early 2011, he met another woman, Valerie Krienke, with whom he had a son.
Both women said they stayed in touch with Carson after breaking up, and that he sincerely tried to maintain good relationships with his children. Both described him as a good person prone to bad decisions.
"He wasn't by any means a model citizen, but he wasn't a bad person," said Carter, who lives in Priest River.
Krienke, who works for an organization that conducts home visits for Child Protective Services, said Carson had started using methamphetamine during their nearly five-year relationship, and that he needed help.
"Because I do work with this, I know that he needed help," Krienke said.
Carson worked off and on in Washington and Idaho, including stints at a recycling center, picking huckleberries and with a company that cleans up hazardous materials.
Hill confirmed Carson was booked into jail the day he died, June 13, on a Department of Corrections hold, meaning he had violated his parole. In September, Carson and another man entered pleas in connection with a March 2017 attack that sent a Bonner County man to a hospital with a broken nose.
Carson also was arrested for beating a man at a Spokane Valley apartment complex in May 2017, sending him to a hospital with severe facial lacerations. In that case, a woman reported Carson had been trying to protect her from the other man, though she told a responding police officer that "he might've gone too far," according to court records.
Krienke said Carson had sent her letters from jail for their son, Blake, to read when he gets older.
One reads: "Daddy loves u more than anything in the world."
This story was changed on July 19, 2018. A previous version mischaracterized a statement made to police after Carson was arrested in May 2017.
Local journalism is essential.
Give directly to The Spokesman-Review's Northwest Passages community forums series -- which helps to offset the costs of several reporter and editor positions at the newspaper -- by using the easy options below. Gifts processed in this system are not tax deductible, but are predominately used to help meet the local financial requirements needed to receive national matching-grant funds.
Subscribe now to get breaking news alerts in your email inbox
Get breaking news delivered to your inbox as it happens.
---