Amazon confirms plans for fulfillment center near airport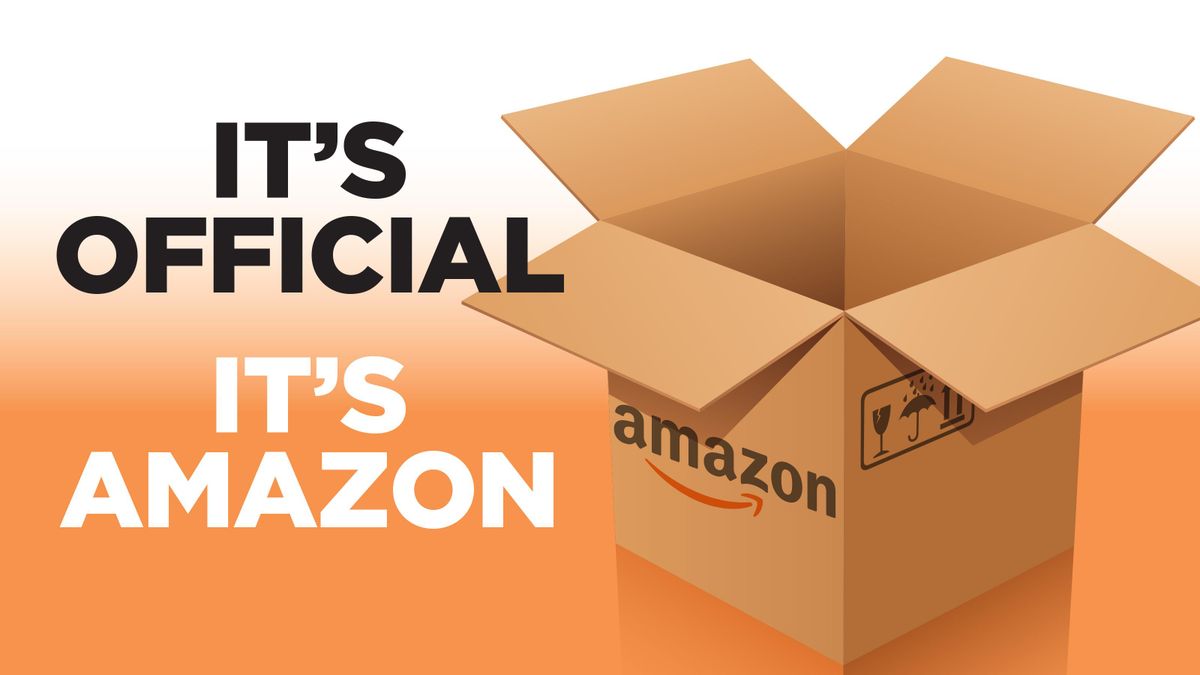 Amazon confirmed Friday that it's building an enormous warehouse near Spokane International Airport, ending months of speculation about the development known as Project Rose.
The new fulfillment center is expected to open in late 2019, with initial employment of more than 1,500 workers to process inbound and outbound packages. Hiring will begin sometime next year.
In future years, "we could see the center having more than 1,500 workers," said Lauren Lynch, a spokeswoman for the Seattle-based e-commerce giant. "It's certainly built for more than that."
Plans on file with Spokane County indicate the fulfillment center could employ nearly 3,000 shift workers during the peak holiday retail season.
The fulfillment center is the largest job creation project announced in Spokane County in local officials' memory.
"The size and scope of this project is something we haven't seen in Spokane before," said Jack Heath, president of Washington Trust Bank and board chairman of Greater Spokane Incorporated.
The fulfillment center will be built on nearly 80 acres southwest of the Spokane airport on the north side of Geiger Boulevard. The four-story structure will encompass more than 2.5 million square feet of space, but the building footprint is about 600,000 square feet.
A major player
Amazon employees will work alongside Amazon Robotics at the fulfillment center to pick, pack and ship items to customers. The center's merchandise could include items such as games, housewares, schools supplies and toys, according to a company news release. Starting wages for workers at the center haven't been determined yet, Amazon officials said.
"We are excited to open a new, state-of-the-art fulfillment center in Spokane and to continue innovating in our home state," said Mark Stewart, Amazon's vice president of North America Customer Fulfillment, in a statement. "We are grateful to the dedicated local and state officials and teams who came together to support Amazon in bringing a new fulfillment center to Eastern Washington."
Gov. Jay Inslee offered his kudos in a news release.
"More than 1,500 jobs are coming to Spokane thanks to this important project," Inslee said. "Congratulations to Amazon and all the local partners who have worked so hard to bring these exciting job opportunities to the region."
Landing an Amazon fulfillment center will bring about $150 million in construction work, in addition to the new jobs and opportunities to attract other companies, local officials said.
Amazon is one of the world's largest companies, noted Todd Mielke, GSI's chief executive officer. "Who else do you have?" is a question he often gets from companies when they consider locating here.
"A Fortune 20 company having a presence in Spokane is significant," Mielke said. "It sends an important message to other businesses."
Related businesses are expected to locate around the Amazon fulfillment center, said Larry Krauter, Spokane Airports chief executive. And with the company here, he expects other warehouse operations to check out the West Plains as a strategic location.
"It's a major development in the history of our community," he said. "I think there will be a net multiplier effect in terms of numbers of jobs."
Cooperation among the city of Spokane, Spokane County and the airport was instrumental in bringing the Amazon center to Spokane, said Al French, a county commissioner.
The fulfillment center site is at 10010 W. Geiger Blvd., located in the county. Trammell Crow Co., which builds Amazon fulfillment centers in other locations, is the developer.
Spokane County will build the public roads for the site, but the city will provide water and sewer services at in-city prices. "Instead of working as adversaries, we're now working as partners," French said.
Through the creation of the West Plains-Airport Area Public Development Authority last year, local governments agreed to end turf wars for business recruitment near the airport. They signed a revenue-sharing agreement to pay for the infrastructure needed to attract new business.
Without the agreement, "I don't think Amazon would be here," French said.
Amazon operates more than 100 fulfillment centers across the U.S., with the rapid growth fueled by Amazon Prime service. Members get free, fast shipping for some purchases, and free same-day delivery in some ZIP codes.
Having a fulfillment center on the West Plains should benefit Amazon's Spokane-area customers in terms of delivery times, according to Lynch. But she said she couldn't comment on whether it would result in same-day deliveries.
Final steps
Amazon's involvement with the fulfillment center was widely guessed at, but for months, the company wouldn't comment.
Amazon approached the owners of the 80-acre property in January, according to one of the property owners. The acreage had two owners, Jolt Development LLC and West Plains Development LLC.
A letter of intent was signed in February, but the sellers of the property, contractors and consultants involved in the transaction were under nondisclosure agreements.
Initial plans were filed at Spokane County's Building and Planning Department in April, but few details were available. Amazon just signed a lease for the fulfillment center, which allowed the announcement to be made, Lynch said. The building apparently will be owned by an entity separate from Amazon.
Amazon will conduct market studies before it sets wages for the Spokane fulfillment center, Lynch said. Full-time employees receive health insurance, a 401(k) and company stock awards. Some can qualify for tuition for courses in high-demand fields, such as information technology. People who want to check out job opportunities should visit amazondelivers.jobs, she said.
"We definitely want to make it attractive for people to choose Amazon over competitors," Lynch said. "There are regular pay increases, even in the first year, because we want to make sure people are interested in staying with Amazon."
Working conditions at an Amazon warehouse were the subject of a recent book by a U.K. journalist. In "Hired: Six Months Undercover in Low-Wage Britain," author James Bloodworth described a workplace where employees were afraid to take restroom breaks because they would miss productivity goals.
"His experience is not what I've seen or heard or known of for more than 100,000 associates that work in fulfillment centers," Lynch said.
"Amazon has goals for everyone, just like any other employer," she said, but there are "constant conversations about what employees can handle."
---