News > Spokane
Rathdrum company part of White House event
Sat., July 21, 2018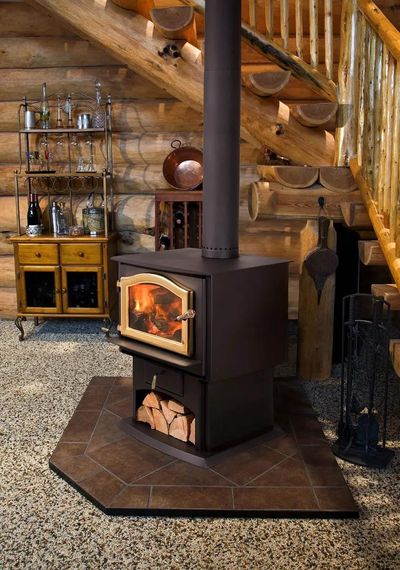 When the folks at Kuma Stoves in Rathdrum got a call on Friday inviting them to bring a wood-burning stove to the White House, they were a bit suspicious.
The person on the other end of the line said Kuma had been selected to represent Idaho in the second annual Made in America Product Showcase, owner Mark Freeman said.
"We all just weighed it over the weekend: 'Is this some kind of scam?' " Freeman recalled Friday. They hadn't filled out a form or application for any such event, so why would the White House be calling them?
They checked with their trade organization in Washington, D.C., the Hearth, Patio & Barbecue Association, and learned it's a real event with companies selected by White House staff. Last year the products filled the south lawn. This year, some products will be on the lawn while others, including a Kuma Ashwood stove, will be exhibited inside the mansion.
On Monday, President Donald Trump, Vice President Mike Pence and some Cabinet members will check out the products and put the spotlight on made-in-America goods. It will be an eclectic mix that includes gear by Mauk Fishing Stuff of Brewster, Washington, and a ukulele manufacturer from Hawaii.
Kuma Stoves aren't just put together in the Rathdrum plant. They are made of American-sourced parts whenever possible, Freeman said. There are a few items the company just can't get in the United States, like the tempered glass for the stove door, because it's only made overseas. But anything that can be bought here is.
If you buy a Kuma Stoves hat, it was made in America with U.S. materials, he said.
Kuma Stoves started in central California and moved to Rathdrum 24 years ago. It's a family-run company, with Freeman's three grown children and two of their spouses among a tight-knit group of a dozen employees.
"My grandson's mowing the lawn around the plant," he said.
The stove was shipped to a location about an hour from the White House and two of his sons took a red-eye flight Thursday night to Washington. They'll pick up the 450-pound stove and deliver it to the White House over the weekend, where they've been told a forklift will be available to help unload and place it in the display room. They'll have to show it off without a fire inside.
That model of stove can be converted into a fireplace insert, Freeman said, so if the president would like it installed in one of the building's 15 fireplaces, Kuma would be happy to leave it there. Otherwise, they may have it shipped to one of 250 dealers, although the closest one is in Vermont.
While the invitation was a surprise, Freeman said he appreciates the White House putting a spotlight on American-made goods, which often are more difficult to make with U.S. materials and more expensive to buy. People like to talk about the importance of Made in America, but when they go to the store they balk at the price even when the quality is much better.
"You want to feel good about (Made in America), but you don't want to pay for it," he said.
Local journalism is essential.
Give directly to The Spokesman-Review's Northwest Passages community forums series -- which helps to offset the costs of several reporter and editor positions at the newspaper -- by using the easy options below. Gifts processed in this system are not tax deductible, but are predominately used to help meet the local financial requirements needed to receive national matching-grant funds.
Subscribe to the Coronavirus newsletter
Get the day's latest Coronavirus news delivered to your inbox by subscribing to our newsletter.
---