Sports
Grip on Sports: Home is not only where the heart is, it is usually where the wins are
Tue., July 24, 2018 A GRIP ON SPORTS • There is nothing like coming back home. In every aspect. Read on.
••••••••••
• Sports is littered with tales of incredible homecomings, not only of individual athletes – think Ken Griffey Jr. coming back to Seattle a few years ago – but of teams returning from a triumphant game – think any homecoming parade in the past 20 years.
Which makes the many mundane returns to home during the course of a long season always undervalued.
And it shouldn't be.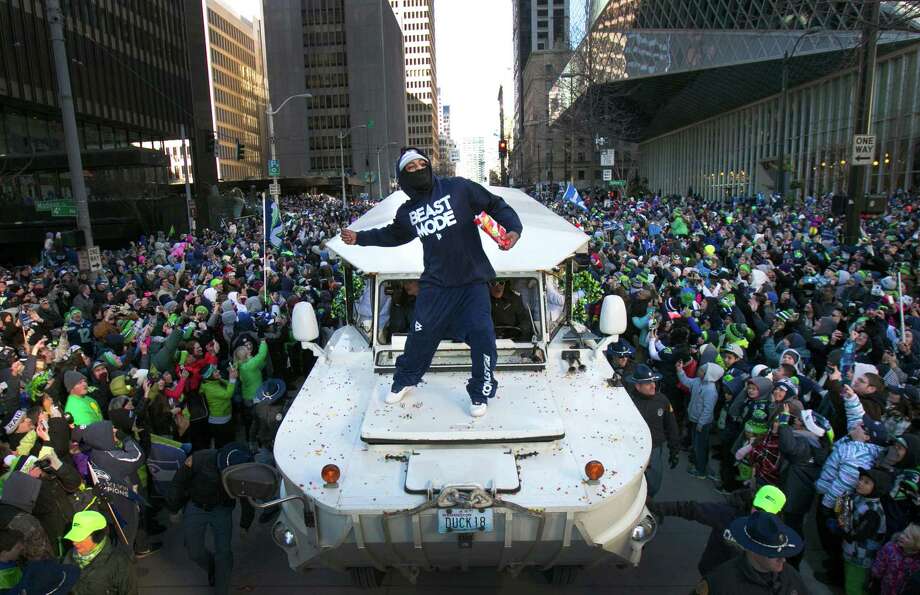 This thought came to me yesterday in the Spokane airport as I waited for my bags following a week-long road trip filled with basketball.
Coming home brings a renewal of energy. It brings a reunion with family. It brings a revitalization of the spirit. And it brings the comfort of your own bed, or dinner table or coffee cup or a million other little things.
Those little things are always there in the home park as well. Whether it is the comfort of the fans cheering or the knowledge of exactly where everything is, the home field is, well, home.
It's always easier to relax at home. (OK, there is the three-children-under-the-age-of-4 exception to this rule, but that's a rarity.) It's not just an at-the-stadium thing. It's part of any athlete's day-to-day life. And that leads to better results on the field.
Next time you are at the airport, look around. Image all those little homecomings are for the Mariners or Cougars or for whomever you root. It will allow you to understand with a bit more clarity the little boost being home brings.
• Yes, it's that time again. Washington State announced its preseason practice schedule yesterday. This time next week the equipment men – good luck Milt and Josh; don't strain anything – will be packing up the gear for the trip to the Cougars' home away from home, Lewiston.
It's not unprecedented college football teams leave campus for their preseason work. It allows for bonding and focus for the crucial first week or so of practice. And it's probably been a thing since Walter Camp was actually coaching and not just the name on an award.
It's especially important this season. This is the first in a long time in which the Cougars will be deciding on a starting quarterback – their most important position has been filled by Luke Falk most of Mike Leach's tenure – and the first since the untimely death of Tyler (fixed from earlier) Hilinski, who would have been filling that role. 
The warm days in Lewiston will be followed by warm nights, nights filled with players from all types of experiences coming together to learn a bit more about each other and what to expect as the weeks roll by.
Successful teams bond. They find a cohesion that helps them get through rough patches. It's an ongoing process that began the day last season ended. But a week together gives it a AAA-level jump. 
•••
WSU: Speaking of the starting quarterback, there is a chance the role may be played by an athlete whose first glimpse of the Palouse came in May: Gardner Minshew. I talked with Gardner last spring, after he announced he was transferring to Washington State and came away impressed. He's a composed, confident, team-oriented young man, all of which you will discover after you've finished reading this story. It was written by our Theo Lawson, with an assist by a cat he was cat-sitting. (It's a Twitter thing. You would have to be following Theo – @TheoLawson_SR – on Twitter to understand.) … Speaking of Lewiston, Theo has the schedule in this story. … Elsewhere in the Pac-12, the football media day is tomorrow. I won't be there. I am not sad about that. It's kind of a waste for the local beat writer. It's more of an event aimed at the national and regional media, so they can swoop in and write stories about the disintegration of the conference's reputation. Or Leach's non-football comments, past, present and future. … The Pac-12's media contracts are beginning to run out. … Hey, the past is always better than the present, right Arizona? … That's not true at Washington. … Oregon wants to regain what it had. … Colorado has a talented group of receivers.
EWU and Idaho: Larry Weir's tour of Big Sky Conference football coaches continues with his latest Press Box pod.
Indians: Yes, the Indians finished up the first half of the season with another road loss, this one 9-6 at Salem-Keizer. But, as Dave Nichols tells us, in J.P. Martinez, they have one of the best prospects in the league. And Curtis Terry is driving the ball. … Elsewhere in the Northwest League, it's a day filled with stories about prospects, with one on an Everett left-handed pitcher and another on Eugene's catcher. … Boise and Eugene picked up wins yesterday.
Chiefs: Portland is looking for a mascot if you are interested.
Golf: The weather is really nice, so it's no wonder Jim Meehan has some golf news. It's the best time of year to be playing.
Mariners: Dee Gordon has been nicked up. He doesn't want it to slow him down in the second half. … Denard Span has a history. … In news of folks who played a role in the M's past, the L.A. Times has a story on Ron Fairly. And, no, lasagna isn't mentioned.
Seahawks: We are now at the top of the pyramid that is the Hawks' roster, including the defense.
•••        
• Just saw a video from 2004 in which Jason Varitek and Alex Rodriguez went at if after Mr. $250 Million was plucked with an off-speed pitch on the left elbow. Guess whose side I supported in this long-ago battle? Until later … 
Local journalism is essential.
Give directly to The Spokesman-Review's Northwest Passages community forums series -- which helps to offset the costs of several reporter and editor positions at the newspaper -- by using the easy options below. Gifts processed in this system are not tax deductible, but are predominately used to help meet the local financial requirements needed to receive national matching-grant funds.
Subscribe to the sports newsletter
Get the day's top sports headlines and breaking news delivered to your inbox by subscribing here.
---