Nation's top senior athletes in Cheney this week for USATF Masters Championships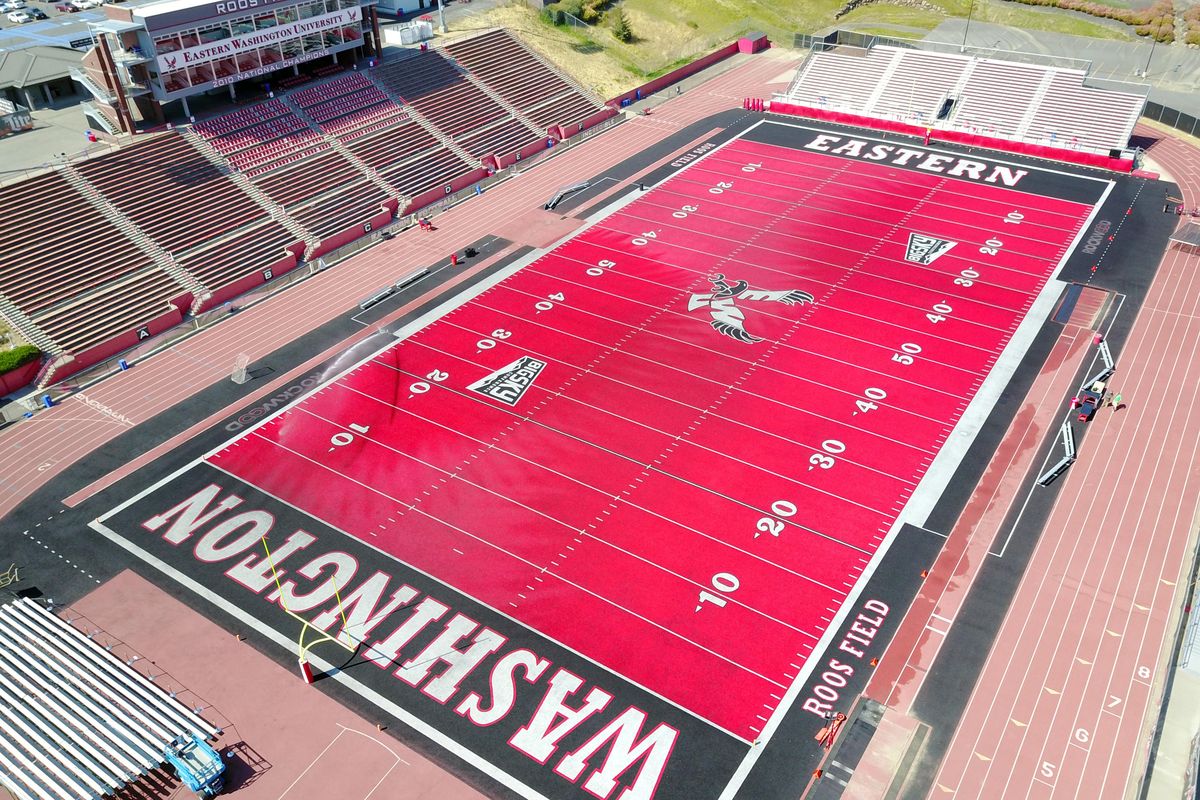 Many of the nation's top senior-aged track and field athletes will vie for gold this week at Eastern Washington's Roos Field.
The USATF Masters Outdoor Championships in Cheney will showcase around 900 athletes in 15 age divisions today through Sunday; 400 have qualified for the World Masters Championships in Spain in September.
From young adults in their 30s to 100-year-old sprinter Orville Rogers, there are a wide array of decorated entrants who have strived to stay in shape and at the top of the respective events.
Rogers has set multiple centenarian world records. Seventeen USATF Masters Hall of Famers and 26 world outdoor record-holders are registered for this week's events.
"You never lose that competitive drive, no matter your age," said Robert Weiner, USATF Championship media director. "These are some of the best athletes of their age in the world."
The most decorated woman in the field is 69-year-old distance runner Sabra Harvey, the 2017 USATF Masters Athlete of the Year. Sprinter Bob Lida, 81, the 2017 World Masters Association Outstanding Athlete of the Year, will also be in Cheney.
Ex-Olympians are also competing, including U.S. racewalking champion and record holder Michelle Rohl, 53. Jim Barrineau, 62, was a high jumper on the 1976 U.S. Olympic team in Montreal.
Ex-Chicago Bears star wide receiver Willie Gault, a master world-record sprinter, was scheduled to be in Cheney but won't compete this week.
"Many of the athletes here in Spokane are doing their final tuneup before going to (the World Masters Championships)," said Rex Harvey, USATF chairman. "I couldn't be more proud of our U.S team, athletes, officials and administrators. We are working together to become the world's No. 1 masters team."
Around 100 officials and 150 volunteers will help power the event at EWU. Of the event's 112 athletes from Washington, more than a dozen are from Spokane.
Local athletes include John Statham, 68; Kyle Unland, 51; Marty Swager, 58; Caroline Cooney, 71, Daniel Mendenhall, 62; Jon Heimbigner, 70; Chris Morlan, 51; Lou Karl, 62; and Carl Combs, 52,
Heimbigner, who is active in Spokane's senior sports scene, has been training for months to compete in the 80-meter hurdles.
"Hurdles at age 70 sounds dangerous," Heimbigner said. "But it will be fun."
The youngest local athletes are Anja Goetzinger, 31; Heath Robertson, 35; Keera Payne, 35; Samantha Cooney Starr, 39; Kyle McNaught-Davis, 40; Jon Neill, 44, Heather LeFriec, 46; and John Weidman, 46.
Events begin today at 8 a.m. at Roos Field.
---