News > Idaho
Kootenai County woman charged with embezzlement and facing questions into her husband's death turns herself in
July 26, 2018 Updated Thu., July 26, 2018 at 10:27 p.m.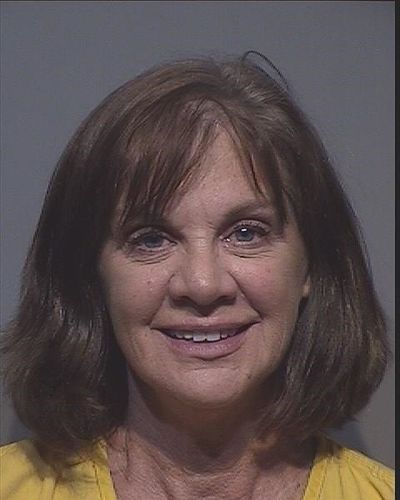 Laurcene "Lori" Isenberg, the Kootenai County woman suspected of stealing half a million dollars from a charity she directed and facing questions over the death of her husband in February, made her first appearance in Kootenai County Court on Thursday.
Dennis Stinebaugh, spokesman for the Kootenai County Sheriff's Office, said Isenberg surrendered to deputies late Wednesday and was booked into the Kootenai County Jail. Isenberg was scheduled to appear in court on May 25 for her arraignment on felony grand theft charges, but failed to show. Kootenai County First District Judge Scott Wayman issued a $500,000 warrant for her arrest.
Her whereabouts between May and being taken into custody Wednesday night are unknown, though when she failed to appear at her hearing, her attorney told the court she was traveling.
While Isenberg has not been charged in connection with the death of her husband, Larry – who, she told the Kootenai County Sheriff's Office, fell into Lake Coeur d'Alene as the two were on a morning boat ride – court documents say Isenberg bypassed checks and balances at the North Idaho Housing Coalition charity by recommending the board "bring the accounting 'in-house' to save money," according to court documents. An accountant for the charity first noticed issues with the charity's finances when she requested annual paperwork; Isenberg, however, omitted some documents. The accountant later discovered checks with board of directors' names apparently forged on them, leading the charity to begin an investigation and place Isenberg on administrative leave.
The charity later discovered credit cards, opened ostensibly by the charity itself, with charges billed to fake companies.
The charity discovered that unauthorized payments had gone to two companies Isenberg created and two companies one of her daughters created. They also found the charity had paid out more than $41,000 to a credit card under Larry Isenberg's name. Lori Isenberg also had hired another daughter as an administrative assistant and her name was used on one of the cards.
In addition to the grand theft charge, authorities continue to probe Isenberg's role in the events of Feb. 13, when Larry Isenberg disappeared. His body was found in Lake Coeur d'Alene in March.
Lori Isenberg had previously told investigators her husband had fallen off their boat after he suffered a medical episode. The Spokane County medical examiner's office later found lethal levels of Benadryl in his system, according to court documents.
Earlier this month, the Spokane County Sheriff's Office filed search warrants for two of Lori Isenberg's six daughters' phones as part of a widening investigation into her husband's death. According to the warrants, detectives were looking for evidence of crimes including murder, grand theft, criminal conspiracy and delay in reporting a death with the intent to prevent the discovery of the manner of death.
Stinebaugh said no new charges have been forwarded to the prosecutor's office following her arrest.
Isenberg is being held on a $500,000 bond and the court has not yet set a date for her new arraignment.
Rob Kauder and Jonathan Glover contributed to this report.
Local journalism is essential.
Give directly to The Spokesman-Review's Northwest Passages community forums series -- which helps to offset the costs of several reporter and editor positions at the newspaper -- by using the easy options below. Gifts processed in this system are not tax deductible, but are predominately used to help meet the local financial requirements needed to receive national matching-grant funds.
Subscribe now to get breaking news alerts in your email inbox
Get breaking news delivered to your inbox as it happens.
---