Spokane Public Library secures grant for Kindles for Kids at Providence Sacred Heart Children's Hospital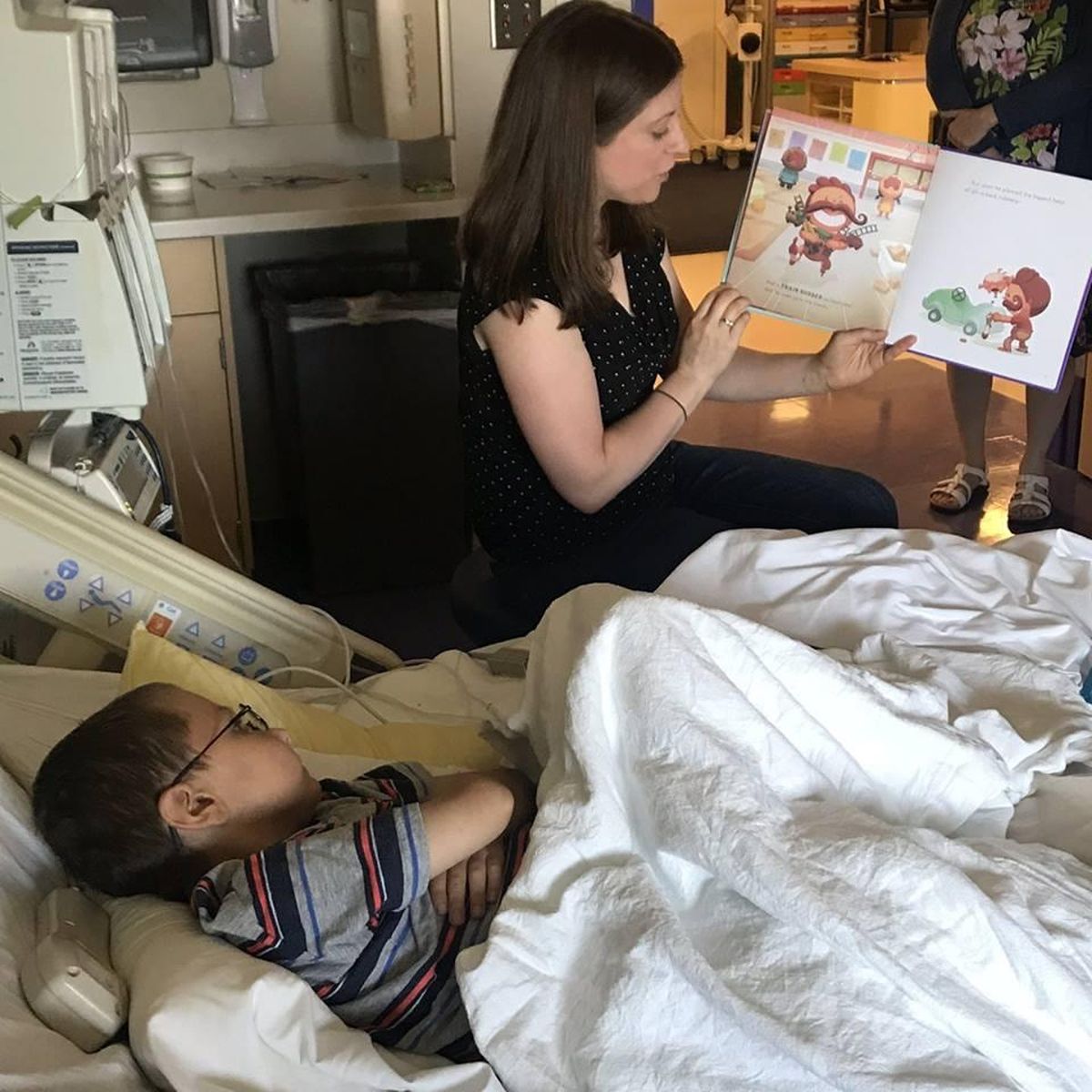 Kids and technology go hand-in-hand, and thanks to a grant obtained by Spokane Public Library, children in the Andrew Rypien School Program at Sacred Heart Children's Hospital have their hands on 16 new Kindle Fire tablets.
Ellen Peters, Spokane Public Library Community Engagement Manager, and Rae-Lynn Barden, administrative services coordinator, co-wrote the grant, which was awarded by Altrusa International of Spokane.
"We're very excited for the opportunity to further our literary outreach and assistance to Sacred Heart Children's Hospital," Peters said.
Since 2016, library staffers have led weekly story times and facilitated craft projects for kids with chronic health issues at the Children's Hospital. If kids are too sick to leave their rooms, the volunteers read stories to them at their bedsides.
"Everyone from the staff who's doing it volunteered because they wanted to bring literature and crafts to the kids," Peters said. "It's such a rewarding experience."
After establishing regular story times, the library began working with Maggie Rowe, the hospital school liaison and program coordinator for the Andrew Rypien School Program.
"We helped categorize books in the new class library and supplemented their collection with Spokane Public Library nonfiction and other genre books," Peters explained.
Funded by the Rypien Foundation and run by the hospital, the Andrew Rypien School Program helps hospitalized kids keep up on their school work.
"The library gave us boxes of books and helped us organize them all," Rowe said. "Books can really change an environment."
Last week, while library staff volunteers Catherine Mangis and Becky Mace read to the children, Peters delivered eight Kids Edition Kindle Fires with colorful kid-proof cases and eight regular Kindle Fires, for older kids and adult family members.
"The Kids Kindles have 13,000 different child-appropriate apps, games, books and videos," Peters said.
It didn't take 8-year-old Allison Miska long to figure out how to use the new tablet. She quickly put down her crayons and showed Mangis how it worked.
The Kindle tablets mean kids can download educational materials from Spokane Public Library's website, like TumbleBook items, which includes children's fiction, nonfiction, foreign language titles, math stories and videos.
They can also access educational databases, like Culture Grams or get online homework help.
"One of Spokane Public Library's values is to connect our community with education, information and programming," Peters said.
The Kindles in the classroom at the Children's Hospital offer one more way for kids who can't visit a library branch to stay connected.
"Spokane Public Library has shown up in all kinds of ways," Rowe said. "Now we have more access to technology. We couldn't be more thrilled with the partnership."
---