Randy Brandt, Patrick Johnson, Lynden Smithson vie for open district court seat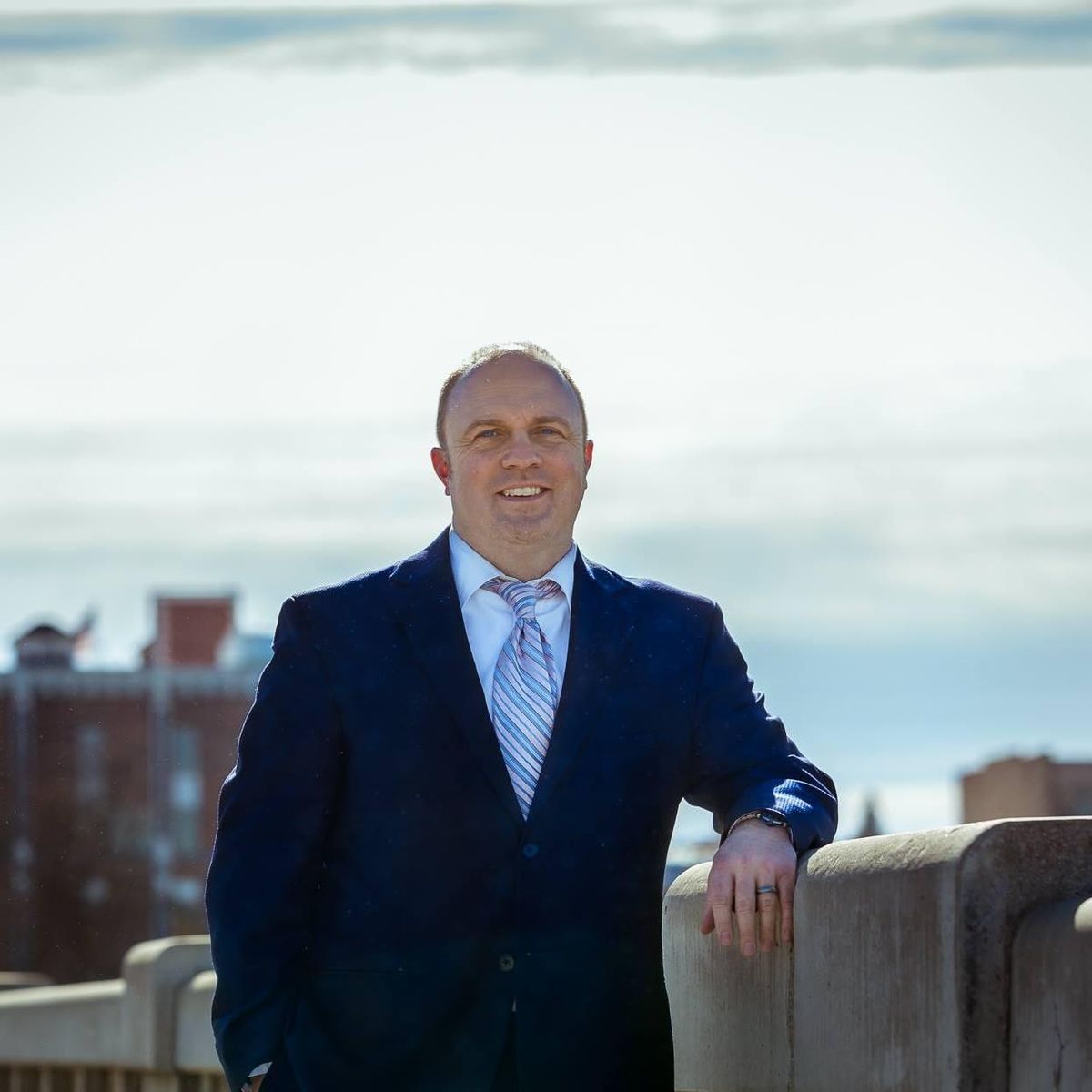 Judge Vance Peterson's planned retirement at the end of the year has drawn three challengers vying to become Spokane County's newest district court judge.
All three have lived in Spokane for decades, some born and raised. All three graduated from Gonzaga University School of Law and spent years working as attorneys. Where they diverge is experience – particularly, whether they've already donned the black robes.
Randy Brandt, a judge for three years in district court from 2011 to 2014 who spent many more years as a court commissioner, is the only candidate who can claim experience on the bench.
It's a message he's used while campaigning, even going so far as to reuse old election signs from four years prior that his opponents say could dupe voters into thinking he's currently a judge, which he's not.
"Experience makes the difference. Absolutely," Brandt said. "My question to people is, 'If you're going in for a major heart surgery, do you want somebody opening your chest that's been doing it for 21 years, or someone who's been outside the surgical suite watching?' "
But his opponents disagree that judicial experience is all that important, especially since Brandt lost an election to retain his seat in 2014 – something that hadn't happened in district court for more than 25 years.
As a felony prosecuting attorney by day with years of misdemeanor experience, Patrick Johnson touts his additional military expertise working for the U.S. Army Reserve's Judge Advocate General's Corps as a major and defense attorney for 17 years.
He's also received endorsements from Peterson and all 12 superior court judges; Sheriff Ozzie Knezovich; his boss, Spokane County Prosecutor Larry Haskell; and Thomas Krzyminski, the director of the county public defender's office.
He also helps run the county's veterans court, a program where veterans who commit crimes can have access to programs such as substance abuse classes, rehabilitation, counseling and other avenues to reduce recidivism.
"There aren't any veterans on the bench except for Judge Peterson," Johnson said. "And he's leaving."
Lynden Smithson, meanwhile, is employed by the city prosecutor's office, where he helps prosecute simple misdemeanors within the city limits, which he's done for 15 years. He also runs the domestic violence unit.
Running a campaign and meeting with potential voters is new to him, he said, and it's something he's struggled with, though he's been endorsed by several judges, including Tracy Staab, who serves on the municipal court bench.
"I'm not a huge self-promoter," he said. "I'd rather do the job and have you recognize that."
More than his career as a lawyer, Smithson likes to talk about and tout his experience as a soccer coach. It was a sport he grew up playing, and he realized at a young age that if he wanted to be as good as the other kids, he would need a coach who could teach the right way and lead by example.
"Running for judge is an extension of that," he said. "It's another opportunity to give back to the community and help people who need help. We need good leadership in those positions."
If elected, all three candidates have general ideas for what they'd like to bring to the bench, though not everyone says change is necessary out of the gate.
Johnson said he'd like to focus on and empower veterans court. Smithson, after talking to judges and hearing their frustrations, was interested in implementing a form of pre-trial monitoring similar to that in superior court, where people charged with misdemeanors could remain out of custody while awaiting trial.
Brandt, however, says he's not interested in "change for change's sake."
"The district court has run well for many years," he said. "We live in a world of constant change."
Campaign spending leading up to the election has remained close, though Johnson is the clear front-runner in contributions and expenditures.
According to the most recent campaign filings through the Washington Public Disclosure Commission, Johnson has received about $30,000 and spent about $22,000, most of it on signs and billboards; he outnumbers the other two candidates by about 200.
Smithson has raised about $10,700 and spent the same amount. Brandt says he has spent about $12,000, about $10,000 of which has been his own money.
As of Wednesday, Brandt did not have his filings available on the PDC's website, which could put him in violation of state campaign finance laws.
He said he and his treasurer had been attempting to file through the state's accounting software for some time, but a server error was preventing the paperwork from going through.
Brandt said on Wednesday afternoon, after talking with the PDC, that the error should be corrected by Wednesday evening.
---