Sports
Grip on Sports: Both the A's and the Mariners have found the road through Colorado a bit rocky
Sun., July 29, 2018 A GRIP ON SPORTS • It's funny, really. The Colorado Rockies aren't in the American League West. Heck, they aren't even in the American League. But they may end up deciding the league's second wild-card spot. Read on.
••••••••••
• How is that again? How does a National League team decide who plays in the American League playoffs? It's simple. Through the magic of interleague play.
The Rockies, an average-to-good N.L. team, are part of both the Mariners and the A's interleague schedule. But they don't play the same part.
See, the Mariners, 61-43 and leading Oakland by one game in the race for the A.L.'s second wild card, played Colorado six times this season. And lost five.
The A's? They will have, after today, played the Rockies three times. So far they have lost twice. In other words, two of the five best American League teams are 1-7 against Colorado.
But it's not just the record that intrigues us. It also the timing of the games.
The Mariners first played the Rockies on July 6. The M's came into the three-game series at Safeco with a 56-32 mark. They had won nine of their last 10 games. In other words, they were as hot as they have been all season.
They were also 7.5 games ahead of the A's in the West.
Three days later, Seattle had been outscored 16-8, had lost two of three and had begun a stretch of 16 games that would see them lose 11 times. Included in that were three more games in Colorado. In that bandbox, the Mariners were outscored 18-11, lost all three and left town thankful they wouldn't be back this season.
Enter the A's, baseball's hottest team. 
Let's go back to July 6. The A's entered that day 48-39, good but still far out of in the postseason hunt.
But just as the M's were being schooled by Colorado, Oakland caught fire. (OK, the fire began in late June, as the A's began play July 6 having won eight of their last nine games. But they weren't making up any ground on the M's, who were also playing well.) From July 6 to July 26, Oakland won 13 times, lost only four and pulled within a game of the Mariners.
Two days ago the A's pulled into Denver having won 27 of their last 34 games.
Today the A's have won 27 of their last 36 games.
And blown a chance to blow past the M's and into the wild-card lead. Don't underestimate the last sentence. By losing twice in Colorado, not only has the A's momentum stalled, they have given Seattle a chance to breath, a chance to regroup a bit. Despite how poorly the offense is going, despite how poorly Felix Hernandez has pitched, despite James Paxton's injury, the Mariners begin today still a game up in the wild-card race.
It might be just enough for them. 
Remember, the A's have another game in Colorado today. And the Mariners will send their starter with the most wins, Marco Gonzales (11-5), to the mound against the Angels. 
It's an opportunity for both teams. For the A's, a win today gets them back on track and puts the fear back in the Mariner minds, especially if Seattle struggles against Felix Pena, the former Cub who seems to have found his groove as a starter. For the M's, if the respite provided by the A's stumble in the Rocky Mountains continues, and they can figure out a way to score more than three runs, they have a chance to kill Oakland's seemingly immortal momentum.
• One last baseball thought. If you read the box score from last night's 11-5 loss in Anaheim, you will see a 3B next to Ryon Healy's name.
That intrigues me.
It's well known the M's have very little in the way of prospects to deal as the trade deadline approaches. Certainly not enough to get a starting pitcher (to take Hernandez's spot) or a centerfielder (so that Guillermo Heredia can return to a fill-in role), whichever Jerry Dipoto deems most necessary.
But they do have a left-handed hitting third baseman with some pop whose career may have peaked. Or a young power hitter with potential who can play first and third base. And both are under contract for a while.
The question is, who would bring more in return, Kyle Seager or Healy? The answer revolves around what the buyer wants, proven pop under contract until 2022, or a potential 30-home run guy who can't become a free agent until 2023?
If Dipoto deals Seager, Healy moves to third when Robinson Cano returns and the M's have added a key piece without hurting the lineup. (Who would you rather have in the lineup down the stretch, Cano or Seager?) If they move Healy, then you have Seager and Cano in the lineup for the pennant race – plus whomever you get in return for Healy.
If the Mariners are going to make a momentum-arresting deal, someone from the big-league roster is going to be included. At this point it looks as if it will be one of the corner infielders.
•••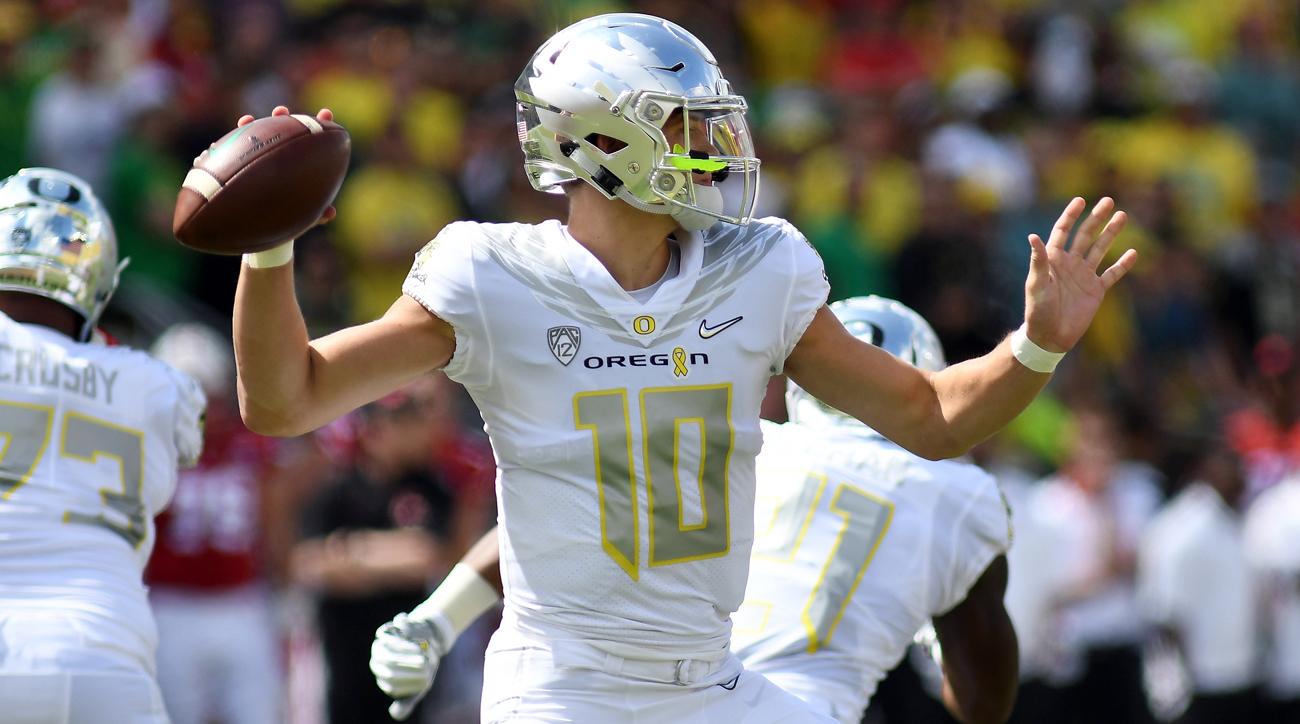 WSU: Around the Pac-12 yesterday, before we get to football news, and there is a lot, this piece by Bruce Pascoe on the proposed basketball recruiting changes is a must-read. And it's not just because it makes the same point I've been making for months: The NCAA screwed up by not including the people behind summer hoops in its discussion. And the proposed changes are just going to make the problem worse. … Now to football. Washington's kicking game is in a state of flux. … Oregon has one of the conference's best quarterbacks coming back but is trying to add even more. … Colorado also has a solid quarterback returning. Can he be more? … Arizona and Kevin Sumlin was a match made in the office of the school president. … Utah opens camp with a new linebacker with a familiar face.
Gonzaga: Speaking of Gonzales, editor Rob Curley has written the definitive piece on the left-hander who also starred at Gonzaga University. … The Showcase, a golf tournament that benefits the Community Cancer Fund, a charity close to Mark and Marcy Few's heart, was held this weekend in Coeur d'Alene. Ryan Collingwood was there yesterday and has this story. 
CCS: The Sasquatch have a new track and field coach. The news is part of our local briefs.
Indians: Spokane has cooled off a bit, slowed down by Hillsboro's pitching. Steve Christilaw has the coverage of the 3-2 loss last night at Avista. … Elsewhere in the Northwest League, Everett picked up a win while Eugene was losing to Vancouver.
Preps: As with any big change in Spokane, there is deep-seated angst and sometimes hard-to-understand debate over a proposed downtown football (and soccer) stadium. Our Shawn Vestal doesn't really weigh in on the pluses and minuses of the stadium itself, but he does have an opinion on how it shouldn't derail a collaborative effort between the City of Spokane and the Spokane school district.
Mariners: The 11-5 loss last night brought the problem with Hernandez to the forefront. What do the M's do with their longtime ace? … Ryan Divish answers a lot of questions. … Here's an outlier opinion: the M's don't need to make changes. … In other news, the offense sucks right now. Can Mitch Haniger bring it back?… It was Gene Warnick's turn to write our Out of Right Field column. He decided to recap Dipoto's trading history.
Seahawks: The Hawks have searched for a solid left tackle for a while. They believe they have found him in Duane Brown. They gave Brown a contract extension yesterday. … Who will be the Hawks' lead running back? … They decided one position battle. … Tight end Tyrone Swoopes has seen it all.
Sounders: The annual turnaround seems to be here. Is it too late? How is this for ironic? In his last game before being sent out of town, Portland's Fanendo Adi scores the game-winner in a 2-1 win over Houston. 
•••        
• Would you be upset if the Mariners moved one of their position players in an attempt to improve for the stretch run? I guess it depends on who it is. Until later … 
Local journalism is essential.
The journalists of The Spokesman-Review are a part of the community. They live here. They work here. They care. You can help keep local journalism strong right now with your contribution. Thank you.
Subscribe to the sports newsletter
Get the day's top sports headlines and breaking news delivered to your inbox by subscribing here.
---