A&E
Chuck Palahniuk 'close to broke' as accountant faces fraud charges of $3.4 million
Fri., June 1, 2018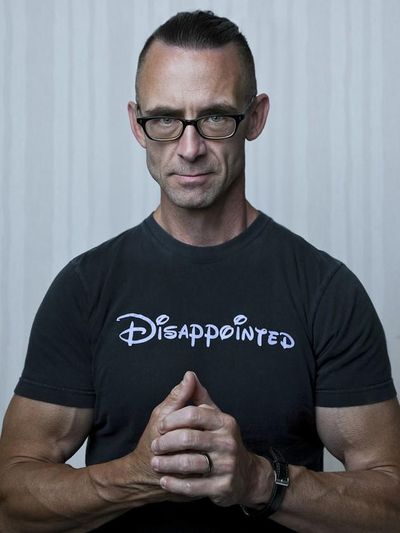 Portland author Chuck Palahniuk, who rose through the ranks of the literary world following the big-screen adaptation of his novel "Fight Club," said "years of income" have been wiped out as a New York accountant faces fraud charges totaling $3.4 million.
The New York Post reports Darin Webb faces 20 years in jail for allegedly embezzling the cash from Donadio & Olson, the agency that represents Palahniuk and "Godfather" writer Mario Puzo.
"All the royalties and advance monies and film-option payments that had accumulated in my author's account in New York, or had been delayed somewhere in the banking pipeline, gone. Poof. I can't even guess how much income," Palahniuk wrote in a blog post on his official fan site Tuesday.
Palahniuk also wrote that he blamed his dwindling income in recent years on piracy, hackers and slowed payments from publishers for various reasons.
Even though the flow of money tapered off, Palahniuk continued staging readings and events on his own dime, he wrote. He would purchase prizes worth up to $150 and fill shopping carts with candy to make them memorable occasions for fans.
But it wasn't just money, Palahniuk wrote. Letters from fans and business partners made their way to him through Webb.
"He'd collect the mail and forward it to me. He seemed like a good guy. Like a prince of a guy. Like man-crush material. And then he wasn't," Palahniuk wrote.
The author has been receiving advice from fans and peers alike over the last few days. Chelsea Cain, who made headlines with Palahniuk when the two rescued a stranger's dog last week, has helped put him in touch with "high-powered entertainment lawyers."
Local journalism is essential.
Give directly to The Spokesman-Review's Northwest Passages community forums series -- which helps to offset the costs of several reporter and editor positions at the newspaper -- by using the easy options below. Gifts processed in this system are not tax deductible, but are predominately used to help meet the local financial requirements needed to receive national matching-grant funds.
Subscribe to the Spokane7 email newsletter
Get the day's top entertainment headlines delivered to your inbox every morning.
---