Spokane retirees hit the road in 16-month bike quest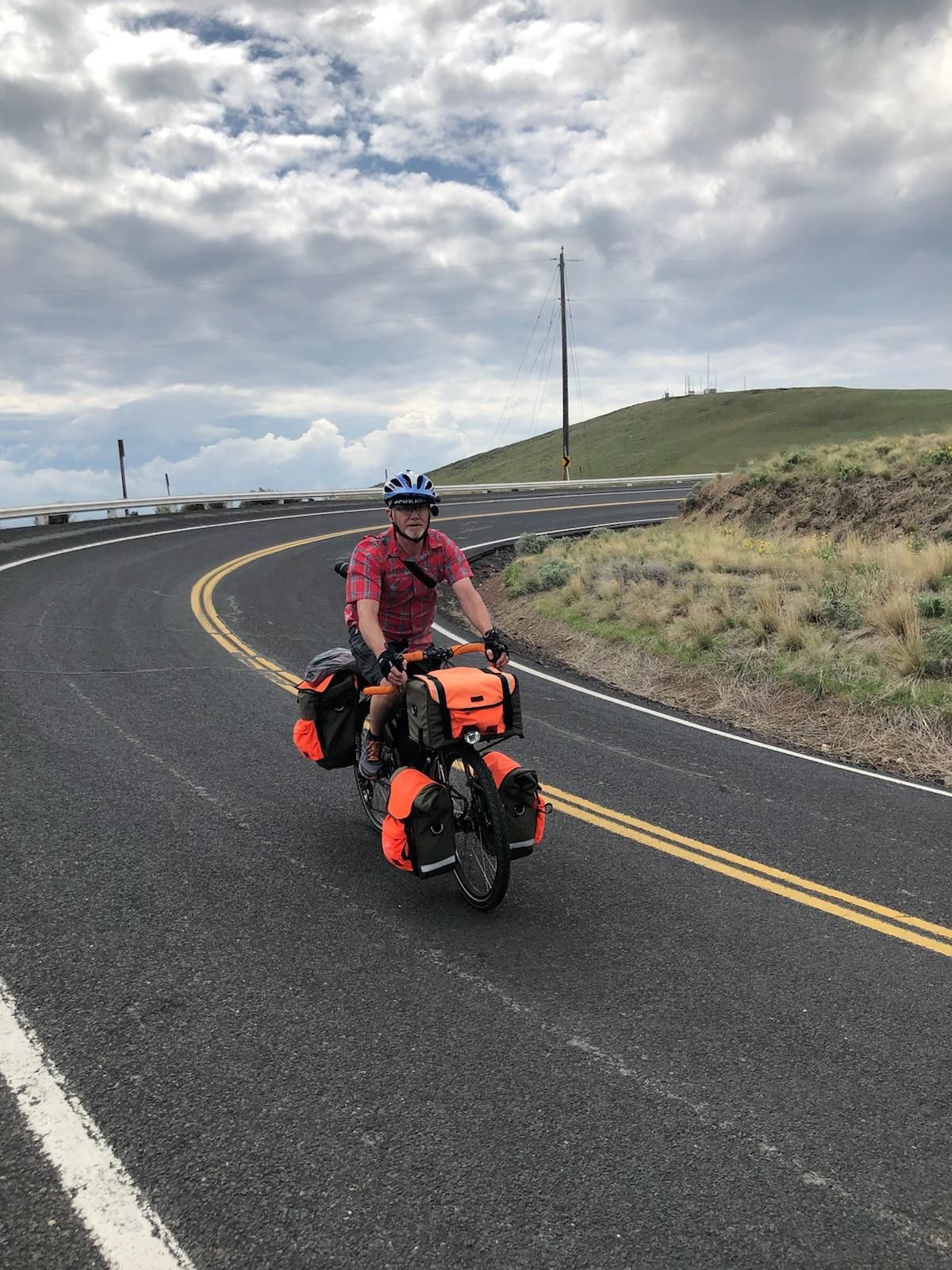 Kathy Greer is not the kind of woman who sleeps behind an abandoned building in a remote Idaho town.
Especially not during a windstorm.
And yet, that's exactly what she found herself doing several weeks ago.
"I'm getting used to winging it," she said.
On May 3 Greer, 56, and her husband Hank, 61, embarked on a 16-month bike tour – a tour that, if all goes right, will take them into all 48 continental states.
As of Friday they were near St. Anthony, Idaho, on the Wyoming border headed toward Yellowstone National Park.
Life on the road is starkly different than the life Kathy Greer lived before.
Kathy worked for decades as a nurse. Most recently she was at Providence and traveled often for work.
"(A year ago) I'm staying at the Marriott and the Hilton and I had my life planned out," Kathy said. "Now it's like 'Where are we going to sleep tonight?' "
The journey is a long-planned retirement trip for the couple. Hank has bike-toured before. But this is Kathy's first tour.
"We just thought it would be a great adventure to have," Hank said.
Hank retired as the IT director at the U.S. District Court in Spokane.
He hopes if he ever has grandchildren they will hear the stories about their grandparents' road-wandering ways and be inspired.
Their route will take them across the U.S., to Maine and then south. They hope to make it to Florida in December or early January and then head to San Diego. They plan to bike 50 miles per day with one day off per week.
Less than a month into their journey they've already learned valuable lessons. They've sent two boxes – totaling about 40 pounds – back to Spokane.
"You have to really change your frame of mind as far as what you need for clothes and stuff," Hank said. "This needs to be something that you can wear on the bike and off the bike. You don't need four pairs of shoes.
"We're traveling lighter."
Kathy hired a personal trainer in preparation for the trip, but still it's been a challenge.
"So you try to get prepared as much as you can but there really isn't much you can do to prepare to go up a mountain side," she said.
There have been frightening and challenging moments. Kathy recalls creeping up hills under the blazing sun or trying to bike on gravel roads with heavy panniers.
Or, accidentally biking into Lewiston on Highway 95 with semi-trucks whizzing by, just feet from the two petrified bikers.
But there have been sublime moments, too. Sunsets and sunrises. The rush of accomplishment after powering through a particularly gnarly climb.
In Twin Falls they watched BASE jumpers leap off the Perrine Bridge. They've hiked through Idaho's Craters of the Moon National Monument. Hid from a thunderstorm in a small-town bar. And have been invited into someone's home to eat homemade soup.
And for both Kathy and Hank, the trip is an antidote to something they see happen all too often with people their age.
"You see people who either do things or they take the other road and they watch people do things," she said. "We want to stay healthy in our older age … and we want to do things together."
Hank and Kathy have been married for 38 years, and yet the bike tour has already taught them some things about communication. A few times Hank forgot to signal he was stopping, causing Kathy to slam into the back of his bike. Kathy, who wears hearing aids, can't easily hear him.
As Hank said, jokingly, "Yeah this trip will make sure this marriage is going to stick."
With each day that passes, Kathy said the trip is getting easier – physically and mentally.
"We've seen such beauty in just the small part of the tour so far," Kathy said.
Corrections: Due to a reporter's error the date on which Hank and Kathy Greer left Spokane was incorrect. The date has been corrected.
---