Vintage warbirds impress at eighth annual Neighbor Day at Felts Field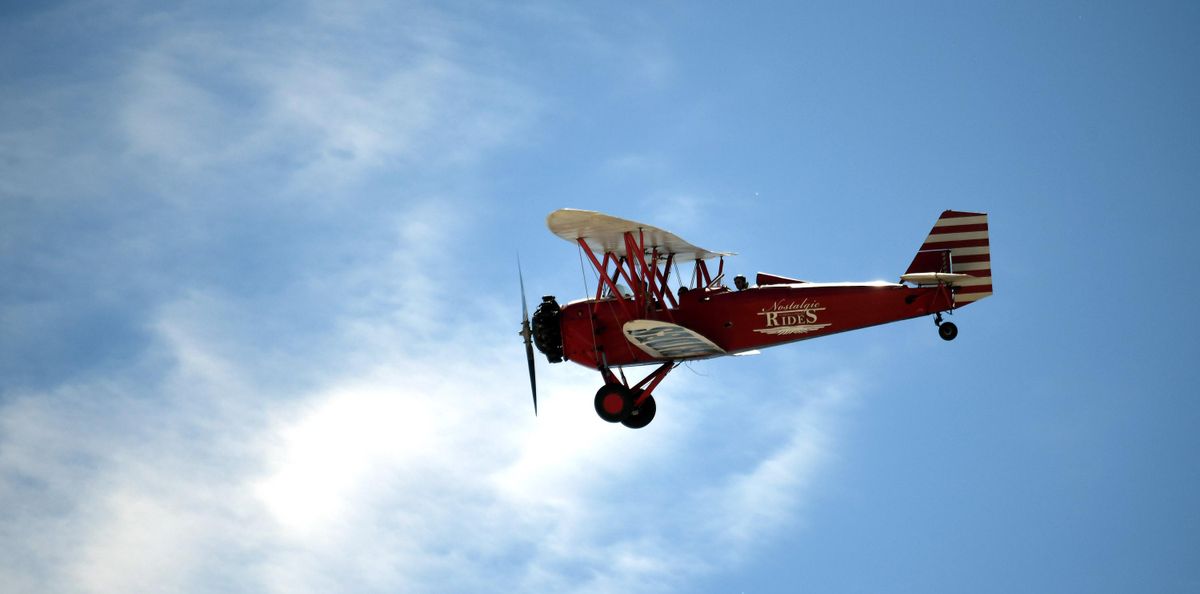 Two vintage warbirds zipped above Felts Field on Saturday and appeared to be nearly touching, a rousing flight formation that delighted hundreds of Neighbor Day onlookers below.
A P-51B Mustang – one with seven World World II victories over Nazi Germany and 750 combat hours – shot up and around the clear and sunny skies, right above a larger TBM Avenger, a World War II torpedo bomber.
"It looks like we're at the same altitude or really close, but we're always at least 8 feet away," said John Sessions, who piloted the Mustang. "I'll always be below a few feet to give myself an escape route in case something goes hairy."
Sessions, the director of the Historic Flight Foundation, brought some of the classic birds to Spokane from Everett for the eighth edition of Neighbor Day, an all-day aviation open house displaying dozens of throwback planes, including military, commercial and home-built aircraft.
When Sessions landed after Saturday's formation around the historic airport near the Spokane River, he was immediately met with a small crowd of plane enthusiasts who peppered the pilot with aviation questions.
"Did you fly in the military?" a man asked Sessions as he spouted encyclopedic facts about the refurbished planes.
"Nope," Sessions answered with a grin. "I'm just crazy."
Thousands of locals, many of them veterans, walked along the Felts Field runway Saturday to see planes, exhibits, talk to the pilots and dine at the Skyway Cafe. Some paid to ride around the city in a DC-3, a commercial airplane from the 1930s.
A 1916 Sopwith Scout "Pup" was one of the oldest on display, a small single-seat fighter with a top speed of 110 mph. In 1917, it became the first type of plane to ever land on a moving ship.
Jeff Hamilton, a Spokane man retired from the Air Force, answered questions from passersby as he stood near two 1931 Stearman aircraft. He had recently gone on a 100-year Anniversary Airmail Flight, dropping in mail from the classic planes in states along the West Coast.
The U.S. Postal Service swore in Hamilton and other pilots for the trip last month, he said, where they carried mail to celebrate the history of airmail and aviation.
Hamilton said he bought one of the planes three years ago and recently restored it.
"These two planes were sold to American Airlines on the same day on the same purchase order, flew the mail for four years and became crop dusters after better (airmail) planes were built," said Hamilton, speaking over the sound of loud engine planes behind him. "Being crop dusters is what saved them."
---