A&E > Art
MAC exhibit highlights sculptures of eco-artist Sayaka Ganz
UPDATED: Wed., June 6, 2018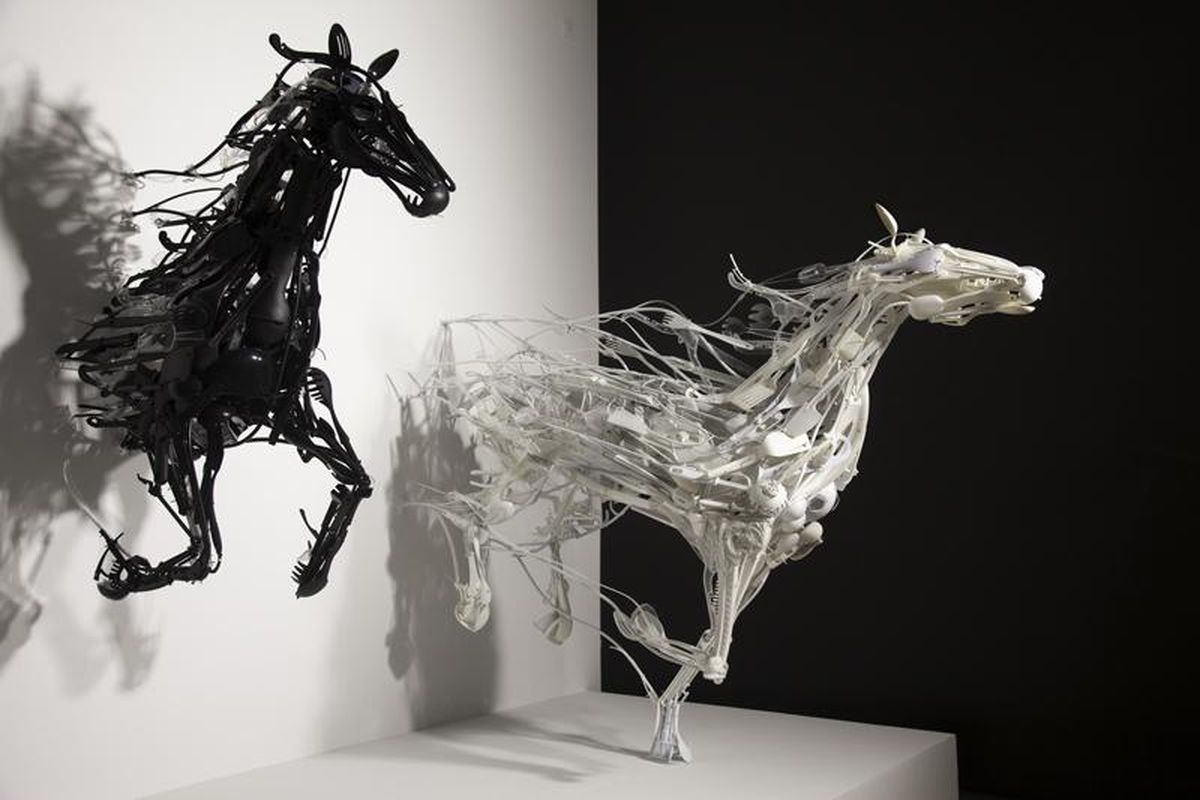 An image of Sayaka Ganz's "Emergence." (Valentina Ragozzino)
When Sayaka Ganz sees trash on the street, she doesn't just pick it up, she creates with it.
The Japan-born, U.S.-based artist credits her "Shinto animist belief" that all things in the world have spirits for her choice to use found objects in her sculptures of animals in motion.
Ganz said when she sees discarded items on the ground or in thrift stores, she feels sad for them and hopes to make them happy by incorporating them into her sculptures.
A collection of these sculptures will be on display at the Northwest Museum of Arts and Culture beginning Saturday through Aug. 26 as part of "Sayaka Ganz: Reclaimed Creations."
Her animal sculptures work towards her belief that artists should bring elements of the natural world into people's lives, especially in urban areas.
"When we encounter the true wonders of nature, the beauty we behold transcends our intellects and reaches directly to our hearts," she said in a statement on the museum's website.
She also hopes her work gives viewers a new perspective on the things they throw away.
"I believe the best way for artists to help reduce waste is to show how beautiful these materials can be, and what can be done with these mundane objects and materials," Ganz said. "When we think of these things as beautiful, we value them. If we value our resources, we will waste less."
Local journalism is essential.
Give directly to The Spokesman-Review's Northwest Passages community forums series -- which helps to offset the costs of several reporter and editor positions at the newspaper -- by using the easy options below. Gifts processed in this system are not tax deductible, but are predominately used to help meet the local financial requirements needed to receive national matching-grant funds.
Subscribe to the Spokane7 email newsletter
Get the day's top entertainment headlines delivered to your inbox every morning.
---