News > Spokane
Cheney High School's health and fitness teacher named instructor of year
Thu., June 14, 2018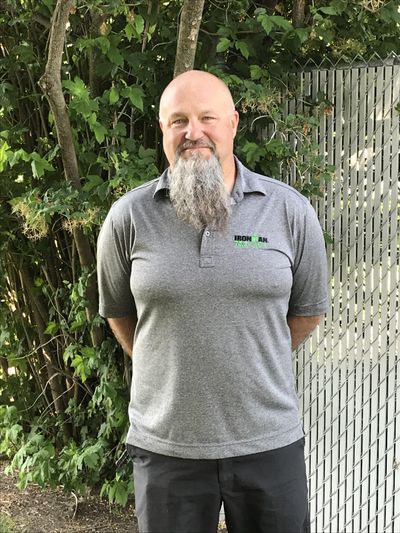 Teacher Kyle Loughery is marking his second decade at Cheney High School as the Washington Career and Technical Sports Medicine Association instructor of the year, an achievement he deflects as a group effort.
"I don't like the recognition," he said. "It's not about me, it's about everyone else. I'm successful because of everyone around me. We work as a team. It's an amazing award, but there are so many other athletic trainers that I think are deserving."
What Loughery does enjoy is seeing students he's taught becoming doctors, nurses and paramedics. He likes the fact that he had a small role in helping them find their calling.
"It's been really fun to see the growth of the kids who have gone through," he said.
He's been teaching health and fitness and sports medicine at Cheney High School since 1996. He's a constant presence at athletic events, where he acts as the athletic trainer. He also leads the school's sports medicine team, which recently qualified for national competitions.
The competitions include specialty tests, and students were quizzed on their knowledge of physiology and anatomy. One test requires students to put on bandages for a specific injury.
"I don't care how well they do as long as they're learning and having fun," Loughery said.
Loughery traces his love of sports medicine to his childhood in Thompson Falls, Montana, where the nearest hospital was an hour away. He participated in football and wrestling and dealt with injuries over the years. His parents were both volunteer EMTs.
"It's kind of in the blood," he said.
His career choice was made while he worked as an assistant to his high school P.E. teacher. "That's when it clicked," he said. "I found my passion. This is something I love to do. I feel this is someplace where I can really make a difference."
Loughery estimates that he works about 60 hours a week, but he still found time for some Ironman triathlon training. He did a half-Ironman in Boise four years ago and completed the full Ironman in Coeur d'Alene in 2015.
He said it helped that his wife was also training for the Ironman. The two would turn training sessions into family outings with their five children. Their children would bike alongside the couple as they ran and kayak as they swam. Completing an Ironman race was a lifelong goal, Loughery said.
His daughter is in his sports medicine program, and she and other students are the ones who nominated Loughery for the award. They had to write letters of recommendation and also observe another sports medicine program as part of the nomination process.
"They did it quietly," Loughery said. "I had no idea."
Loughery has been teaching long enough that he's taught the children of former students. He frequently runs into former students in the community.
"My daughter was in an accident and one of the paramedics that helped her was a former student," he said.
Loughery said his teaching philosophy is that students should learn by doing. He's not a big believer in homework and likes to use humor in the classroom. "I try to teach them life skills," he said. "It's not just about sports medicine."
He said he tries to be a father figure to his students, and it appears that he's been successful. At a recent assembly the Cheney High School students voted him most likely to be called Dad.
Local journalism is essential.
Give directly to The Spokesman-Review's Northwest Passages community forums series -- which helps to offset the costs of several reporter and editor positions at the newspaper -- by using the easy options below. Gifts processed in this system are not tax deductible, but are predominately used to help meet the local financial requirements needed to receive national matching-grant funds.
Subscribe now to get breaking news alerts in your email inbox
Get breaking news delivered to your inbox as it happens.
---