News > Military
Honor Point Museum at Felts Field to close
Thu., June 14, 2018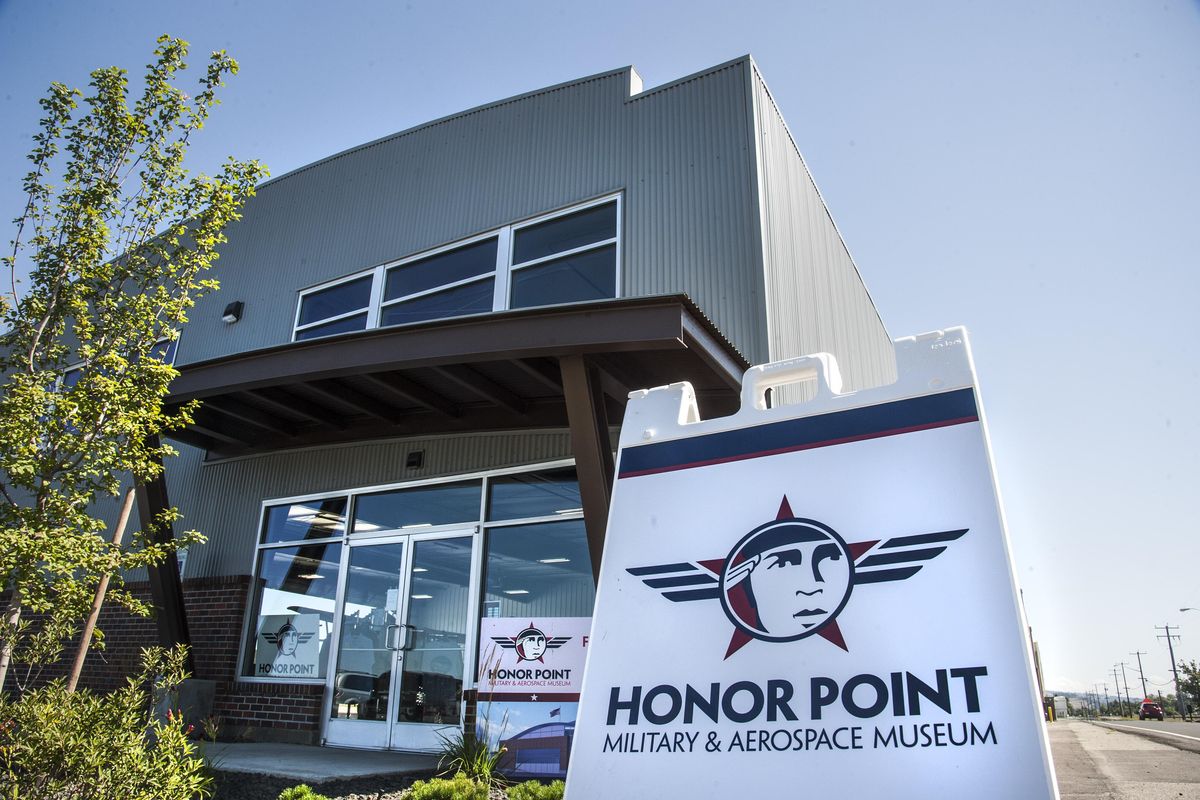 The new Honor Point Military & Aerospace Museum is now open at Felts Field. (Dan Pelle / The Spokesman-Review)
The Honor Point Military and Aerospace Museum announced Wednesday it will be closing its doors due to inadequate funding.
The announcement comes shortly after news that aviation enthusiast John Sessions plans to build a $4 million aircraft display hangar at Felts Field, where the museum is located.
The 10,000-square-foot museum moved into its location only two years ago. The website said the museum was part of an effort to honor the Inland Northwest's 140,000 veterans, provide educational opportunities for local schools and preserve military and aviation history.
"This is really disheartening for everyone who's been involved with Honor Point," said Tim Gump, the owner of the airplane hangar where the museum is housed. "The board at Honor Point are very good people, and very dedicated to what they do."
The museum's collection came from the former Fairchild Heritage Museum, which closed in 2002.
Honor Point moved into the hangar in 2016 after nearly a decade of searching for a museum location, Gump said. Now that it's closing, the exhibits, which were on loan to Honor Point from Fairchild, will go into storage, and could be sold off depending on what its owners decide, he said.
Honor Point board members were not immediately available for comment, but a media statement sent Wednesday said the board decided to close the museum due to fundraising issues.
That problem likely stemmed from difficulty finding a significant, long-term source of funding for the facility, Gump said.
"At the time (the museum opened) they had a decent amount of money, and they were very hopeful they could get the support," he said. But that never panned out.
"I know they always struggled with trying to get substantial donors to sustain the cost of operations," Gump said. The organization will remain, but won't have a brick-and-mortar facility to house and display exhibits.
The board will continue to search for options to serve the community and preserve the artifacts currently held at the museum, the statement said. Whether Honor Point will be able to find a new building after moving out in August has yet to be seen.
The group had originally considered building its own facility, but ran into economic frustrations, said Larry Krauter, CEO of Spokane Airports. The airport doesn't have any official business relationship with the museum, but has been happy to work with Honor Point, he said.
"We're going to continue to wholeheartedly support them," he said. "I think there will be another chapter written."
Local journalism is essential.
Give directly to The Spokesman-Review's Northwest Passages community forums series -- which helps to offset the costs of several reporter and editor positions at the newspaper -- by using the easy options below. Gifts processed in this system are not tax deductible, but are predominately used to help meet the local financial requirements needed to receive national matching-grant funds.
Subscribe now to get breaking news alerts in your email inbox
Get breaking news delivered to your inbox as it happens.
---