A&E
Natalie Portman calls Harvard pal Kushner 'a supervillain'
Fri., June 15, 2018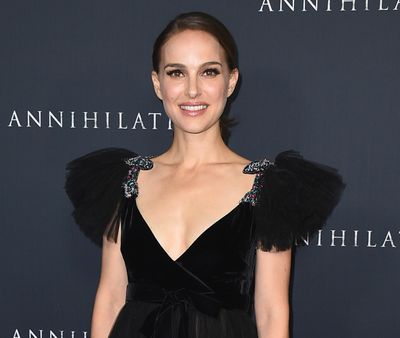 NEW YORK – Natalie Portman says her Harvard classmate Jared Kushner has become a "supervillain."
The Oscar-winning actress said on CBS' "Late Show with Stephen Colbert" on Thursday that there's not much that's funny to say about "someone you were friends with becoming a supervillain."
Portman and Kushner both graduated from Harvard in 2003.
Portman noted that Kushner has compared friends he's lost because of politics to "exfoliating."
Host Stephen Colbert asked, "So you're a dead skin cell?" Portman answered, "Proudly."
Colbert said Kushner was rumored to be not "that great of a student." Portman said, "That is true, yes."
Kushner is a senior adviser and son-in-law to Republican President Donald Trump. Portman campaigned for Democratic presidential candidate Hillary Clinton in 2016.
A spokesman for Kushner didn't immediately respond to a request for comment.
Local journalism is essential.
Give directly to The Spokesman-Review's Northwest Passages community forums series -- which helps to offset the costs of several reporter and editor positions at the newspaper -- by using the easy options below. Gifts processed in this system are not tax deductible, but are predominately used to help meet the local financial requirements needed to receive national matching-grant funds.
Subscribe to the Spokane7 email newsletter
Get the day's top entertainment headlines delivered to your inbox every morning.
---