Sports > Outdoors
Washington Department of Fish and Wildlife names Kelly Susewind new director
Fri., June 22, 2018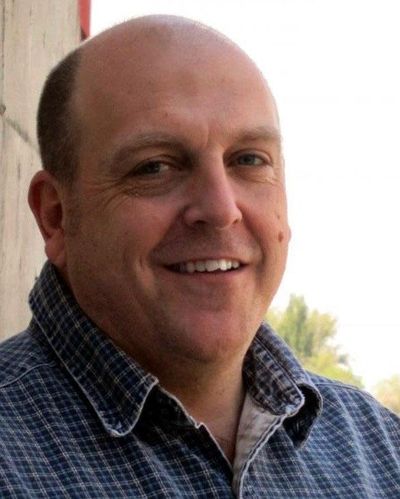 The Washington Fish and Wildlife Commission selected Kelly Susewind as the new director of the state's wildlife management agency Saturday.
The commission voted unanimously in favor of Susewind. The commission interviewed seven candidates.
Susewind has worked at the Department of Ecology since 1990. He has a bachelor's in geological engineering from Washington State University and grew up in the Grays Harbor, Washington, area, according to a WDFW news release.
"All of the commissioners look forward to a fresh start for WDFW under Kelly's leadership, particularly in the approach our agency takes to improving our working relationships with the Legislature, Native American tribes, and the people of Washington to manage the state's wonderful fish and wildlife resources," said commission Chairman Brad Smith in a news release.
Susewind's salary will be $165,000 per year. He officially starts Aug. 1.
Former WDFW Director Jim Unsworth resigned in January after heading the department for three years. At that time the commission appointed the department's deputy director, Joe Stohr, as acting director.
Unsworth had a tumultuous tenure, one marked by sexual assault allegations within the agency and controversy over the handling of bear and wolf hunting practices.
Conservation Northwest praised Susewind's selection.
"We look forward to working with Director Sussewind on conserving the state's full suite of biodiversity and ensuring that the agency has the financial capacity and social resilience to meet the needs of our growing human population," Conservation Northwest executive director Mitch Friedman said in a news release Tuesday.
Conservation Northwest noted that this is a key time in the state's conservation history, with a "booming population and rapidly changing state" potentially stressing Washington's wildlife and environment.
"I'm honored to have the opportunity to serve the people of Washington at an agency whose effectiveness is critical to our ability to conserve fish and wildlife resources while providing outdoor recreation and commercial opportunities throughout the state," Susewind said. "The public has high expectations for WDFW, and I'm excited about being in a position to deliver the results they deserve."
Local journalism is essential.
Give directly to The Spokesman-Review's Northwest Passages community forums series -- which helps to offset the costs of several reporter and editor positions at the newspaper -- by using the easy options below. Gifts processed in this system are not tax deductible, but are predominately used to help meet the local financial requirements needed to receive national matching-grant funds.
Subscribe to the sports newsletter
Get the day's top sports headlines and breaking news delivered to your inbox by subscribing here.
---