Sports > Gonzaga basketball
John Blanchette: Omar Samhan hopes to play the spoiler role for Gonzaga fans at The Basketball Tournament
June 28, 2018 Updated Fri., June 29, 2018 at 8:45 a.m.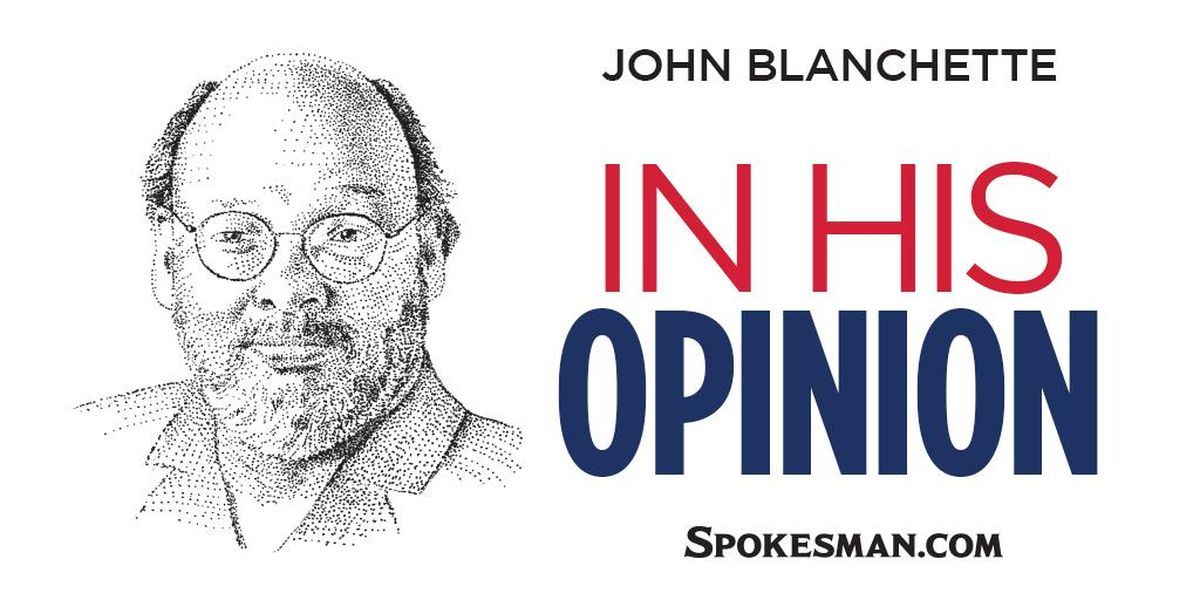 A funny thing happened to Omar Samhan in Japan last winter.
He had to shake Rob Sacre's hand – and try to keep a straight face.
Sacre was suited up for the Hitachi Sunrockers of Shibuya, Samhan for the Shiga Lakestars of Japan's B-League, but suddenly they were transported 5,000 miles and eight years away to their days playing for Gonzaga and Saint Mary's – when Samhan could be counted on to inflame passions with a shove and Sacre was free to spout off about how hate was at the heart of whatever the Zags and Gaels had going on a basketball court.
"In Japan, they're really, you know, nice," said Samhan, "and before the game you're supposed to shake hands. I mean, we're both laughing but I told him, 'It feels awkward to shake your hand.'
"But it was good to see him. There was a little less of a rivalry, but there were still some elbows and we were fired up. Eight years later, there's still that something."
Eight years later, Omar Samhan still has that something, too.
But is he still Spokane's favorite heel?
Maybe we'll find out this weekend.
Hoopfest's latest venture is a partnership with The Basketball Tournament – the $2 million winner-take-all mid-summer madness for college basketball's alumni crowd. A four-team pod in TBT's West Region will play at Lewis and Clark High School, featuring a mostly Gonzaga entry – the de facto home team, and an all-Saint Mary's team – the pod's top seed. Both must win Friday evening to meet on Saturday, so those eager to see a post-graduate grudge match might actually have to root for the Gaels as well as the Zags.
Tall order. The Kennel Club has been heckling Calvin Hermanson about his headband for years. Some fans still haven't swallowed Mickey McConnell's uncanny runner for the game-winner here back in 2011.
And then there's Omar.
"Hopefully," he said, "they'll boo me a little bit."
Providing they're not out of boos. It certainly felt as if every drop was spilled between 2007 and 2010 when The Omar Show made its way to Spokane every winter.
What is it that makes a rivalry? Geography, or at least familiarity. Competition, sure, but some condescension, too – Gonzaga's advantage in the series is pronounced, but the Gaels have pecked away at that dominance. Tension. National TV.
But a good villain puts it over the top – something the series has lacked lately.
When Samhan enrolled, he may as well have declared it his major.
An unheralded 6-foot-11 freshman, he announced himself in the Gaels' 80-75 win in Moraga with 20 points – as well as some snark as he poked his head into a Gonzaga huddle, and some invective aimed at Bulldogs coach Mark Few.
"He was yelling at (Josh) Heytvelt, 'You're letting this nobody kill you!' " Samhan recalled. "In Mark's defense, I was a nobody. But I got fired up and went back at him. Their fans wrote letters to (Gaels coach Randy) Bennett saying I needed to apologize.
"So, guns blazing from the start."
Naturally, the Kennel Club waited in ambush in Spokane. Samhan made for a big target – and fired back without care.
"They used to call my hotel room at 3 in the morning," he said. "I was so dumb, I'd pick up. And we'd have a conversation! I went to the game and there was a guy in a fat suit yelling, 'I called you!' It was awesome. By senior year, there was this running dialogue on Facebook."
Ah, abuse. Respect's crazy uncle.
"But I started to like it," he said. "It was fun for them and me. Back home they ran a huge article, 'The Most Hated Man in Spokane.' I still have it up in my house."
Since graduation, Samhan has chased the game with pro teams in no fewer than nine countries, plus the G-League. Lest you think he wore out his welcome at each spot with WWE antics, he insisted that, "I've never really been before or after the way I was with Gonzaga."
Even though McConnell insisted, "He loves being the guy who's hated."
Now, the Gaels never won in Spokane during Samhan's years, and lost six in a row before blowing the Zags away in the 2010 West Coast Conference tournament. So you can argue with the efficacy, and sometimes – as with his carping about losing Player of the Year to Gonzaga's Matt Bouldin – came off as less than a charming rogue.
But he made things interesting ("Just like Rob gave Gonzaga their character," he insisted) and under that demonstrable disrespect was something altogether different.
"It's a great college environment to play up here," he said. "And they're dominant every year. That makes you better. Iron sharpens iron."
Or is this more about flint?
"I wasn't sure who'd be able to show up," said McConnell about putting together a TBT team, "but once I said we had a chance to play Gonzaga in Spokane, I knew Omar was in."
Who knows? Maybe he came back just to shake hands.
Local journalism is essential.
Give directly to The Spokesman-Review's Northwest Passages community forums series -- which helps to offset the costs of several reporter and editor positions at the newspaper -- by using the easy options below. Gifts processed in this system are not tax deductible, but are predominately used to help meet the local financial requirements needed to receive national matching-grant funds.
Follow along with the Zags
Subscribe to our Gonzaga Basketball newsletter to stay up with the latest news.
---