Sports
Grip on Sports: It's not Christmas, it's better. Hoopfest is back this weekend
Fri., June 29, 2018 A GRIP ON SPORTS • There are many good weekends around here. Memorial Day weekend is always fun. Labor Day weekend means college football is beginning. The weekend that includes Thanksgiving always is memorable. Pretty much any July or August weekend is worthwhile. But the best one? That's this weekend. Hoopfest weekend. Read on.
••••••••••
• We'll be out of the house early tomorrow morning, making our annual trek downtown to watch the opening ceremonies for another Hoopfest. We were downtown for the first one – getting ready to play – and almost three decades later we will be wandering around again. So we need to do our annual ode to street basketball today, as we won't be writing tomorrow. Sorry, tradition comes first.
There are many reasons to love Hoopfest and only one to dislike it: Like Christmas, it only comes once a year.
OK, I get there are many folks who think giving up downtown – and more – to a recreational sporting event for a weekend is deplorable. But there were a lot more of them back in the day. We've gotten beyond that for the most part. It's more about the celebration of Spokane that people see now. And this town is a basketball town.
At least it's become that way. Remember, when Hoopfest began in 1990, Gonzaga basketball was, well, a blip on the West Coast radar. And it didn't even register nationally. Eastern Washington and Whitworth were also afterthoughts.
These days?
You can go anywhere in America with a Gonzaga T-shirt on – my wife has tried to test this theory – and be asked about the Zags. So what if the person with the question may pronounce the school's name wrong. They still ask. 
Eastern Washington had been to the NCAA Tournament three times since Hoopfest started. Before that? Nada. Whitworth is a perennial NCAA Division III tournament participant during recent years.
Is there a correlation between that success and Hoopfest?
Probably not. But I will give you this: When Gonzaga is trying to lure a transfer, as it is this year, the visit is usually scheduled during Hoopfest weekend. That can't be a coincidence. (And it has worked in the past.)
Hoopfest presents Spokane at its best, a diverse place filled with athletic-looking people having fun and getting along. Well, that's the case if you are near that one court. Venture out to the old-men courts or watch some parents "encouraging" the monitor on a young-kids court and you might see something different. But that type of behavior is not limited to this weekend's event – or to Spokane.
For the most part, Hoopfest is more enjoying-the-moment than squabbling, more let's-cheer than jeer and more a celebration than a competition. 
It's the best weekend this area has to offer. And there is no competition that comes close.
•••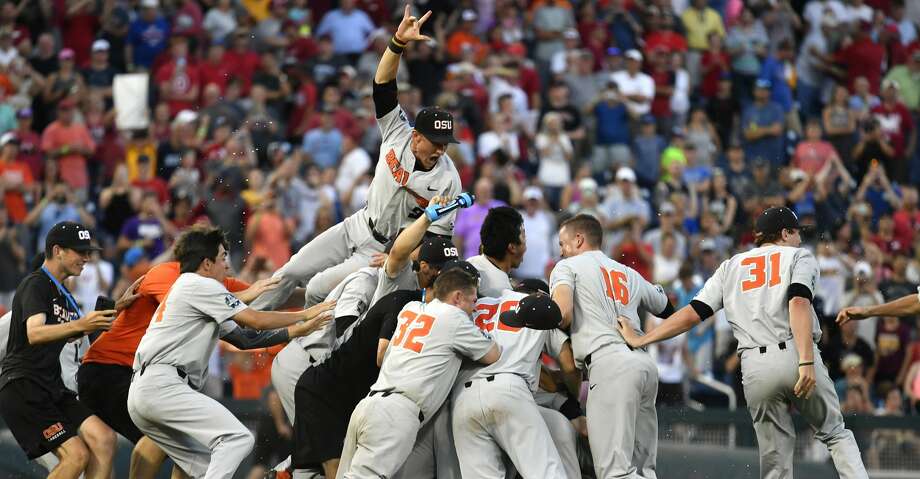 WSU: Around the Pac-12, for the third time in school history, Oregon State has won the NCAA baseball title. It is the most successful cold-weather baseball school in history. Only Minnesota, which also has three titles, could contend for that designation, but the Gophers' last was in 1964, before baseball became a really big deal at the college level. Besides, OSU has been to Omaha seven times now. Minnesota's last of its five appearances was when I was still in college. The Beavers won 5-0 last night as freshman Kevin Abel threw a two-hit shutout, retiring the final 20 Arkansas hitters. This comes on the heels of pitching Wednesday night as well. Of all the stories, I recommend Ken Goe's in the Oregonian. … California's Andrew Vaughn won the Golden Spikes Award, given to the best player in the NCAA. … How do the Arizona schools stack up in revenue generation?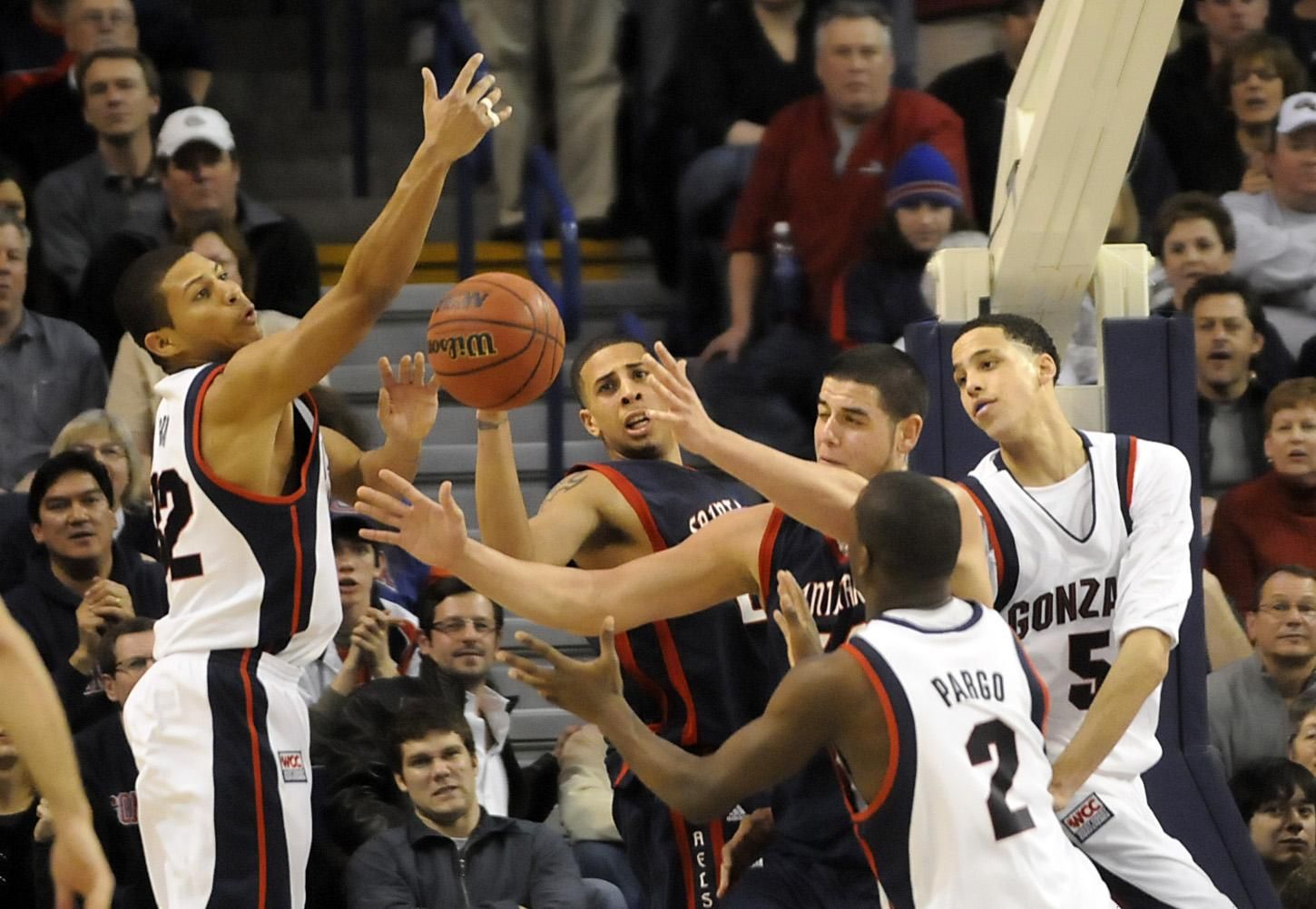 Gonzaga: Every Bulldog fan has a special place in their heart for Saint Mary's Omar Samhan. It's a deep, dark place. And they'll get to tap into it this weekend during The Basketball Tournament at Lewis and Clark High. John Blanchette touches base with Samhan in this column. … GU released some dates yesterday fans may want to keep handy. It also added some non-conference opponents. Jim Meehan has both stories. … Rui Hachimura had a great game last night as Japan defeated Australia.
EWU: Jake Wiley will spend the NBA summer league playing for Dallas' team. Ryan Collingwood has more in this story.
Chiefs: Spokane used its import draft slot to pick up a Russian player. 
Indians: Spokane's four-game winning streak ended last night in a 9-5 loss to visiting Everett. Dave Nichols was there and has this game story. … Larry Weir's Press Box pod yesterday includes interviews with a couple Northwest League radio voices. … Around the Northwest League, Eugene lost again.
Hoopfest: A local group won the biggest prize at Hoopfest last year and the four members of Lee & Hayes all return, hoping to repeat. Ryan has the story.
Preps: We have a notebook to pass along.
Mariners: Another game in Baltimore, another extra-inning win. Sadly, the M's had to leave Maryland after their first-ever four-game sweep at Camden Yards. … Kyle Seager has a toe problem, which kept him out of the starting lineup. He did pinch hit, however. … Once again Mike Zunino is "working through" his hitting troubles.
Seahawks: There are still questions and answers available.
Sounders: The newest Sounder is Peruvian goal scorer Raul Ruidiaz. He won't be able to join the team, however, until mid-July. Whether it will matter then is up in the air. 
•••        
• As I said, no column tomorrow. We will be back Sunday. After all, two days off in a row might just make me want to take a week off. Then a month. And then never write again. As much as many of you would welcome that, there is no way I'm giving you the satisfaction. Until Sunday … 
Local journalism is essential.
Give directly to The Spokesman-Review's Northwest Passages community forums series -- which helps to offset the costs of several reporter and editor positions at the newspaper -- by using the easy options below. Gifts processed in this system are not tax deductible, but are predominately used to help meet the local financial requirements needed to receive national matching-grant funds.
Subscribe to the sports newsletter
Get the day's top sports headlines and breaking news delivered to your inbox by subscribing here.
---