State rules Spokane County medical examiners followed 'standard of care' in 14 disputed autopsies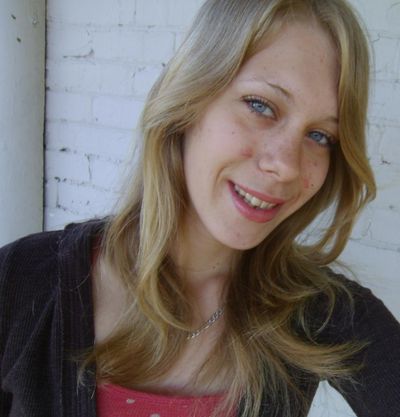 The Washington Department of Health has ruled that two Spokane County medical examiners "followed the standard of care" in 14 autopsies it was asked to review in cases in which several families questioned their findings.
The state initiated an investigation in April after several families went to Dr. Suzan Entwistle and asked her to file a complaint on their behalf after a string of autopsies determined causes to be either accidental or undetermined. News of the investigation's finding came as a blow to those hoping it would renew criminal investigations into the deaths.
The Washington Medical Commission, which has no ability to reverse death findings of medical examiners, had the autopsies reviewed by an outside expert who was a pathologist with experience as a medical examiner, said Micah Matthews, Washington Medical Commission deputy executive director.
That board met last week and discussed the 14 autopsies in a closed hearing, and Matthews released the findings Tuesday.
"As these were death determinations, the standard of care shifts from patient harm to following protocol, procedure, and best practice as it relates to pathology and the practice of a medical examiner," Matthews wrote. "After consideration of the 14 investigations and the expert review, a panel of Commissioners closed the investigations as having met the standard of care."
Calls seeking comment from medical examiners Dr. Sally Aiken and Dr. John Howard about the state investigation's findings were not immediately returned Tuesday.
Autopsies reviewed by commissioners reviewed included the death of Kala Williams, 20, who was found on May 13, 2012, two days before her mother's birthday. She had been cut in two, her lower half stuffed into a sleeping bag and covered with debris near 14th Avenue and Lindeke Street.
Investigators found DNA on Williams' badly decomposed body that was a match to suspect Robert G. Davis. Yet investigators, citing an "undetermined" manner of death ruling by Howard in court records, have never charged him.
The board's decision "shocked" Williams' mother, Martine Maggio, 60, of Spokane, who has sought to have prosecutors charge Davis with her daughter's death.
"I feel unjustified," Maggio said. "I don't know how to move forward with the injustices. It's so obvious something happened to her and it wasn't by her own hand. (Howard) chose not to see that or bring that out. You call that thorough autopsies?"
Maggio said she had hoped the state investigation would help bring closure, especially since Spokane police hired Dr. Carl Wigren, of Seattle, to review her daughter's autopsy.
In his review, dated Dec. 31, 2013, Wigren found more than 60 injuries on Williams that Howard did not list, according to court records.
"It's obvious when you read the second autopsy that she was tortured and murdered," Maggio said. "How can you miss so many things that the independent coroner found, and (Howard) did not find anything. Would (Howard) be this indifferent if it was his child?"
Anna Schmidt, of Portland, attended the hearing of the commission last week and was the only person to speak on behalf of her sister. Schmidt said the commission members were polite as she mostly sobbed and told them about how her sister, Sarah Schmidt, 33, was found dead in the Spokane River on May 20, 2016.
Sarah Schmidt was found with no pants and had what appeared to be five-finger bruising in her armpits and ligature-type bruising on her ankles. But Aiken ruled Schmidt's death a suicide.
Despite asking for the commission's findings in writing, Schmidt learned from a reporter of its decision that Aiken followed the "standard of care."
"I'm confused. Does that mean, yes, my sister's dead body was treated politely or that they did their job and actually used medical evidence to determine the cause of death?" Schmidt said. "They say she jumped from the Monroe Street Bridge. I saw bruises that were not from jumping."
Schmidt had worked with Entwistle and members of other families that received causes of deaths that they don't believe make sense.
"I was definitely hoping this would shed light on not just my sister's case but many other cases," Schmidt said. "We were going in a united front because there obviously was something wrong being done. This is disheartening, to say the least."
Among the cases being reviewed was the death of 46-year-old Cindy Lou Zeppenfeld Bergan. Her battered body was found in 2016 wrapped in plastic and dumped on the side of a road near Cataldo, Idaho.
But the investigation into that case stalled in April 2016 after Howard determined Bergan died from a probable heart attack and listed the manner of death as "natural." As a result, her daughter, Heather Ostby, included the case in the 14 being reviewed by the state.
"I'm really speechless," Ostby said after learning of the state's decision. "Nobody ever argued they didn't do the autopsies. They may have cut open our loved ones and taken samples, but that doesn't mean they looked for the true cause of death or spoke for these people who had no voice."
Ostby said the ruling was devastating and she doesn't understand how investigators could only look at whether Aiken and Howard followed standards.
"Like the Kala Williams case, you have other medically trained people disagreeing and cops asking for changes. And that's the standard of care?" she said. "It's despicable and it's not OK. We are talking 14 cases in the same little town.
"Why are there not more eyes looking into this?" Ostsby continued. "We can't all be wrong."
---