News > ID Government
Two congressional hopefuls spar over drug sentencing laws in Idaho House committee
March 8, 2018 Updated Thu., March 8, 2018 at 10:37 p.m.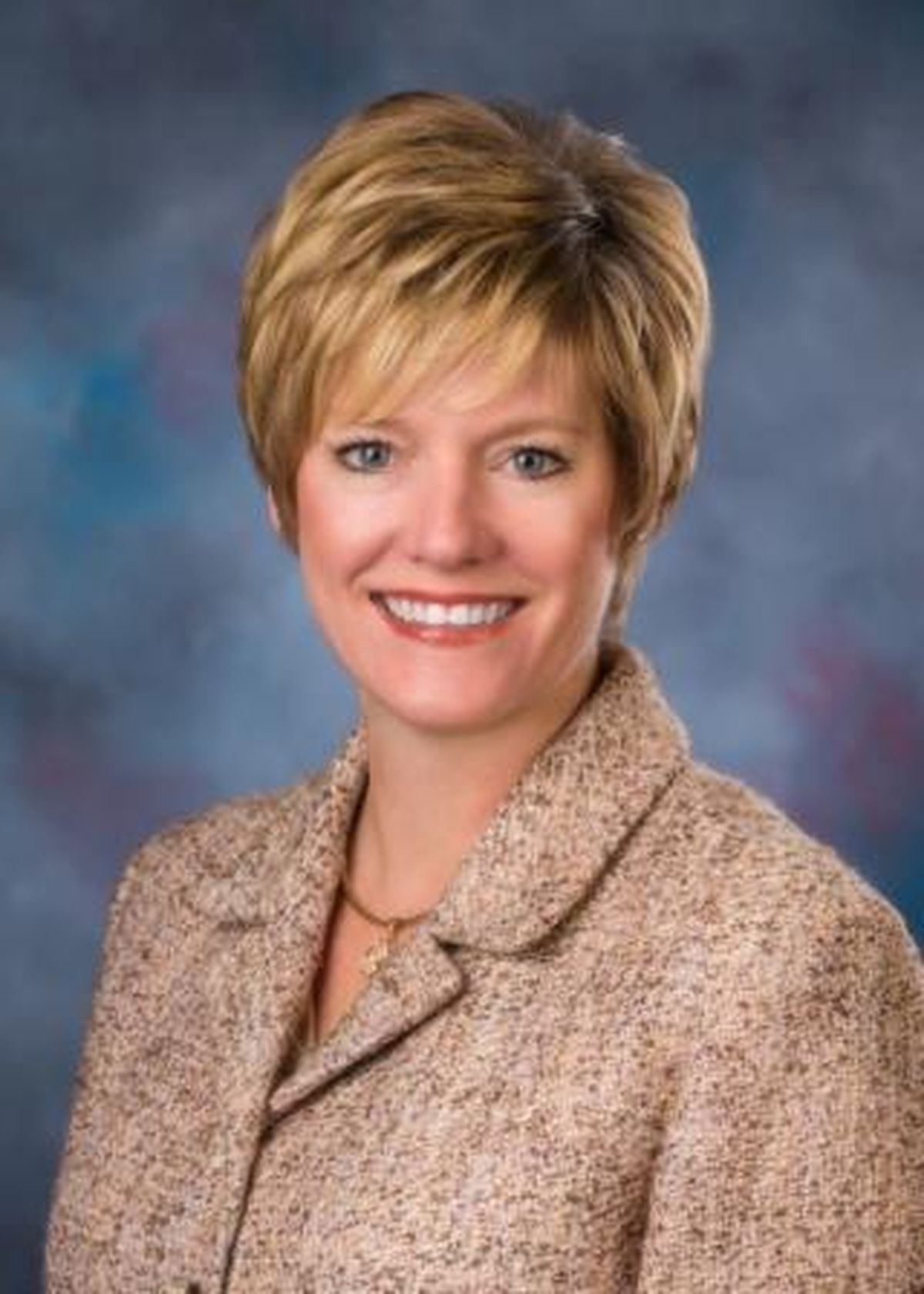 Rep. Christy Perry, R-Nampa
BOISE – Two Idaho state representatives who are facing off in the GOP primary for Idaho's 1st District congressional seat went head-to-head over drug sentencing laws this week, as the House Judiciary Committee sided with Rep. Christy Perry, R-Nampa, and passed her bill over the objections of Rep. Luke Malek, R-Coeur d'Alene.
The bipartisan bill, which Perry is sponsoring with Rep. Ilana Rubel, D-Boise, would allow Idaho judges to vary from current mandatory minimum sentences for drug possession, which are now based solely on the amount of drugs involved, in cases where the judge finds following them would create a "manifest injustice" and the mandatory minimum is "not necessary for the protection of the public."
The measure cleared the House committee on Wednesday evening after two days of hourslong hearings, the second of which stretched until nearly 7 p.m from its 1:30 p.m. start. The committee voted 11-6 in favor of the bill.
Idaho law defines possession of certain amounts of drugs as "trafficking" and imposes the minimums, usually three years or 10 years in prison, based on the amounts. The law was first enacted in 1992.
In its hearings, the committee heard numerous stories of Idahoans with drug problems who got caught up in the system – found with an amount that was over the limit, even if it was for their personal use – and locked away in prison for many years, even when the judge involved strongly objected and expressed deep concern that justice wasn't being served. Some were as young as 19 or 21.
Malek spoke passionately against the bill. "This is not a war on drugs, this is a war on criminal enterprise," he said. "The police chiefs are against this, the sheriffs are against this, the Fraternal Order of Police is against this, the prosecutors are against this. … Do not do this. Do not do this to our families, do not do this to our communities, do not do this to law enforcement that is fighting a war out on the streets. … We have officers that are getting shot. … It's going to get exponentially worse if we pass this bill. Do not do this."
Malek is a former deputy Kootenai County prosecutor and is a third-term state representative.
Perry, a gun store co-owner and fourth-term state representative, told the committee, "The conversation has been are we soft on crime or are we hard on crime … when really, the conversation should be: Are we being smart on crime?"
"Justice is complicated. It's not one size fits all," she said. "A judge is the one person in the world who has access to all the information. … There are people that are worth saving."
The debate over the bill got heated, with Malek at one point suggesting the committee seemed to be developing an anti-law enforcement sentiment. He was gaveled by Chairman Lynn Luker, R-Boise, for the comment, though he defended it later. Rep. Greg Chaney, R-Caldwell, tweeted that Malek owed the committee an apology; Malek tweeted back to Chaney, "Your anti-law enforcement vote made Idaho more dangerous today. … I will not apologize for standing by law enforcement and against drug dealers."
In addition to Malek and Perry, those vying in the open race for the GOP nomination for North Idaho's congressional seat include former Idaho Attorney General and Lt. Gov. David Leroy; former state Sen. Russ Fulcher; end-times author Michael Snyder, of Bonners Ferry; and Nick Henderson, of Post Falls.
On the Democratic side, candidates who have filed so far include James Vandermaas, of Eagle, and Michael W. Smith, of Post Falls. The deadline for filing is 5 p.m. Friday.
When the mandatory minimum drug sentencing law first passed in 1992, it had a clause allowing judges to exercise some discretion, but that was invalidated on appeal to the Idaho Supreme Court.
In response to that decision, the Legislature decided to remove all discretion from judges. The mandatory minimum became the judge's only choice, if a defendant is convicted of one of those offenses.
The bill, which has nine co-sponsors from both parties, now moves to the full House. It needs passage both there and in the Senate and the governor's signature to become law.
Idaho's primary election is May 15.
Local journalism is essential.
Give directly to The Spokesman-Review's Northwest Passages community forums series -- which helps to offset the costs of several reporter and editor positions at the newspaper -- by using the easy options below. Gifts processed in this system are not tax deductible, but are predominately used to help meet the local financial requirements needed to receive national matching-grant funds.
Subscribe now to get breaking news alerts in your email inbox
Get breaking news delivered to your inbox as it happens.
---