News > ID Government
Idaho House passes 'stand your ground' law, 57-12
March 13, 2018 Updated Tue., March 13, 2018 at 4:54 p.m.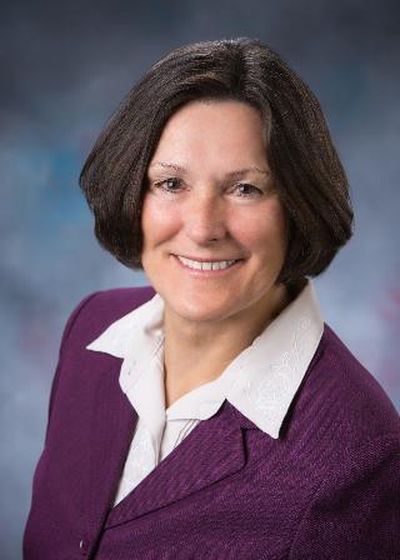 Idaho lawmakers passed a "stand your ground" law on Tuesday that supporters said will simply write into law provisions that have existed in Idaho case law and jury instructions for a century, though opponents questioned that.
"This is so you can protect yourself, others, your property, your business, your occupied vehicle," said Rep. Judy Boyle, R-Midvale, the measure's House sponsor. "If you are threatened by someone, this clarifies that your home and the area around your home is also your castle and you can protect it." In addition, she said, if someone shoots someone else in that situation, "They are presumed innocent. It does not allow second-guessing, hindsight by someone who was not there."
The bill passed on a 57-12 vote, with all 11 House Democrats opposing it, along with one Republican, Rep. Mike Kingsley, R-Lewiston.
The measure stresses that people have no duty to retreat when they're exercising self-defense or the defense of others.
"We're talking about property – not necessarily a danger to life or a person's physical well-being," said Rep. John Gannon, D-Boise. "I just think the bill goes too far."
Rep. Ilana Rubel, D-Boise, who like Gannon is an attorney, said the bill would make it a justifiable homicide to shoot to death a confused, elderly neighbor who's wandered into the wrong home, or a friend sneaking in with a surprise tray of cookies.
"There is no right under the Second Amendment to shoot people," she said. "The Constitution does not protect your right to kill people."
Boyle responded, in her closing debate, that the bill sets a "reasonable person" standard. "This is a constitutional right to defend yourself so it always has a lot of passion with this," Boyle told the House. "A reasonable person would realize an 80-year-old that's very feeble that's wandered into your house is not a threat, and they would act accordingly."
The bill now moves to the governor's desk.
Local journalism is essential.
Give directly to The Spokesman-Review's Northwest Passages community forums series -- which helps to offset the costs of several reporter and editor positions at the newspaper -- by using the easy options below. Gifts processed in this system are not tax deductible, but are predominately used to help meet the local financial requirements needed to receive national matching-grant funds.
Subscribe now to get breaking news alerts in your email inbox
Get breaking news delivered to your inbox as it happens.
---