Sports
Grip on Sports: College basketball is all about connections and Gonzaga isn't unusual in that regard
Wed., March 14, 2018 A GRIP ON SPORTS • The NCAA basketball tournament began last night in Dayton, Ohio. The Inland Northwest's one representative begins tomorrow morning. We are stuck in-between, so it seems like a good time to look ahead and back. Read on.
••••••••••
• It's not often two first-round opponents, especially two first-round opponents with such a seeding difference, have the deep connections Gonzaga and UNC Greensboro have.
With the emphasis on deep.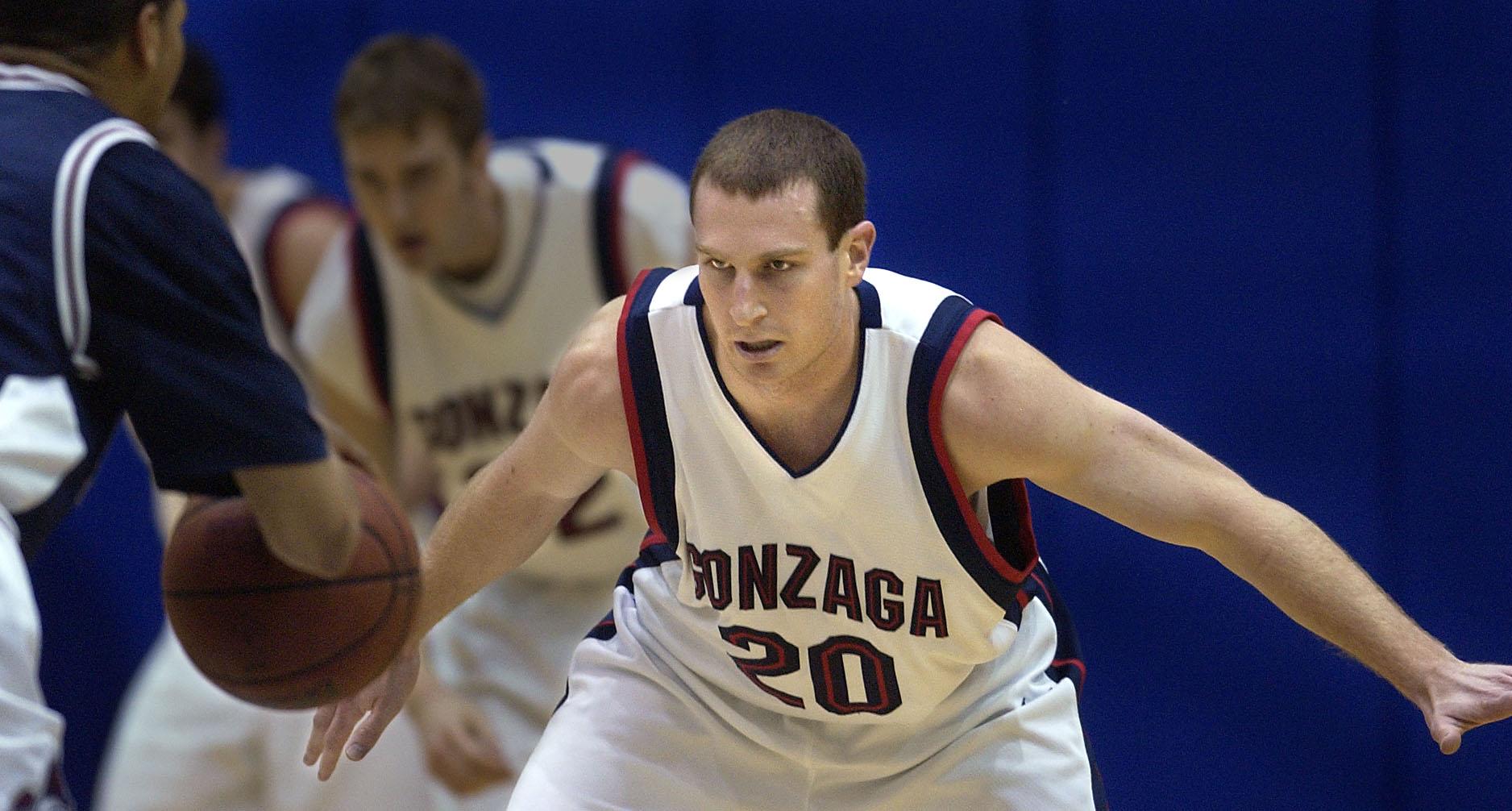 Most college teams have some sort of connection (as will be illustrated in a story below), but the staffs at GU and UNC Greensboro are connected at the assistant level and beyond.
Some of us remember Kyle Bankhead when he was playing for Walla Walla High. Or when he was diving all over the floor for Gonzaga. Or even when he was wearing a light-blue polo with a University of San Diego logo on it as Billy Grier's assistant.
After a stint coaching high school, he's the operations guy for UNC Greensboro. Which is the basis of almost all the connections.
Bankhead, Zag assistant Brian Michaelson and Gonzaga ops guy Stephen Gentry are all connected through GU basketball. That, and Gentry's wedding, in which Michaelson and Bankhead had to wear tuxes and stand up front with the groom.
The relationship is covered from top to bottom in Jim Meehan's story today.
• There are other relationships between the schools as well, with those covered in this story from North Carolina.
• Keeping with a theme, relationships were the key behind Tony Bennett leaving Washington State nine years ago and heading to Virginia.
If you are a Cougar fan, you probably don't want to relive that weekend in March almost a decade ago, but this story goes into the hiring in more depth than any piece I've seen.
And it will probably open a wound most WSU basketball followers haven't found a way to heal since 2009.
• If you need any more proof college athletic administrators don't understand how the real world works, then read the Pac-12's recommendations for "fixing" basketball recruiting.
When the FBI's investigation into recruiting blew up the headlines, commissioner Larry Scott did what most college administrators do after a problem. He put together a committee.
And that committee met, talked and drank Kool-Aid or something.
Some of its recommendations are out of the NCAA's hands, like the one-and-done rule. It's up to the NBA to decide how to deal with its workforce and, though there is a possibility the two entities can work together, it's not a given.
Others, like allowing more contact between agents and high school players, seem aimed at increasing problems, not reducing them. You don't think agents, who rely on a strong client list to make their money, won't be fighting over the best players, using any means possible to earn their "loyalty?"
And others, like the change in summer contact away from tournaments to regional combines, are just out of touch with reality.
Oh sure, kids will attend the combines – how some pay to get there might open an unforeseen can of worms – but they also want to play games. The tournaments will go on. And, without the NCAA coaches in attendance or the organizations enforcement arm at the door, they will become even more prolific incubators of financial malfeasance between street agents and players.
The reform proposals sound good. And they did earn the Pac-12 some decent ink yesterday, though why you would release them on the day March Madness begins and compete with game results is beyond me.
But as a blueprint for needed fixes? They have little connection with reality.
•••
Gonzaga: If you need a dose of silliness today, then John Blanchette's column is for you. It's a peek into Gonzaga's future and it's really off. Everyone knows Mark Few likes the fly fishing in New Zealand over that of Australia. … Jim has the connections story we linked above as well as a piece on another honor coming Johnathan Williams' way. … Theo Lawson focuses on the other teams and players in GU's pod as well as having a chat with my old friend, Dick Vitale. … Our Olympia reporter, Jim Camden, has a story on which school Gov. Jay Inslee is picking in his bracket (hint, voters of this state keep him in office). …. Jim Allen focuses on the Gonzaga women, who will play at Stanford in the NCAA first round. He also has a look at the Mountain West and women's basketball. … The baseball team lost at Oregon. … Around the WCC, Saint Mary's opened the NIT with an easy win. … BYU travels to Stanford to open the NIT tonight.
WSU: The Cougars made a change at the top in their basketball program yesterday. No, not Ernie Kent. Women's basketball coach June Daugherty was fired (I hate headlines like this). Theo Lawson has the news Daugherty, who has been dealing with health issues, was let go with a year left on her contract. … Another coach who was once fired at WSU, Ken Bone, has found work. His old boss, Lorenzo Romar, now Pepperdine's head coach, is bringing an old UW band back together. Theo also has that story, as do other outlets. … Derek Bayley came close to winning a prestigious tournament. … Elsewhere in the Pac-12, UCLA made more turnovers than Pepperidge Farms and lost the play-in game in Dayton. The Bruins made poor decision after poor decision. … Arizona State tries to solve the puzzle of Syracuse's zone defense in another First Four game tonight. … Arizona has to ignore the noise around its program if it wants to win. … The NIT (or as it is known this season, the Pac-12 Invitational) opened yesterday with USC winning in double overtime. At home. … Oregon also had a tough home game and also won. … Washington hosts Boise State tonight in a rematch of an early season scrimmage. … Utah also opens NIT play tonight. So does Stanford. … Colorado is losing a player. … Oregon State has questions. … There is spring football news from Tempe.
EWU: The Eagles' season came to an end in Utah last night as they lost in the CBI's first round, 87-65 at Utah Valley.
Idaho: A couple Vandals and Eastern's Bogan Bliznyuk earned regional honors. … A shooting guard has committed to UI for next year.
Preps: The season isn't over for the Central Valley girls. They will play in a national tournament at the end of the month. Dave Nichols has all the particulars in this story.
Mariners: Another day, another loss. Not just on the field but off as well. Injuries are piling up. … Felix Hernandez is getting closer to returning to the mound.
Seahawks: Earl Thomas is the one player Seattle can't afford to lose. … The Hawks have lost six players in six days. Will they start adding more now that the free agent signing period has officially begun?
Sounders: This is an interesting story about Seattle's Champions League opponent, Chivas.
•••
• One sure sign of spring? It rains instead of snows. And it is raining here. Hard. Too bad there wasn't a full day of NCAA games to watch. The rain hit 24 hours too early. Until later …
Subscribe to the sports newsletter
Get the day's top sports headlines and breaking news delivered to your inbox by subscribing here.
You have been successfully subscribed!
There was a problem subscribing you to the newsletter. Double check your email and try again, or email
webteam@spokesman.com
---